Will Pipeline Issues Delay Total S.A.'s Expansion in Africa?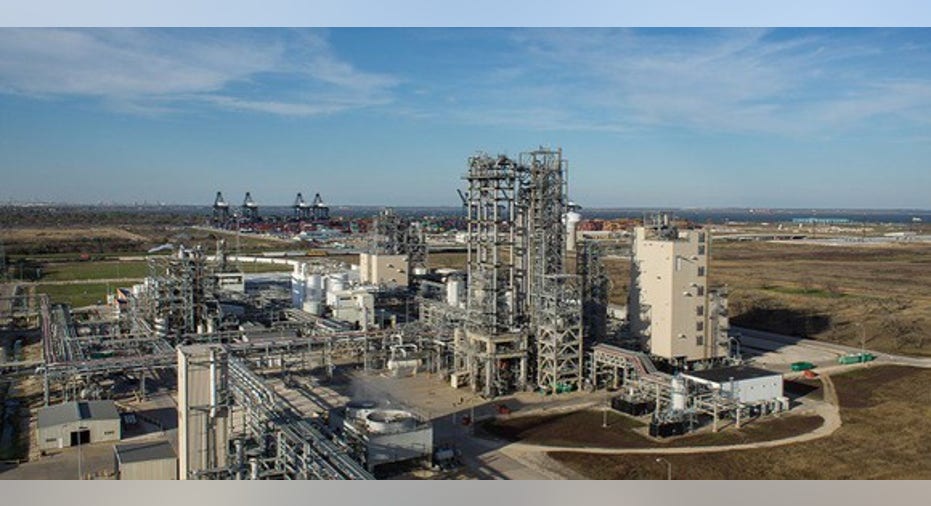 IMAGE SOURCE: TOTAL S.A.
The Brexit's effect on big oil companies came hard and fast, withTotal S.A. sinking nearly 9% in value the day after. However, it's difficult to know what the long-term effects will be. Everything from oil price fluctuations to the potential for new U.K. oil regulations could affect oil producers in the long term.
While it's prudent to pay attention to the fallout, it's also wise to remember that oil producers will continue day-to-day operations, both in terms of current production and in activity to drive future growth. For example, while the Brexit was the primary reason for Total's 9% drop, the company's current investments and strategic planning will probably drive its long-term valuation and production levels.
For this reason, let's look at Total's expansion efforts in East Africa. Total is experiencing a number of obstacles as it expands into an unproven and undeveloped terrain. Will these obstacles disrupt and prevent its expansion efforts?
Acquiring assets in Africa
Total isn't new to the African upstream market. In the first quarter, the company produced an average of 630,000 barrels of oil equivalent per day (BOE/D) in the continent, accounting for over 25% of its worldwide production.
Ultimately, Total is putting in the early legwork to reap the benefits of a potential oil boom in East Africa. In Uganda alone, the U.S. Energy Information Administration estimates 2.5 billion barrels of untapped oil reserves, and 1.2 billion to 1.7 billion barrels are expected to be recoverable, as Uganda hopes production is up and running by 2018. Total has a 33% interest in four blocks of Uganda's Lake Albert region, where development efforts are under way. If Total continues to develop its East African efforts, it should see a significant boost in production in the 2018 to 2019 timeframe, assuming Uganda can help foster those efforts.
But that's a big assumption.
Pipeline issues in Africa
Uganda and Tanzania are planning to build a $4 billion, 900-mile oil pipeline that connects Uganda's landlocked oil to the Tanzanian coast. Construction of the pipeline, though, will probably not begin this August as planned, as there is no official development plan. The pipeline -- which Total, along with the U.K.-based Tullow Oil and Chinese state-owned oil company CNOOC, is expected to invest in -- will have the capacity to move an estimated 200,000 barrels per day.
The goal to open the pipeline by 2020 remains in place, although that plan puts the first Ugandan oil exports a full two years behind the 2018 timeline the Bank of Uganda has called for. And again, that's assuming work on the pipeline is even completed on time.
And that's not the only pipeline in Africa hindering Total's operations. The Nigerian Trans Niger Pipeline, of which Total is a partner in, was recently shut down because of an oil leak. The pipeline, operated by Royal Dutch Shell , transports around 130,000 barrels of oil per day and is critical to for the companies to transport the oil for export.
The pipeline issues highlight real impediments to African oil production. Regardless of its efforts to develop new oil fields, Total has to figure out a secure and reliable method to move the crude oil to the coast for transportation. With an exploration and production presence in over 50 countries and an expected increase from the 2.3 million BOE/D it produced worldwide in 2015 to 2.8 million BOE/D in 2017, Total has many irons in the fire. But tapping into the East African production market could push those numbers even higher by 2020. Africa -- whether from delayed timelines, faulty infrastructure, or the persistent threat of attacks from militant groups -- will remain challenging to that endeavor.
Foolish bottom line
The Brexit happened, and we have to accept it. While you should continue to pay attention to the fallout, though, you should also stay focused on company activities. With its current production of 630,000 BOE/D, Total has already proved it can operate within the difficult confines of Africa's challenging midstream infrastructure. Since it's too far away to seriously comment on the likelihood of the Uganda-Tanzania pipeline completion, though, today you should just take comfort that Total is making a savvy play for future production in the enormous East African oil reserves.
The article Will Pipeline Issues Delay Total S.A.'s Expansion in Africa? originally appeared on Fool.com.
David Lettis has no position in any stocks mentioned. The Motley Fool recommends Total. Try any of our Foolish newsletter services free for 30 days. We Fools may not all hold the same opinions, but we all believe that considering a diverse range of insights makes us better investors. The Motley Fool has a disclosure policy.
Copyright 1995 - 2016 The Motley Fool, LLC. All rights reserved. The Motley Fool has a disclosure policy.