Will Martin Shkreli's Twitter Boot Impact His Upcoming Securities Fraud Trial?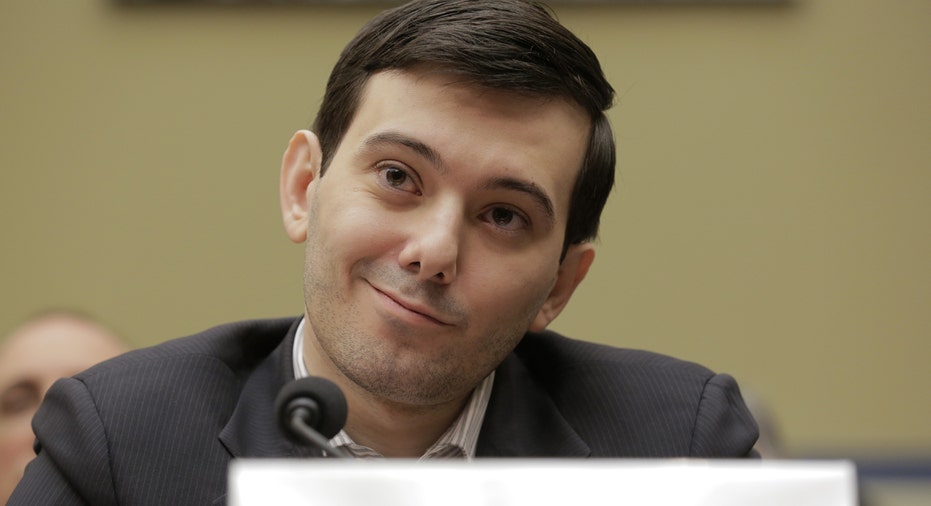 Former Turing Pharmaceuticals CEO Martin Shkreli, aka "Pharma Bro," is acting odd…again. This time he was suspended from Twitter (NYSE:TWTR) after posting doctored pictures of Teen Vogue freelance reporter Lauren Duca. A Twitter spokesperson, when asked about the suspension, told FOXBusiness.com: "The Twitter Rules prohibit targeted harassment, and we will take action on accounts violating those policies."
So what about his looming trial for securities fraud? And will this latest bout of bad behavior become a factor; good or bad? "It will have no impact on his trial," said Shkreli attorney Ben Brafman in an email to FOXBusiness.com. Brafman, a criminal defense attorney whose clients include P-Diddy, declined to offer more specifics.
Fox News Senior Judicial Analyst Judge Andrew Napolitano agrees the Twitter suspension likely won't be a part of the trial, but it could be a part of the sentencing if Shkreli is convicted. "The only way this type of anti-social behavior could come into the legal proceedings is in the case of a conviction if the feds decide to use it as 'prior bad acts' as they push for the maximum sentence," he tells FOXBusiness.com.
Shkreli is awaiting trial after being charged with securities fraud and conspiracy connected to a hedge fund he ran, MSMB Capital, which was linked to biotech company Retrophin, of which he served as CEO. Per a portion of the indictment, he is accused of "misappropriating Retrophin's assets through material misrepresentations and omissions in an effort to satisfy Shkreli's personal and unrelated professional debts and obligations."
However, it was Shkreli's role as CEO of Turing that first put him on the map. He jacked up the price of the drug Daraprim by 5000%. The drug, which went to $750 from $13.50, treats the rare disease toxoplasmosis for people with compromised immune systems. The move earned him the title as "the most hated man in America" by media outlets.
From there, Shkreli managed to stay in the news. Back in February 2016, during testimony on Capitol Hill over the drug's price hike, he was smirking and laughing while being questioned by lawmakers. He then described members of Congress as "imbeciles" in a tweet. Following the tweet, Brafman chastised Shkreli for his "regrettable choice of words" while appearing on a rival news network.
Days before his testimony, Shkreli appeared on the FOX Business Network's Mornings with Maria and discussed an ongoing feud he had with Ghostface Killah, a member of rap group Wu Tang Clan, saying, "I think he should be very afraid." When asked if that was a threat, Shkreli said it was not. When asked about his upcoming testimony, he said he would prefer to talk with Congress behind closed doors but had chosen to plead the Fifth Amendment. "Members of Congress just want this to be a circus," he noted.
Shkreli remains free on $5 million bail ahead of his trial, which is set for June 2017.
Duca did not respond to FOXBusiness.com's request for comment at the time of publication.