Will Instagram Help Facebook Beat Earnings Expectations?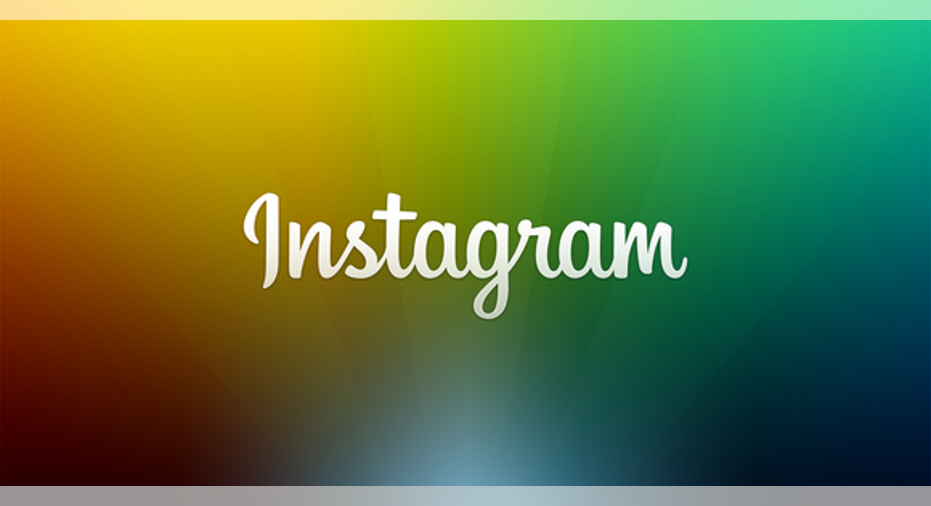 Image source: Instagram.
Instagram opened its ads API last summer, and advertisers have quickly jumped on board. Ninety-eight of the top 100 advertisers on Facebook also advertised on Instagram in the fourth quarter.The photo-sharing app announced it reached 200,000 active advertisers on its platform in about six months.
Instagram will undoubtedly play a big role in Facebook's next stage of revenue and earnings growth. Every analyst seems to agree on that. But are analysts underestimating how much of an impact the subsidiary could have on Facebook right now?
What happened last quarter?Facebook posted a stellar fourth quarter, blowing away earnings expectations by 16%. Average ad revenue per user accelerated year over year, climbing 2 percentage points to 37%. Comparatively, average ad revenue per user dropped significantly in the first three quarters of the year.
That trend can't be completely attributed to Instagram's larger presence in fourth-quarter revenue. Facebook made several changes to its right-hand column ads on desktop that caused average ad prices to skyrocket while ad impressions declined. Those changes went into effect during the third quarter of 2014, so the comparables weren't exact until the fourth quarter. Additionally, Facebook faced foreign exchange rate headwinds starting in the fourth quarter last year, making the first three quarters tougher comps.
But ad impressions grew for the first time in nine quarters during the fourth quarter. During his comments on Facebook's earnings call, CFO Dave Wehner gave no indication that the big increase in ad impressions was attributable to Instagram, but that's likely a big factor.Instagram ads exploded in the fourth quarter, according to data from Brand Networks. Unfortunately, there's no way of knowing exactly how big of an impact Instagram had on ad impressions, especially considering the fourth quarter was the company's first fair comparable in some time.
Will Instagram contribute to higher ad impressions again?Based on Facebook's record of user growth of 30 million to 50 million net new users per quarter, we can reasonably expect it to have closed out the first quarter with somewhere between 1.62 billion and 1.64 billion users. Let's say 1.63 billion users, which is 13% user growth year over year, just over the lowest growth Facebook posted in the past eight quarters. So this estimate is pretty conservative.
The analysts' consensus for Facebook's first-quarter revenue is $5.25 billion. About $5.07 billion ofFacebook's revenue comes from advertising, or 96% to 97%. That gives us an average ad revenue per user of $3.11. That's 33% year-over-year growth.
During the first quarter of 2015, average ad revenue per user grew 29%. With a more accurate comparable -- same advertisement options, similar currency exchange rates -- investors should expect at least some bounce-back in ARPU growth due to steadily increasing ad prices and ad load. Ad prices climbed 21% last quarter and ad impressions increased 29%, outstripping user growth of 14%.
If the increase in Instagram ads helps provide the same kind of growth in total ad impressions in the first quarter -- 26% to 29% -- ad prices will need to grow 16.5% to 19% to help hit the average ad revenue per user estimates. Investors should expect some slowdown in ad price growth compared to the fourth quarter due to seasonality, so that estimate looks fair. And considering the strong uptake in Instagram ads, the ad impression growth range looks fair, too.
This is all to say analysts have done a good job pricing in Instagram's revenue potential for the first quarter, but if anything these estimates are likely to skew on the conservative side. Those calculations are done using an estimate of just 1.63 billion users. My Foolish colleague Daniel Sparks estimates 1.639 billion users is more of the low end for analysts' expectations. That's another half a percentage point in user growth to help increase ad impressions on the flagship app. Additionally, ads on Instagram have shown to be priced higher than ads on Facebook, supporting continued increases in average ad prices as Instagram becomes a larger part of Facebook.
While Facebook is facing high expectations from analysts, Instagram may be the factor that enables it to beat the consensus and causes the stock price to power higher.
The article Will Instagram Help Facebook Beat Earnings Expectations? originally appeared on Fool.com.
Adam Levy has no position in any stocks mentioned. The Motley Fool owns shares of and recommends Facebook. Try any of our Foolish newsletter services free for 30 days. We Fools may not all hold the same opinions, but we all believe that considering a diverse range of insights makes us better investors. The Motley Fool has a disclosure policy.
Copyright 1995 - 2016 The Motley Fool, LLC. All rights reserved. The Motley Fool has a disclosure policy.