Will General Motors Make the Next Buick Regal in Germany -- or China?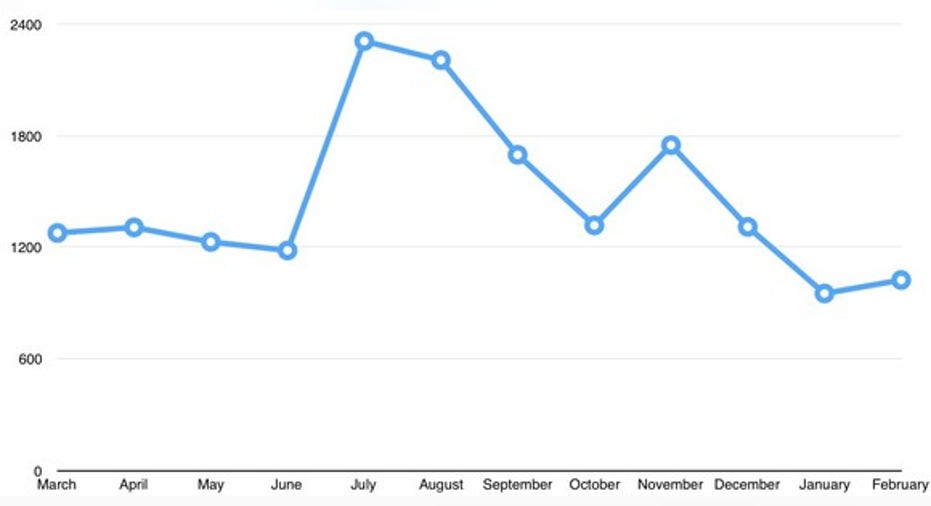 The market for sedans may be in a sharp decline, but General Motors (NYSE: GM) isn't giving up on cars quite yet. Automotive News is reporting that GM will unveil an all-new version of the Buick Regal sedan at an event in Michigan next month.
But there's a twist -- in fact, there may be two twists: In a concession to that declining sedan market, the all-new Regal is expected to be a big hatchback -- and there might be a Regal station wagon in the works as well.
But one thing seems certain: The new Regal isn't likely to be made in the U.S. or Canada. Instead, it'll likely come fromeither Germany or China.
The new Buick Regal is likely to be a near-twin of the all-new Opel Insignia. Image source: General Motors.
What we know
According to the Automotive News report, the new Regal will be unveiled on April 4 at an event at GM's technical center in Warren, Michigan. It'll also be on display the following week at the New York International Auto Show (I'll be there, and I'll share impressions for those who are interested).
But why do we think it'll be a hatchback? According to that report, several analysts' predictions, and your humble Fool's interpretation of the GM tea leaves, the all-new Regal will be very closely based on the all-new Opel Insignia, which was just launched in Europe. This isn't much of a stretch: The current Regal is a mildly tweaked version of the last Insignia.
And the Insignia, as you can see in the photos, comes in two flavors: A handsome sedan-like hatchback, and a wagon.
The all-new Opel Insignia comes in two styles: Sports Tourer (the wagon) and Grand Sport (the sedan-like hatchback). Image source: General Motors.
Wait. A Buick Regal wagon?
Station wagons are all but extinct in the U.S. But they still sell fairly well in Europe. That's why Opel is offering an Insignia wagon. Given that the Insignia wagon exists, it wouldn't cost much (by automotive standards, at least) for GM to create and build a Regal version on the same assembly line. Several reports have suggested that GM will do exactly that.
Why would it? Why not? It could be an intriguing product that wins attention and some additional sales for Buick in the U.S. I've heard a few hints that GM global product chief Mark Reuss has wanted to add an upscale wagon to GM's U.S. lineup, something GM hasn't had since the demise of the last-generation Cadillac CTS wagon. The Insignia offers a low-cost opportunity to give it a try.
A Buick version of the 2018 Opel Insignia Sport Tourer is likely to come to the U.S. Image source: General Motors.
Why isn't it a regular sedan?
Like other sedans across the industry, the current Regal's sales haven't exactly been setting the charts on fire. Regal sales jumped for a few months last summer, but for the most part they've been quite modest, around a thousand a month.
Data source: General Motors. Chart shows monthly U.S. sales of the Buick Regal from March 2016 through February 2017.
That's not a failing of the Regal, a solid performer that gets good reviews (it's currently Consumer Reports'top-ranked compact luxury car). The problem is that the market for sedans as a group has fallen off as more buyers choose crossover SUVs instead. But despite dropping sales, plenty of customers still prefer sedans. What to do?
I think the idea behind the Insignia's design is to satisfy sedan fans while giving those inclined to switch to a crossover a reason to take a closer look. Generally speaking, a hatchback design offers a bit more cargo capacity and convenience than a conventional sedan's trunk, bringing it a little closer to a crossover SUV. (Depending on the design, a hatchback can also allow for a bit more headroom in the back seat.) And obviously, a station wagon also offers more cargo capacity than a sedan, all other things being equal.
But despite the concessions to cargo capacity, both Insignias manage to preserve the low-slung, sporty styling typical of premium sedans.
This angle clearly shows the 2018 Opel Insignia's hatchback design. Image source: General Motors.
Will the new Regal be made in Germany -- or China?
Will GM make the new Regal in Germany or China? The answer is likely "both." But it's possible that with the impending sale of Opel to French automaker Peugeot S.A.,GM could choose to make Regals for NorthAmerica in China.
The current Regal is made for North American markets at a GM factory in Ontario, but that's expected to end this summer. It seems likely that new Regals for North America will be built by Opel, alongside Insignias in Germany. But it's not certain. GM is also very likely to build Regals in China, for the Chinese market, and it's possible that GM could choose to ship Chinese-built Regals to the U.S.
GM already imports one Buick to the U.S. from China, the Envision crossover SUV. That hasn't (yet) drawn the ire of President Donald Trump, and it doesn't seem to have hurt the Envision's U.S. sales. But the United Auto Workers haven't been happy about those Chinese Envisions, and GM may not want to push its luck by importing more products from China at this particular moment.
But either way, the new Regals are likely to be imported to the U.S. from somewhere. GM just doesn't sell enough Regals here to make it worthwhile to set up a local assembly line.
So when will it hit dealers?
My expectation is that the all-new 2018 Buick Regal will arrive at U.S. dealers this fall. We'll find out more at GM's event next month.
10 stocks we like better than General MotorsWhen investing geniuses David and Tom Gardner have a stock tip, it can pay to listen. After all, the newsletter they have run for over a decade, Motley Fool Stock Advisor, has tripled the market.*
David and Tom just revealed what they believe are the 10 best stocks for investors to buy right now... and General Motors wasn't one of them! That's right -- they think these 10 stocks are even better buys.
Click here to learn about these picks!
*Stock Advisor returns as of February 6, 2017
John Rosevear owns shares of General Motors. The Motley Fool recommends General Motors. The Motley Fool has a disclosure policy.