Will Facebook Challenge Netflix and Amazon Via Set Top Boxes?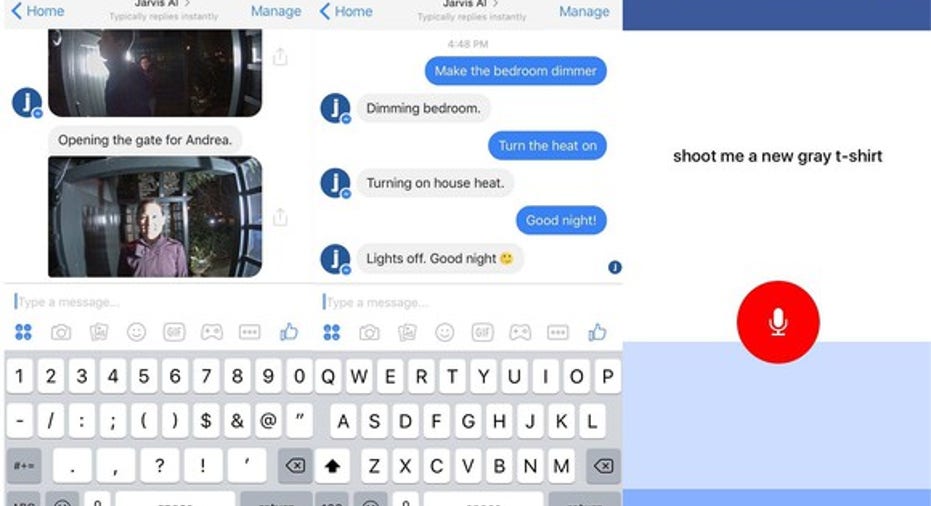 Facebook (NASDAQ: FB) is reportedly developing a dedicated video app for set top boxes toexpand its social networking ecosystem into living rooms, according to the Wall Street Journal. The app will be different from its existing app for set top boxes, which is basically just a widescreen version of its mobile app.
Image source: Facebook.
Instead, the new app will mainly deliver videos from Facebook, potentially turning it into a streaming rival toNetflix (NASDAQ: NFLX) and Amazon (NASDAQ: AMZN). This supports previous reports that Facebook was looking to license original content, and suggests that its users could deliver live broadcasts to TVs via Facebook Live.
Will this move pay off? Or are Netflix, Amazon, and Alphabet's (NASDAQ: GOOG) (NASDAQ: GOOGL) YouTube already too far ahead in the video streaming wars?
Understanding Facebook's video efforts
YouTube is the biggest video streaming site in the world, but Facebook's video ecosystem has been growing quickly. Last January, Facebook revealed thatits users watched 100 million hours of videos per day. At the time, Business Insider estimated that YouTube users were watching about 650 million hours of video every day.
During last quarter's conference call, Facebook CEOMark Zuckerberg called video "a megatrend on the same order as mobile", and highlighted the ways that video ecosystem was expanding. It recently added a new tab in the Facebook app for top videos and recommendations in the U.S., tested a version of Live 360 videos for slower connections, and added live face masks and camera effects. It also plans to invest more in original video content to "seed that ecosystem" throughout 2017.
Facebook's interest in videos makes sense, since video ads cost much more than traditional display ads. As Facebook's active user growth slows down, video ads can bolster its top line by milking more ad revenue from existing users. Since nearly 94% of Facebook's 1.86 billion monthly active users already access thesite from mobile devices, it also needs to look toward other platforms -- like set top boxes -- to continue growing its ad ecosystem.
Carving out a niche between Netflix and Amazon
At first glance, it seems like Facebook could collide with Netflix and Amazon's streaming video ecosystems. But Facebook doesn't plan to spend hundreds of millions of dollars on big budget shows like House of Cards and Man in the High Castle.
Instead, Zuckerberg plans to focus on "shorter-form content to start," noting that the videos will generally be split into content people produce socially for friends, promotional content from businesses and celebrities, and a class of Facebook-financed "premium" content to differentiate it from other platforms. CFO David Wehner was vague about what that premium content would actually be, merely stating that the company was "looking at a wide range of content" and "working toward a revenue share model with creators."
Those statements indicate that Facebook wants to carve out a niche on set top boxes, instead of trading costly blows with Netflix and Amazon. Since Facebook's video platform is all about delivering ads, the platform should also be free -- so it won't be competing for Netflix or Amazon's subscription-based revenues.
Is Facebook actually making a play for smart homes?
Facebook's new set top box app could also help it gain a foothold in smart home ecosystems. Amazon has already established a major presence in homes with its Kindle tablets, Fire TV set top boxes, and Echo speakers. Google is trying to catch up with Home, and Apple tethers devices to its HomeKit platform for iOS.
Facebook doesn't have an official horse in that race yet, but Zuckerberg recently showcased Jarvis, a smarthome AI platform he developed for his own home. The platform, which uses voice commands to control devices, is controlled via a Messenger bot.
Image source: Facebook.
By expanding Facebook's ecosystem to set top boxes like Apple TV, Fire TV, and Roku, the social network could potentially piggyback off that hardware to sync with smart home devices. If Facebook links Messenger to those "hubs", it could take control of users' homes, gather even more data from those users, and widen its moat against Amazon, Google, Apple, and other challengers.
The key takeaway
Facebook's plans to expand its video ecosystem aren't surprising, and a dedicated video app for set top boxes would be the logical next step. It won't challenge heavyweights like Netflix and Amazon, but it could capture a niche market of users who want to view Facebook video content on a streaming platform optimized for TVs. If the effort is successful, it could make its video ads more valuable and give it a firm foundation for eventually challenging other smart home players.
Find out why Facebook is one of the 10 best stocks to buy now
Motley Fool co-founders Tom and David Gardner have spent more than a decade beating the market. (In fact, the newsletter they run, Motley Fool Stock Advisor, has tripled the market!*)
Tom and David just revealed their ten top stock picks for investors to buy right now. Facebook is on the list -- but there are nine others you may be overlooking.
Click here to get access to the full list!
*Stock Advisor returns as of January 4, 2017
Suzanne Frey, an executive at Alphabet, is a member of The Motley Fool's board of directors. Leo Sun owns shares of Amazon.com. The Motley Fool owns shares of and recommends Alphabet (A shares), Alphabet (C shares), Amazon.com, Apple, Facebook, and Netflix. The Motley Fool has the following options: long January 2018 $90 calls on Apple and short January 2018 $95 calls on Apple. The Motley Fool has a disclosure policy.