Will Delayed Pipeline in Mexico Hurt NuStar Energy?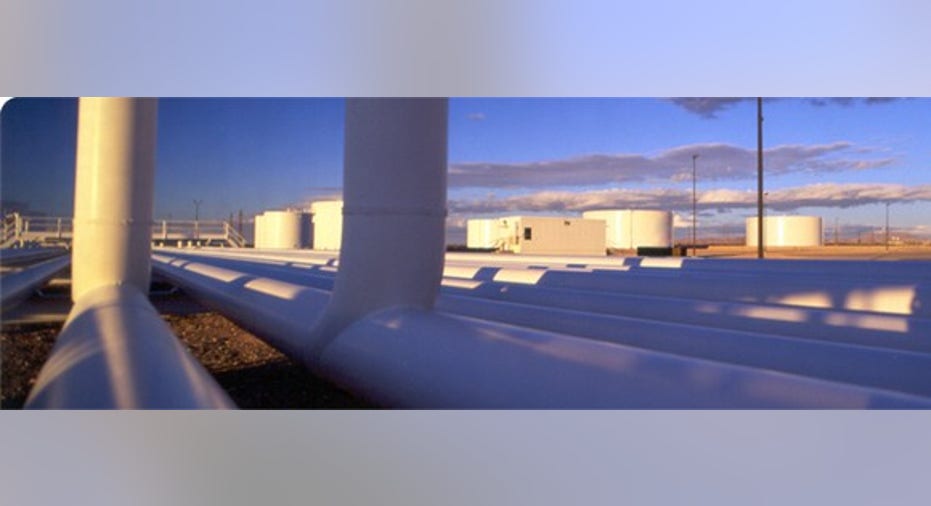 Image source: NuStar Energy.
Does anyone ever enjoy the growing pains when new leadership takes over at the helm of your company? How about growing pains associated with a leadership change at a different company entirely? NuStar Energy has cited a change in leadership at Mexico's national oil company, Petroleos Mexicanos (Pemex), for a one-year delay to its much-anticipated joint pipeline venture into Mexico. NuStar now expects completion of the pipeline, previously slated for the second half of 2016, to be pushed into 2017.
Despite the obvious downside to the delay, here's why you shouldn't be too concerned about the delay.
The delay
NuStar and PMI, an affiliate of Pemex, agreed to a joint venture in 2014 and appeared to be on schedule for a late-2016 completion. The venture, the first of its kind between the two companies, is intended to deliver liquefied petroleum gas and other refined products from Texas to storage facilities in Mexico through a new pipeline.
What NuStar hadn't anticipated, though, was that Mexican energy reforms instituted in 2013 would eventually impact the project.
The reforms unfortunately coincided with the drop in oil prices, so by the end of 2015, Pemex reported crushing debt to the tune of $15 billion, while oil production fell by over a million barrels per day. Unsatisfied with the reforms and state of the company, the Mexican president in February opted to replace Pemex's CEO. The new CEO has been busy divesting assets and shuffling the leadership team, which put the brakes on long-term projects.
A NuStar spokesman cited this change as the reason for the pipeline delay. According to a June investor presentation, the planned completion date is now late 2017, and spending on the project this year will drop from $125 million to an expected $10 million.
Will this impact NuStar's future earnings?
From a long-term perspective, not really.
While the joint venture with PMI would have solidified NuStar's expansion into Mexico, the company already boasts a large network of about 8,700 miles of pipelines, primarily in the United States, as well as 79 storage facilities. Last year, the company renewed an existing 10-year contract with PMI to transport naphtha, a refined petroleum liquid that is often used to dilute heavy crude oil, to Mexico. The new pipeline, though, would have been the first joint venture that would make NuStar a larger presence in the country.
Since the pipeline should be delayed only a year, the real impacts in 2016 involve reduced capital investment. In the long term, the company won't be able to generate cash flow from the project until late 2017 or early 2018. The one-year slippage, though, won't prevent NuStar from further diversifying its North American portfolio and entering a burgeoning energy market in Mexico.
NuStar's financials
To get a further feel for just how this delay may affect NuStar, let's take a quick look at the company's financials. Total pipeline throughput for the first quarter was 932,000 barrels per day with 95% of its capacity committed. Likewise, 98% of its storage facilities are being utilized. This produced $405 million in first-quarter revenue and $101 million in net cash from operating activities.
In its 2016 guidance, NuStar predicts strong EBITDA (earnings before interest, taxes, depreciation, and amortization)from all of its operating segments, and expects to cover its distribution expenses for a third consecutive year. Add in $130 million in cash on hand and $523 million remaining on a $1.5 billion revolving credit facility, and the company appears to have some financial flexibility. This leads me to believe that its current 9% dividend is likely sustainable, which makes a huge selling point for investors looking for a high yield.
One concerning fact, though, is a relatively high debt ratio. With $3.2 billion in long-term debt and $1.55 billion in shareholder equity, NuStar's debt-to-capitalization ratio sits at a relatively high 67%. Softening this uncomfortable fact, the company has no debt maturities until 2018. This will give the company time to chip away at these liabilities, particularly as projects like the Mexico pipeline come on line.
Investor takeaway
The pipeline delay pushes off NuStar's planned expansion, but the one-year shift shouldn't have major repercussions. Still, more broadly, the debt situation is problematic. NuStar has ample liquidity and positive cash flow to tackle it but paying down its debts needs to be a focus. All in all, the delay will have no material affect, and investors can rest easy at night while collecting their 9% dividend.
The article Will Delayed Pipeline in Mexico Hurt NuStar Energy? originally appeared on Fool.com.
David Lettis has no position in any stocks mentioned. The Motley Fool has no position in any of the stocks mentioned. Try any of our Foolish newsletter services free for 30 days. We Fools may not all hold the same opinions, but we all believe that considering a diverse range of insights makes us better investors. The Motley Fool has a disclosure policy.
Copyright 1995 - 2016 The Motley Fool, LLC. All rights reserved. The Motley Fool has a disclosure policy.