Will Cummins Inc. Stock Make a Comeback in 2016?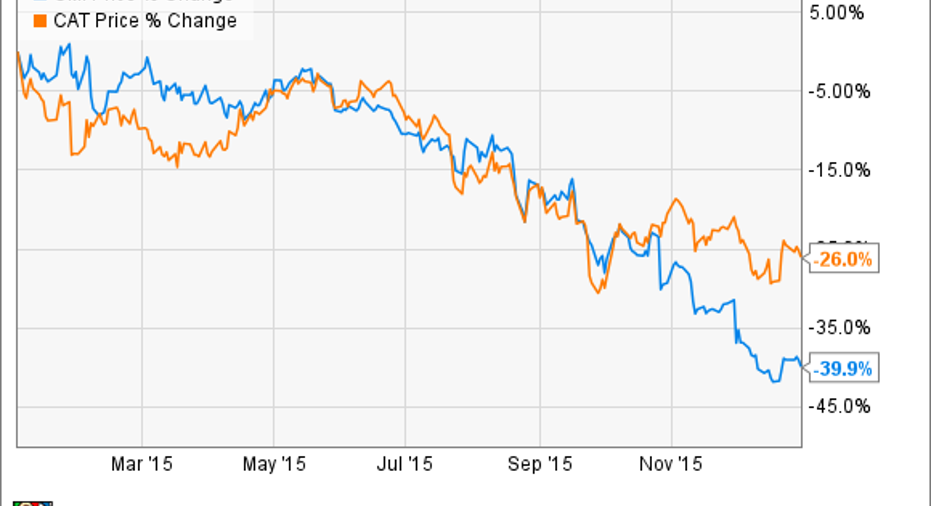 2015 could easily go down as one of the worst years in Cummins' history. The stock ended the year down 40% as a slew of macro headwinds raised concerns about the engine maker's growth prospects. In fact, Cummins fared worse than Caterpillar , despite the latter having a greater exposure to the beleaguered mining industry.
A closer look at the chart also shows that Cummins lost much of its value during the last quarter of 2015 even as Caterpillar shares consolidated during the period. Investors were, perhaps, spooked after Cummins announced fresh restructuring plans in its last quarterly earnings report while lowering its guidance for 2015. Moreover, while Caterpillar gave investors an idea about what to expect in 2016 with its forward guidance of 5% lower revenue for the year, investors in Cummins aren't sure where the company is headed.
Given the backdrop, what are the chances of Cummins stock making a comeback in 2016? Find out in the slideshow below.
Will Cummins Stock Make a Comeback in 2016? from The Motley Fool.
The article Will Cummins Inc. Stock Make a Comeback in 2016? originally appeared on Fool.com.
Neha Chamaria has no position in any stocks mentioned. The Motley Fool owns shares of and recommends Cummins. Try any of our Foolish newsletter services free for 30 days. We Fools may not all hold the same opinions, but we all believe that considering a diverse range of insights makes us better investors. The Motley Fool has a disclosure policy.
Copyright 1995 - 2016 The Motley Fool, LLC. All rights reserved. The Motley Fool has a disclosure policy.