Will Bank of America Raise Its Dividend This Year?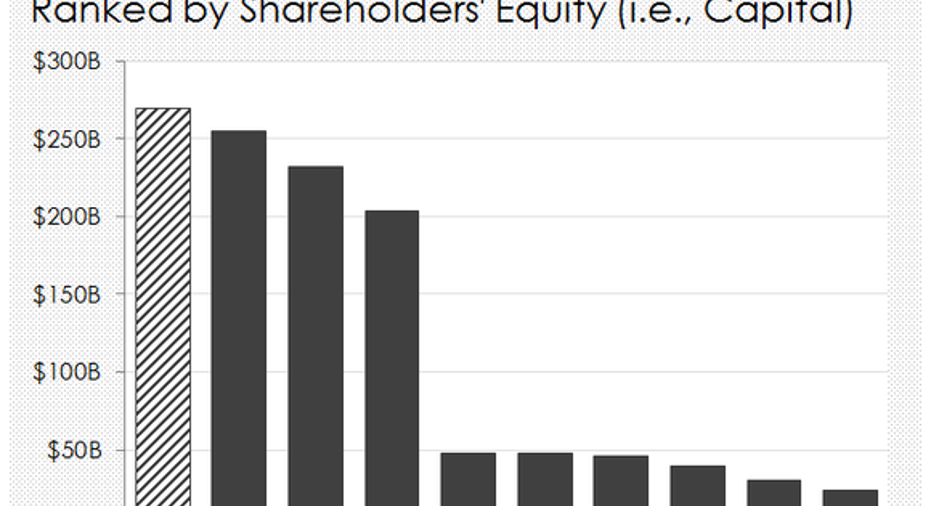 Image source: iStock/Thinkstock.
Nothing is for sure, but I believe it's safe for Bank of America (NYSE: BAC) shareholders to assume that the nation's second biggest bank by assets will raise its dividend in 2017, marking the second consecutive year in which it's done so.
I say this with a high degree of confidence because it's essentially just echoing what Bank of America CEO Brian Moynihan has said since he took over in 2010. In one of his earliest interviews, in 2011, he told Fortune's Shawn Tully that his goal was to first build up the bank's capital levels after which he'd return most of the bank's earnings to shareholders.
Moynihan has now accomplished that first objective. As I detailed at the end of last year, Bank of America has more capital than any other big bank. It has $270 billion worth of shareholders' equity compared to JPMorgan Chase's (NYSE: JPM) $254 billion. Citigroup and Wells Fargo(NYSE: WFC) round out the four biggest banks by capital, at $232 billion and $203 billion, respectively.
Data source: YCharts.com. Chart by author.
The fact that Bank of America has an abundance of capital is also clear when you look at its regulatory capital ratios. To be considered well-capitalized from the perspective of regulators, Bank of America needs to maintain a 5.875% common equity tier 1 capital ratio. That equates to roughly $90 billion worth of common equity tier 1 capital, or about $80 billion less than Bank of America had at the end of the third quarter.
On top of this, one reason Bank of America has so much capital is because its requests to increase its dividend over the past eight years have either been denied by the Federal Reserve, which has veto power over big bank dividend plans, or because it hasn't requested permission in the first place for fear that it would be denied. This is in contrast to JPMorgan Chase and Wells Fargo, the North Carolina-based bank's closest competitors, both of which have increased their dividends annually since 2011.
JPM Dividend data by YCharts.
The net result is that Bank of America's payout ratio, the share of earnings distributed via dividends, is only 17%. That's half as much as JPMorgan Chase and Wells Fargo, which pay out between 30% and 40% of their earnings.
This is why Moynihan hopes the incoming presidential administration will follow through on its campaign promise to defang the 2010 Dodd-Frank Act, the source of the Fed's veto power over bank dividend plans. As he noted at a recent conference in response to a question about what regulatory changes he would like to see most:
But even if these changes don't come about in 2017, it still seems to me like Bank of America will raise its dividend this year. Unless something bad and unexpected happens at the bank between now and this year's stress tests, the Fed just won't have a credible reason to deny its expected request to return more of its abundant capital to shareholders.
10 stocks we like better than Bank of America When investing geniuses David and Tom Gardner have a stock tip, it can pay to listen. After all, the newsletter they have run for over a decade, Motley Fool Stock Advisor, has tripled the market.*
David and Tom just revealed what they believe are the 10 best stocks for investors to buy right now... and Bank of America wasn't one of them! That's right -- they think these 10 stocks are even better buys.
Click here to learn about these picks!
*Stock Advisor returns as of January 4, 2017
John Maxfield owns shares of Bank of America and Wells Fargo. The Motley Fool has no position in any of the stocks mentioned. The Motley Fool has a disclosure policy.