Will AT&T's $85 Billion Purchase of Time Warner Backfire?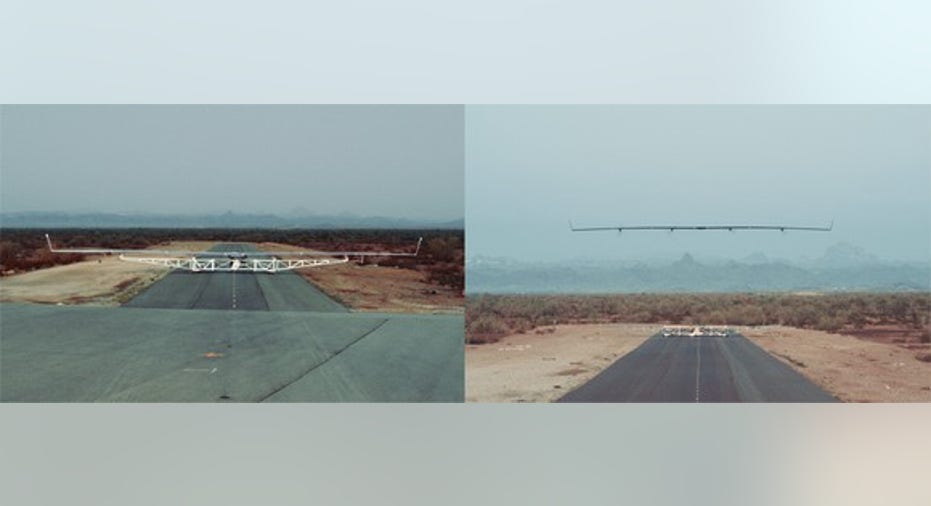 In the biggest deal of the year, AT&T (NYSE: T) recently agreed to buy Time Warner (NYSE: TWX) for $85.4 billion in a half-stock, half-cash deal. The deal, which has been unanimously approved by the boards of both companies, values Time Warner at$107.50 per share -- a 35% premium to its stock price before the deal was announced.
Image source: Time Warner.
If the deal closes, it will combine one of the biggest media companies inthe world with the nation's largest pay TV provider, second-largest wireless provider, and third-largest home internet provider. The combined company could generate almost $200 billion in revenues in 2017.
But as many investors know, bigger isn't necessarily better in the world of big media conglomerates. The last big deal involving Time Warner, the infamous AOL-Time Warner merger in 2000, resulted in a whopping $99 billion writedown justtwo years later. While it looked like merging an internet giant with a media powerhouse made sense on paper, the two companies' cultures clashed, and promised synergies never materialized. Will AT&T's takeover of Time Warner go more smoothly, or is the telecom giant doomed to repeat history?
Why AT&T wants Time Warner
AT&T's top line growth has been weighed down by sluggish demand for wireline services and peaking demand for wireless ones. To spur growth again, AT&T divested some wireline assets, expanded its wireless services into adjacent markets like connected cars, and bought DirecTV to become the top pay TV provider in America.
Those moves boosted its free cash flow, but they didn't address the longer-term challenge of younger tech companies -- like Netflix, Alphabet's (NASDAQ: GOOG) (NASDAQ: GOOGL) Google, and Facebook-- all expanding into its backyard.
The rise of Netflix convinced many viewers to replace their pay TV subscriptions with cheaper broadband only plans. To meet that demand, Google introduced itsFiber wireline service, which led to the development of its Google Fi wireless service and Google Station Wi-Fi service. Google is also delivering internet access to remote areas with weather balloons, while Facebook is doing the same with a solar-powered drone.
Facebook's Aquila. Image source: Facebook.
As those tech giants enter the internet infrastructure market, traditional telcos are responding by acquiring media companies to make their pay TV packages more attractive. For example, bundling Time Warner's HBO Go and Now services with DirecTV, which is also bundled with unlimited wireless data plans, could cast a halo effect across all three businesses.
AT&T could also offer "data free" streaming of Time Warner's content (HBO, CNN, Warner Bros., TBS, TNT, Cartoon Network, and many live sporting events) across its network, as it previously didwith its DirecTV content. Other companies currently have the option to pay AT&T for data free streaming.
Why the Time Warner deal could backfire
Like the AOL-Time Warner merger, the AT&T-Time Warner merger makes sense in theory. But in practice, merging two very different companies could cause the same conflicts which wrecked the marriage between AOL and Time Warner.
AT&T hasn't had a great track record with vertical acquisitions. Back in 1991, it acquired business technology company NCR for $7.4 billion. But after failing to combine its expertise in communications with NCR's strength in computers, it spun off the company for just $3.4 billion in 1997.
The merger will also likely face tough regulatory scrutiny, since the combination of such a huge telco and media company could be deemed anti-competitive by rivals in both industries. Regulators would also likely restrict AT&T from giving preferential treatment to Time Warner properties in its pay TV or streaming bundles, which would greatly diminish the merger's appeal. Moreover, Time Warner has already licensed out much of its content in long-term deals, which means that AT&T can't abruptly turn HBO or CNN into exclusive networks for its pay TV subscribers.
Lastly, the financial burden would be huge. Moody's already downgraded AT&T's senior unsecured rating to Baa1 last year after its$18.2 billion purchase of AWS-3 spectrum licenses and its $49 billion acquisition of DirecTV. On Oct. 24, the agency placed AT&T's ratings onreview again, stating that buying Time Warner would boost its gross leverage to around 3.5x and possibly result in another downgrade.
Should AT&T investors worry?
As an AT&T investor, I'm not a fan of the Time Warner deal. It seems more like a desperate attempt to widen its moat against tech giants like Google instead of a well-thought out attempt to build an internet and media powerhouse.
But I also don't believe that it will be as disastrous as the AOL-Time Warner deal, since the telco and streaming media industries are much more compatible than they were in the days of dial-up connections. I'll give AT&T the benefit of the doubt for now, but I'll still keep a close eye on this deal for any potential complications.
A secret billion-dollar stock opportunity The world's biggest tech company forgot to show you something, but a few Wall Street analysts and the Fool didn't miss a beat: There's a small company that's powering their brand-new gadgets and the coming revolution in technology. And we think its stock price has nearly unlimited room to run for early in-the-know investors! To be one of them, just click here.
Suzanne Frey, an executive at Alphabet, is a member of The Motley Fools board of directors. Leo Sun owns shares of AT and T. The Motley Fool owns shares of and recommends Alphabet (A shares), Alphabet (C shares), Facebook, and Netflix. The Motley Fool recommends Moody's, NCR, and Time Warner. Try any of our Foolish newsletter services free for 30 days. We Fools may not all hold the same opinions, but we all believe that considering a diverse range of insights makes us better investors. The Motley Fool has a disclosure policy.