Will Array Biopharma's Melanoma Drugs Keep the Stock Soaring?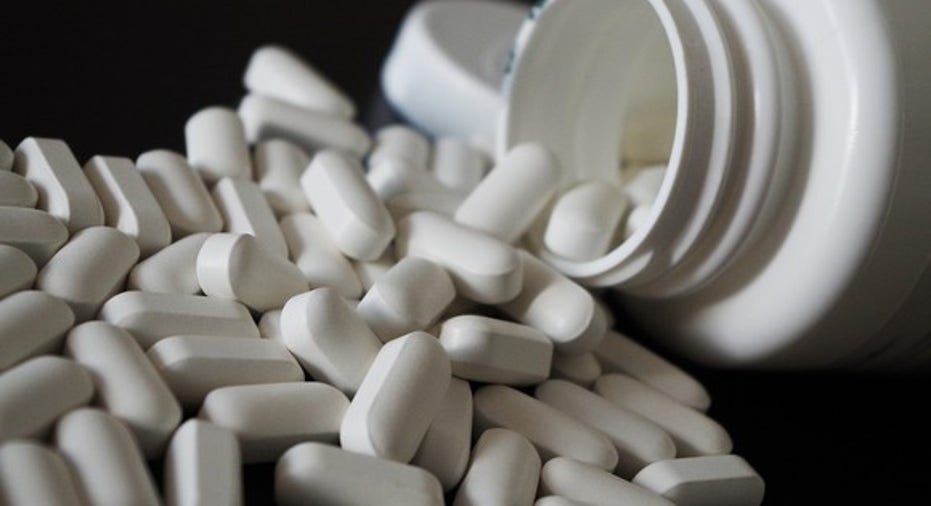 Success in trials of new drugs for metastatic melanoma propelled the stock of Array Biopharma (NASDAQ: ARRY) 115% in 2016. However, after a string of successes, Array hit a setback earlier this week: It withdrew its first-ever new drug application. Fortunately, there's more to this company than the one failed application, and patient, long-term investors still have good reasons to stick with this business.
Image source: Pixabay.
A swing and a miss
Array Biopharma specializes in small molecule drugs to fight cancer, and its lead drugs for metastatic melanoma,binimetinibandencorafenib,work by targeting cells with mutations affecting a key signaling pathway that controls cellular proliferation and survival.The drugs block the action of proteins associated with the mutated genes so that faulty signals that lead to the growth and spreading of cancer are inhibited.
Array has worldwide rights to these two drugs thanks to a fortunate turn of events two years ago.The molecules originally were discovered by Array, but the company signed over rights to the drug to Novartisin 2010 in return for milestone payments and royalties. When Novartis made a deal to acquire the oncology portfolio ofGlaxoSmithKline plcin 2014, it needed to divest itself of the two pipeline drugs, and Array jumped on the opportunity. In what was decidedly a sweet deal for Array, Novartis agreed in December 2014 to give back full worldwide rights to binimetinib along with $85 million and a commitment to reimburse Array for expenses related to clinical trials required to commercialize the drug. Novartis signed over the rights to encorafenib the following month.
Successful results from the first pivotal phase 3 trial for binimetinib were announced last June. Binimetinib is an MEK inhibitor, and there are several of those already on the market. But the NEMO trial that read out in June tested the drug on advanced metastatic melanoma patients with the NRAS mutation, an indication that has not been approved for the competing drugs.
This particular mutation, occurring in 20% of melanoma patients, typically appears in older patients, is faster-growing and more aggressive than other forms of melanoma, and is very difficult to treat.Binimetinib was compared with a commonly used chemotherapy drug and found to extend the average progression-free survival rate from 1.5 months to 2.8 months.
If that sounds like a very small improvement, it is. This week Array announced it is withdrawing its new drug application for binimetinib for NRAS-mutant melanoma after discussions with the FDA. Array concluded that the clinical benefit was not sufficient to support approval by the agency.
The bigger prize
The market hasn't reacted terribly strongly to news about binimetinib for NRAS-mutant melanoma, either last June when the trial read out or this week when the application was withdrawn. While the stock is down roughly 10% since the start of this week, that's nothing compared to when Array announced the results of its COLUMBUS trial in September 2016 and the stock soared 81% in a single day.
The COLUMBUS trial combined binimetinib with encorafenib to treat the 50% of advanced melanoma patients with the BRAF mutation. This trial compared the combination with Roche'sZelboraf, and the results were stunning, with the drug combo more than doubling extending progression-free survival versus Zelboraf. With Zelboraf sales running at a greater than $200 million annual clip, the commercial potential of Array's approach suddenly came into sharp focus. Array plans to file an application for approval of the bini/enco combination this summer.
More to come
Is there more good news ahead for Array Biopharma? Most likely so. Worldwide sales of BRAF/MEK inhibitors are approaching $1 billion annually,and Array is testing other ways of using its drugs to attack melanoma, including sequencing them with immunotherapy drugs. Binimetinib is being investigated in 30 different clinical trials, including a phase 3 study in combination with encorafenib and Erbitux from Bristol-Myers Squibbfor a difficult-to-treat subtype of colorectal cancer.
Beyond melanoma, Array has a deep pipeline of drugs for other indications, including a drug in phase 3 trials for thyroid cancer and neurofibromatosis type one, another phase 3 trial for hepatitis C and nine phase 2 trials for various forms of cancer and other chronic diseases.
The NRAS-mutant form of melanoma may be a difficult problem to solve, but prospects for a winning drug for the larger population of BRAF melanoma patients are still good. Plus, with treatments for other forms of cancer on the horizon, the outlook for Array's transition to commercialization is bright. Mature drug companies often sell for four to five times revenue, and fast-growing, early stage biotechs can easily fetch twice that.
With a market capitalization of $1.5 billion, Array would only need to capture a slice of the melanoma market to give a nice boost to the stock price from here, and in the long term, the pipeline should supply other winners, too. This week's event illustrates the risks involved, but for patient investors with a tolerance for risk, Array Biopharma stock is still worth a look.
10 stocks we like better than Array BioPharmaWhen investing geniuses David and Tom Gardner have a stock tip, it can pay to listen. After all, the newsletter they have run for over a decade, Motley Fool Stock Advisor, has tripled the market.*
David and Tom just revealed what they believe are the 10 best stocks for investors to buy right now... and Array BioPharma wasn't one of them! That's right -- they think these 10 stocks are even better buys.
Click here to learn about these picks!
*Stock Advisor returns as of February 6, 2017
Jim Crumly has no position in any stocks mentioned. The Motley Fool has no position in any of the stocks mentioned. The Motley Fool has a disclosure policy.