Will Allegiant Air Offer New Yorkers Independence From High Fares?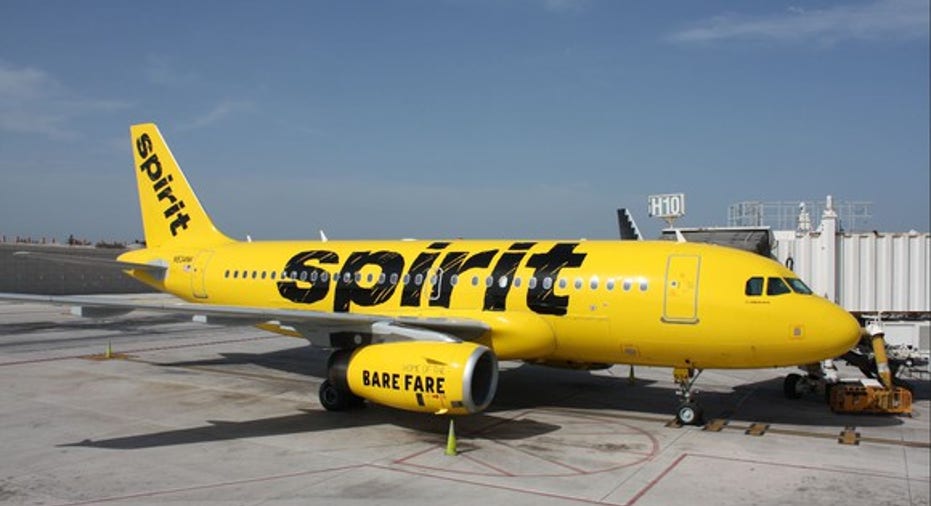 For many years, New York City has been an expensive place for air travelers. Newark International Airport has had the highest fares of all, due to United Continental's dominance there.
However, earlier this year, the FAA made a momentous decision to remove slot restrictions at Newark Airport. Last week, this culminated in an important announcement: ultra-low-cost carrier (ULCC)Allegiant Travel plans to start flying to Newark Airport this fall.
Allegiant Air will add Newark Airport to its route network in November. Image source: Wikimedia Commons.
In the coming years, Allegiant's fellow ultra-low-cost carriers -- Spirit Airlines and Frontier Airlines -- may also choose to start serving Newark Airport. The growth of budget carriers at Newark Airport could ultimately help liberate New Yorkers from high airfares.
A history of high fares
New York City has the highest fares for domestic travelers of any major metro area in the country. In the fourth quarter of 2015, the average domestic fare for travelers flying from New York City was $406, 10% higher than the average for the eight largest U.S. metropolitan areas.
Among the three major New York-area airports, Newark International Airport is the priciest. In Q4 2015, the average domestic fare there was nearly 10% higher than at the second most-expensive major airport (San Francisco) and 26% higher than the average for the 15 busiest U.S. airports.
There are three main reasons why Newark Airport is so expensive. First, United has held a whopping 73% of the slots there, stifling competition. Second, Newark has by far the highest airport usage fees in the country. Third -- and somewhat related to the first two points -- none of the three U.S. ULCCs fly to Newark Airport today.
Ultra-low-cost carriers hold fares down
Recent experience has shown that the presence of ULCCs can keep fares down at major airports, even if their market share remains fairly low.
For example, Spirit Airlines began serving Dallas-Fort Worth International Airport in May 2011, providing the first ULCC competition there. Between Q1 2011 (the last quarter before Spirit arrived) and Q1 2014, the average airfare there fell 6.1%, adjusting for inflation. During the same period, the average inflation-adjusted airfare rose 1.6% nationwide.
Spirit Airlines' arrival in Dallas helped drive down airfares there. Image source: Spirit Airlines.
Similarly, Frontier Airlines became the first discount airline in Cincinnati in May 2013. Allegiant joined it less than a year later. Between Q4 2013 (just before Allegiant started service in Cincinnati) and Q4 2015, the average domestic airfare in Cincinnati plunged more than 20% adjusted for inflation, whereas the nationwide average fare fell by a more modest 6.5%.
Allegiant arrives at Newark, but will others follow?
ULCCs have grown rapidly in the past five years or so. However, during that time, all three New York-area airports have been saddled with slot constraints. Airlines needed to buy slots to operate flights there, and those slots were rarely made available. Even when slots have come on the market, they have been extremely expensive.
As a result, New York City has remained mostly off limits to ULCCs. Spirit Airlines and Frontier Airlines each have a handful of slots at LaGuardia Airport, but they haven't been able to grow there. Meanwhile, Allegiant has only been able to serve the New York area from extremely distant airports like Stewart Airport in Newburgh, New York.
Thanks to the FAA's decision to remove the slot constraints at Newark Airport, Allegiant will begin flying there in mid-November. The carrier is starting with four destinations from Newark: Cincinnati; Savannah, Georgia; Asheville, North Carolina; and Knoxville, Tennessee. It will serve each market either three times a week or four times a week.
If these initial routes are successful, Allegiant could expand fairly rapidly, as it has in other markets like Cincinnati.
Spirit Airlines may also join Allegiant in Newark this fall. Under new CEO Bob Fornaro, the carrier plans to direct more of its focus to midsize markets, but the end of slot constraints at Newark Airport represents a unique opportunity. Spirit has already indicated some interest in adding service there to complement its flights at LaGuardia Airport.
As for Frontier Airlines, it is currently busy digesting its recent growth, after adding more than three dozen new routes in the past three months. However, it may be ready to expand again by early 2017, raising the possibility that all three ultra-low-cost carriers could serve Newark Airport by this time next year.
If this scenario plays out, a steep drop in airfares at Newark Airport over the next few years is virtually inevitable. That would be great news for New York City-area travelers.
The article Will Allegiant Air Offer New Yorkers Independence From High Fares? originally appeared on Fool.com.
Adam Levine-Weinberg owns shares of Spirit Airlines and United Continental Holdings and is long December 2016 $30 calls on Spirit Airlines. The Motley Fool recommends Spirit Airlines. Try any of our Foolish newsletter services free for 30 days. We Fools may not all hold the same opinions, but we all believe that considering a diverse range of insights makes us better investors. The Motley Fool has a disclosure policy.
Copyright 1995 - 2016 The Motley Fool, LLC. All rights reserved. The Motley Fool has a disclosure policy.