Will a Monthly Prime Offer Help Amazon Take on Netflix?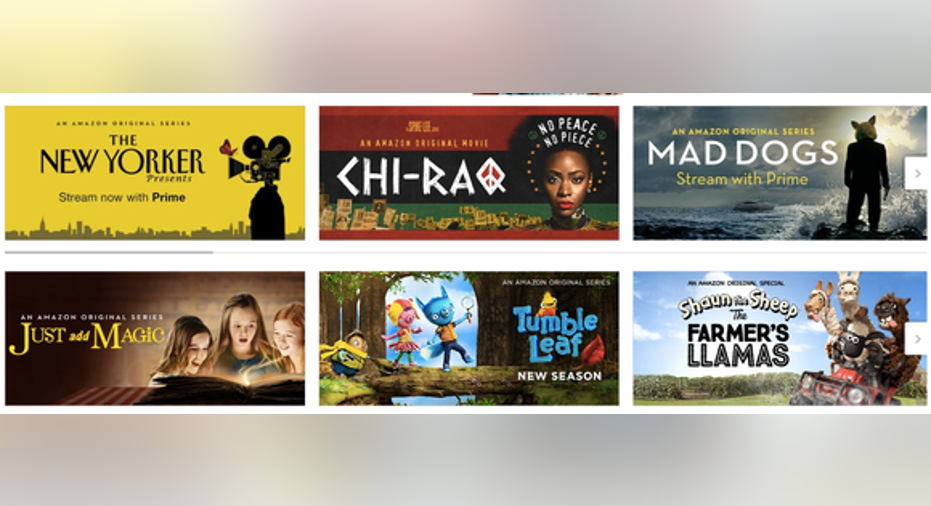 When Amazon first launched Prime Video, it was meant as a good-enough add-on to keep its members paying $99 a year for their Prime memberships.
The online retailer originally launched its membership service with free two-day shipping on hundreds of thousands (then millions) of items as its only feature. But as people began ordering books and music via digital delivery, free shipping become less enticing for some.
To combat that, Amazon beefed up the Prime package with video and music services as well as other benefits. At first, Prime Video was mostly older television shows and movies. It had some stuff worth watching, but calling it a Netflix competitor would b a stretch.
However, Amazon has steadily improved its video offerings, adding well-regarded originals including Transparent, The Man in the High Castle, Catastrophe, and more, including movies from Spike Lee as well as an upcoming series from Spike Lee. Slowly, the company has turned Prime into more than just a bonus perk to entice people who are using free shipping less to continue paying $99 a year to a service that, in some ways, rivals Netflix.
Because of that, Amazon has decided to do something it has never done -- offer Prime Video as a stand-alone service that you can pay for on a monthly basis.
Amazon has a diverse slate of originals aimed at all ages. Image source: Amazon.
What is Amazon doing?The online retailer has decided to allow consumers to buy Prime Video as a stand-alone service for $8.99 a month. That's $1 less per month than Netflix charges, but it's still a little bit more expensive than just paying the one-time $99 fee, and it does not include free shipping or any of the other perks, GeekWire reported. The company also plans to offer a version of the full Prime Service, which will cost $10.99 a month, about $34 more than the current $99 price.
These new monthly plans will cost more, but unlike the yearly deal, consumers will be able to turn their subscription on and off. For video users, that may mean binge-watching a show and then cancelling the service until something else worth watching comes along. For customers who want to take advantage of free shipping, this may lead to some people joining for a period -- perhaps the holiday season -- and then dropping out.
In theory, this opens up Prime and Prime Video to more consumers unwilling to pay $99 all at once, but there is a possibility Amazon loses some current customers who reluctantly pay the full price.
Is this a threat to Netflix?While this change should bring Prime Video to more consumers, it seems unlikely those users will drop Netflix. The streaming leader simply has a lot more well-regarded originals, and it's expanding that library much faster than Amazon is. Netflix CEO Reed Hastings addressed the Prime Video change in his company's most recent earnings call, and he believes growth for the market segment can benefit all players.
"When you think about your own experience with what you'd do somenight if you're not watching Netflix -- once in a whileit's cable television;once in a while it's video gaming; it's browsing Facebook; killing time on the web," he said. "There is so much out there. Our only inhibitor in our growth is, how great is ourservice? Can we make it so there is never buffering and it always starts up instantly; so recommendations are incredible; and the content is exciting?"
The CEO does not believe there is a limited audience for streaming services.
"If we can do all that, then we'll continue to grow globally even though HBO or Dish or others are also growing. Their growth doesn't take away from us," he said, GeekWire reported.
It's good for everyoneAmazon is taking a bit of a risk, here, but it's one that will probably pay off. Existing $99 a year subscribers are unlikely to drop their subscriptions, and these new offers should lure in some new users. That may be customers who end up paying more for 12 months of service as well as those who drop in and drop out.
It's hard to see how Netflix will be hurt by this, but it's good for the overall streaming industry, and it maybe chips away at cable a little bit more by giving consumers broader cord-cutting alternatives.
The article Will a Monthly Prime Offer Help Amazon Take on Netflix? originally appeared on Fool.com.
Daniel Kline owns shares of Facebook. He is an Amazon Prime member who rarely, if ever, uses Prime Video. The Motley Fool owns shares of and recommends Amazon.com, Facebook, and Netflix. Try any of our Foolish newsletter services free for 30 days. We Fools may not all hold the same opinions, but we all believe that considering a diverse range of insights makes us better investors. The Motley Fool has a disclosure policy.
Copyright 1995 - 2016 The Motley Fool, LLC. All rights reserved. The Motley Fool has a disclosure policy.