Will 2017 Be Altria Group Inc.'s Best Year Yet?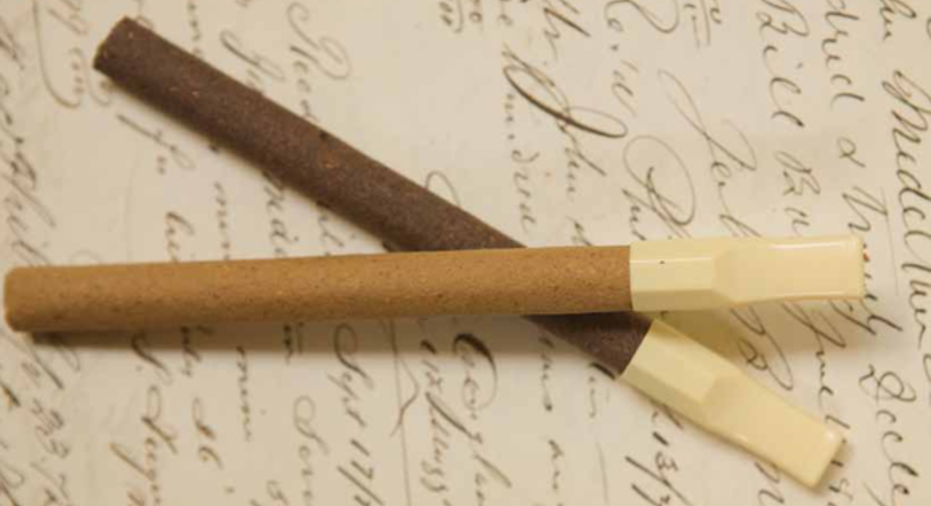 Investors in Altria Group (NYSE: MO) had a great year, with the stock producing 20% returns for shareholders throughout 2016. Even though the tobacco industry is always challenging, Altria has seen a number of positives recently, and bullish investors are optimistic that they could help make 2017 an even better year both for the company's business and for investors in the stock. Let's take a look at some of the reasons why 2017 might be Altria's best year yet.
Image source: Altria Group.
A big step forward in reduced-risk products could come this year
Most people know Altria for its popular Marlboro brand of cigarettes. But one area that has become increasingly important for Altria is the rise of alternatives to traditional cigarettes. Electronic cigarettes that use liquid-based formulas to simulate the smoking experience by producing vapor have become extremely popular in the U.S., and many have identified it as a growth industry.
Altria has already taken steps to enter the e-cigarette industry through its investments in Nu Mark. The MarkTen XL brand is now available in tens of thousands of retail locations across the nation, and early financial results from the e-cigarette line have been promising. A wide range of flavors allows MarkTen XL users to have different experiences using a single device, with different cartridges available to let users switch between flavors.
Yet 2017 could bring something much better if things go well at the U.S. Food and Drug Administration. Partner and former subsidiary Philip Morris International (NYSE: PM) filed an application with the FDA for approval of its iQOS heat-not-burn tobacco technology late last year, and regulators are considering whether to accept the application for further review. iQOS has done extremely well in Japan and other test markets, and it has the advantage of using actual tobacco rather than a liquid. If iQOS gains FDA approval, Altria will have exclusive rights to market it in the U.S., and that could be a big step forward for the company's reduced-risk portfolio in pointing the way forward to faster growth.
Beer time for Altria
2017 will also be the first year in which Altria gets results from its new stake in Anheuser-Busch InBev (NYSE: BUD). After the completion of A-B InBev's merger with SABMiller, Altria has more than a 10% stake in Anheuser-Busch, and profits will flow onto Altria's financial statements going forward.
Altria's former stake in SABMiller made substantial contributions to the company's overall profits, and that should continue to be the case for Anheuser-Busch. A-B InBev reported profits of $8.27 billion in 2015, and although 2016 results will be depressed due to items associated with the merger, investors can expect solid profits in 2017 and beyond. Concerns about sluggish performance in more developed markets have some investors nervous about the impact of Anheuser-Busch on Altria in the immediate term. But with the merger giving A-B InBev greater exposure to key markets like South America and Africa, further long-term earnings growth is possible -- and likely.
Bigger buybacks could help Altria stock
Finally, Altria has already signaled that it will increase its commitment to helping shareholders by returning more capital. In connection with the completion of the SABMiller merger, Altria said that it would boost its buyback authorization from $1 billion to $3 billion. The purchases should be completed by mid-2018, assuming that the stock's price action doesn't lead Altria to change its mind about the timing of its repurchases under the program.
Higher buybacks also haven't affected Altria's commitment to shareholders through dividend payments. The company did its regular annual dividend increase during the fall of 2016, and there's little reason not to expect another 7% to 8% increase in the payout by the end of 2017. With so many investors relying on Altria for both income and gain potential, the tobacco giant knows that it needs to build shareholder-friendly initiatives into its overall corporate strategy in order to keep its stakeholders happy.
Many investors are nervous about the stock market in 2017, but Altria enjoys some encouraging prospects. If these three items play out well, then 2017 could well be Altria's best year yet.
10 stocks we like better than Altria Group When investing geniuses David and Tom Gardner have a stock tip, it can pay to listen. After all, the newsletter they have run for over a decade, Motley Fool Stock Advisor, has tripled the market.*
David and Tom just revealed what they believe are the 10 best stocks for investors to buy right now... and Altria Group wasn't one of them! That's right -- they think these 10 stocks are even better buys.
Click here to learn about these picks!
*Stock Advisor returns as of January 4, 2017
Dan Caplinger has no position in any stocks mentioned. The Motley Fool owns shares of and recommends Anheuser-Busch InBev NV. The Motley Fool has a disclosure policy.