Will 2016 Be Las Vegas Sands Corp.'s Best Year Yet?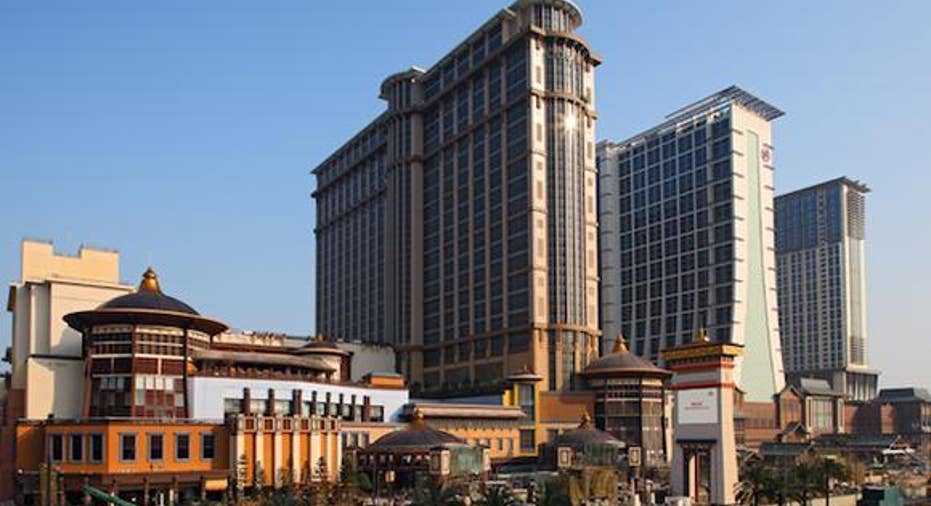 Image: Las Vegas Sands.
Before we get into whether this will be the "best year yet" for Las Vegas Sands Corp , we have to define exactly how I'm looking at this question. From a stock performance standpoint, it would be hard for 2016 to beat 2010, which saw the stock rise 208%. To repeat that performance, Las Vegas Sands would have to gain $73 billion in market cap, and I don't think that's a reasonable expectation.
But 2016 could be the company's best operating year. The year 2014 was the company's best year so far, with $2.84 billion in net income -- the gauge that I'm using to judge Las Vegas Sands' best year yet. You could also look at EBITDA, or revenue, as proxies of performance; but because net income is the bottom line for any investor, I think it's a good gauge for the company -- so that's the bar to beat in 2016.
Image: Rendering of The Parisian in Macau.
What it will take to be the best year yet Through the first three quarters of 2015, the company's net income is down 33% from a year ago, to $1.81 billion, driven by the decline of Macau. Gaming revenue in the Chinese enclave is down 35.3% so far this year, and there doesn't appear to be a turnaround coming anytime soon.
The worst part is that the decline has spread to other parts of the gaming industry. Las Vegas Strip gaming revenue is down 3.5% in the last year, driven by a 19.7% decline in baccarat, and an 8% drop in mini-baccarat. Marina Bay Sands in Singapore has seen casino revenue decline 6.2% so far this year.
There's simply no growth to be had in most of Las Vegas Sands' markets right now, and that won't likely change in 2016. Already, "best year yet" looks like a high bar to reach.
The uphill battle for Las Vegas Sands It's very possible that Macau will continue its steep decline in 2016; but even if it starts to rebound, there may not be much upside for Las Vegas Sands. Melco Crown just opened Studio City in Macau, and Wynn Resorts will open Wynn Palace in mid-2016. Those two resorts alone will siphon off revenue from Las Vegas Sands, meaning that Macau needs to grow just to be a flat year for the company.
You also have Las Vegas Sands' own The Parisian resort opening late in 2016, which will end up being competition for existing properties. If Macau doesn't grow, that will be a further drag on results.
2016 won't likely be a record year for Las Vegas Sands Sorry to say it, but there's little chance that 2016 will be a record year for Las Vegas Sands. Net income would have to jump by about 50% to hit a record, and there's no sign Macau, Singapore, or Las Vegas are ready for any kind of big jump in gaming.
That doesn't mean, however, that it won't be a good year for the stock. In 2016, the dividend of $2.88 per share will give the stock a yield of 6.5% -- a very high yield in today's market. And if the market in Macau starts to turn around, we could see investors bid the stock higher, once again.
Las Vegas Sands doesn't have to generate record net income for 2016 to be a good year for investors, but returning to positive growth would be a good sign for the stock in 2016.
The article Will 2016 Be Las Vegas Sands Corp.'s Best Year Yet? originally appeared on Fool.com.
Travis Hoium owns shares of Wynn Resorts, Limited. The Motley Fool has no position in any of the stocks mentioned. Try any of our Foolish newsletter services free for 30 days. We Fools may not all hold the same opinions, but we all believe that considering a diverse range of insights makes us better investors. The Motley Fool has a disclosure policy.
Copyright 1995 - 2016 The Motley Fool, LLC. All rights reserved. The Motley Fool has a disclosure policy.