Will 2016 Be Inovio Pharmaceuticals, Inc.'s Best Year Yet?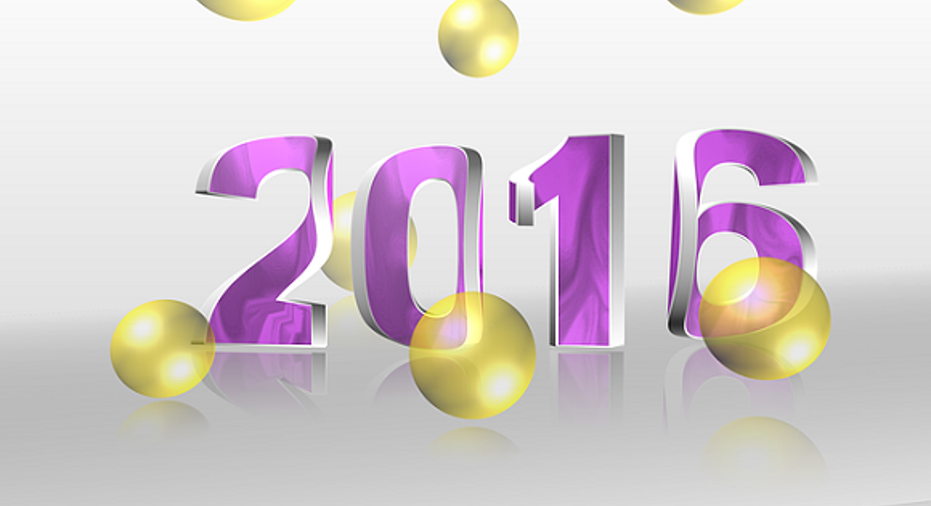 Image source: Pixabay
Few would make the argument that 2015 was a great year for Inovio Pharmaceuticals . Shares of thedevelopment-stage biotech dropped more than 20% during the year. History doesn't necessarily repeat itself, though. Here are three reasons to believe that 2016 could be the best year so far for Inovio.
1.Cervical dysplasia phase 3 trialVGX-3100 stands as the drug farthest along the development path for Inovio. The biotech plans to begin a phase 3 clinical study of VGX-3100, which targets treatment of cervical dysplasia, in 2016.
A phase 2 trial of VGX-3100 proved to be highly successful. In September, the respected medical journal The Lancet published the results of the drugin treating women with high-grade cervical neoplasia.U.S. National Cancer Institute Division of Cancer Epidemiology & Genetics researchersDr.Mark Schiffmanand Dr.Nicolas Wentzensen stated in the article that the study represented "a major breakthrough" and that the results showed "that it is possible to boost immune clearance of HPV among women who initially failed to control infection."
Those results are a big deal, because currently the only option for women with cervical dysplasia is surgery. Potential complications from these surgical procedures include bleeding and fertility complications. Should Inovio's phase 3 trial go well, it could mean that patients will finally have a non-surgical option for treating cervical dysplasia.
2.Cervical cancer and head and neck cancer trialsOne of the bright spots for Inovio in 2015 was a partnership with AstraZeneca . The big drugmaker's MedImmune subsidiary bought exclusive rights to Inovio's cancer drug INO-3112 in August.
Phase 1/2 clinical trials were already in progress for INO-3112 as a potential treatment for cervical cancer and head and neck cancer. Preliminary data from the head and neck cancer trial was encouraging, with all patients in the study experiencing robust T-cell responses and generating antibodies that combat human papillomavirus (HPV) types 16 and 18.
There is growing evidence that cancer vaccines that generate killer T-cell responses can help improve the efficacy of immuno-oncology drugs.AstraZeneca now plans to see how INO-3112 works in combination with several of the immunotherapy treatments in its pipeline. Good news from these studies would mean great news for Inovio, which stands to gain as much as $700 million in milestone payments from AstraZeneca.
3.Hepatitis B phase 1 trialInovio landed a deal with Roche in 2013 to co-develop hepatitis B immunotherapies. That partnership bore some fruit this past year with the initiation of a phase 1 study of INO-1800.
While it's still very early in the process for INO-1800, hepatitis B represents a large opportunity for Inovio and Roche. The virus is 100 times more infectious than HIV. Around 400 million people worldwide have hepatitis B. The disease is a factor in an estimated 1 million deaths each year. There are some available treatments, but no cure exists. Also, those treatments rely on interferon alfa-2b, which can cause some serious side effects, including depression and difficulty breathing.
Roche gave Inovio a $3 million milestone payment earlier in 2015 with the start of the phase 1 trial of INO-1800. More payments could be on the way if the drug's safety profile looks good in this trial and INO-1800 advances to the next phase.
My predictionsSo will 2016 turn out to be the best year ever for Inovio? My prediction is that it won't be -- at least not for the stock. Shares of the biotech soared over 476% in 2013. That's a hard record to beat.
However, I expect that the biotech will receive some positive news on multiple fronts. That doesn't mean that Inovio shares will necessarily skyrocket. At this stage, Inovio will likely remain vulnerable to significant volatility in its share prices. Despite these caveats, though, I think the chances for Inovio to perform better in 2016 than 2015 appear to be pretty good.
The article Will 2016 Be Inovio Pharmaceuticals, Inc.'s Best Year Yet? originally appeared on Fool.com.
Keith Speights has no position in any stocks mentioned. The Motley Fool has no position in any of the stocks mentioned. Try any of our Foolish newsletter services free for 30 days. We Fools may not all hold the same opinions, but we all believe that considering a diverse range of insights makes us better investors. The Motley Fool has a disclosure policy.
Copyright 1995 - 2016 The Motley Fool, LLC. All rights reserved. The Motley Fool has a disclosure policy.