Will 2013 Break Wall Street's Re-election Bounce Trend?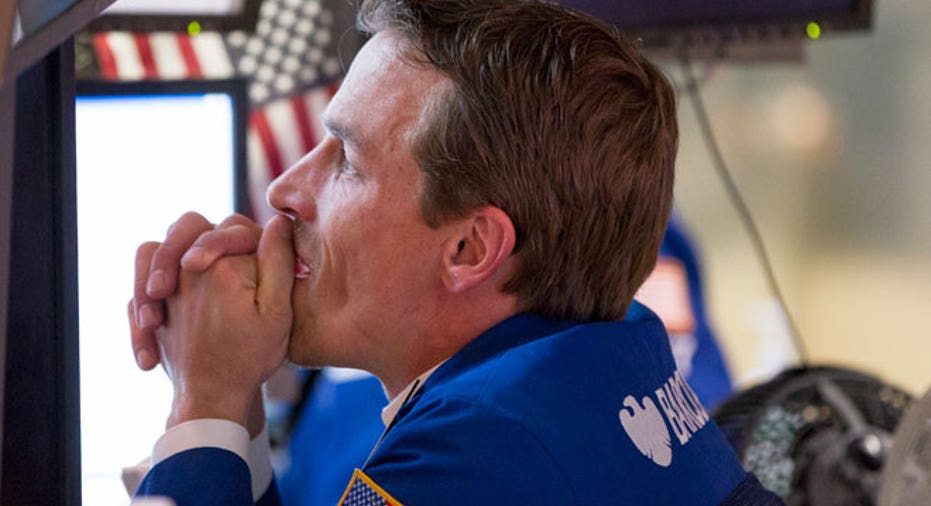 The first few days following President Obama's re-election haven't been kind to stock prices, which have tumbled almost 4% amid fears that the fiscal cliff will trigger a massive tax increase and throw the U.S. into another recession.
Despite this painful reception to Mitt Romney's defeat last week, the first year of a president's second term has historically been very favorable to stocks and the economy alike.
According to stats from BMO Capital Markets (NYSE:BMO) since 1948, during the first year of a second presidential term the annual return for the S&P 500 increases from 9% to 10.6%, economic growth improves by more than one percentage point and the unemployment rate declines by almost three quarters of one point.
"Putting political party affiliations and philosophies aside, we found that the performance of the market and economy typically improves rather sharply during the first year of all two-term presidents," Brian Belski, chief investment strategist at BMO Capital Markets, wrote in a note.
1997 or 2005?
For example, the U.S. generated gross domestic product growth of 4.5% in 1997, the first year of Bill Clinton's second term. Unemployment slipped to 4.9% from 5.4% in 1996 and the S&P 500 surged 31% -- a return unseen since then and the index's second best performance since 1975.
It's not just Democrats that seem to enjoy a post-reelection economic bounce. Unemployment slipped to 7.2% in 1985 as President Reagan kicked off his second term, down from an average of 8.6% in his first term. That job creation helped drive the S&P 500 26.3% higher after flatlining the prior year.
"Based on the empirical evidence, it appears that politicians are more focused on economic growth during presidential second terms," Belski said.
BMO said U.S. GDP grows by an average of 4.3% in the first year of a second term, compared with an average of 3.3% in the first term. Likewise, the unemployment rate sinks to an average of 4.9% from 5.6% in the first term and personal income inched up to 6.6% from 6.4%.
Of course, the first year of a second term doesn't always prove fruitful for investors. The S&P 500 gained just 3% in 2005 after President George W. Bush's re-election as corporate profit growth slowed to 16.8% from 27.5% in 2004.
-
Fiscal Cliff Headaches
And there are serious headwinds today that could make 2005 look like a walk in the park compared with 2013.
Concerns about the election results on both the presidential and legislative front helped spark a 313-point tumble for the Dow Jones Industrial Average the next day. The selloff was the index's steepest in a year and left the blue chips at their weakest since early August.
The markets are signaling serious worries over Washington's ability to keep the U.S. from falling over the fiscal cliff, the $600 billion batch of spending cuts and tax hikes set to take effect at year end without Congressional action.
The White House has already signaled it will take a tough stance in negotiations with Republicans over a compromise that would avert the fiscal cliff. Obama is searching for $1.6 trillion in revenue increases, twice as much as he sought during talks last year.
Earnings Jitters Grow
Wall Street has also been grappling with earnings troubles as a slew of companies have reported deeper-than-expected revenue this season, including DuPont (NYSE:DD) and UPS (NYSE:UPS).
Out of the 454 S&P 500 companies that have reported third-quarter results, just 38% have beaten revenue estimates, while 62% have missed, according to Thomson Reuters.
While some companies like Cisco Systems (NASDAQ:CSCO) have beaten expectations in recent days, analysts continue to ratchet down earnings projections for the fourth quarter.
According to McGraw-Hill's (NYSE:MHP) S&P Capital IQ, analysts are now calling for S&P 500 companies to grow fourth-quarter profits just 5.7%, compared with forecasts for a jump of 9.7% as late as October 1.
Bulls Hope for 1949 Repeat
Despite that backdrop, the knee-jerk reaction on Wall Street to Obama's reelection is somewhat unusual historically.
Following an incumbent's reelection, the S&P 500 has recorded price gains 59% of the time in November and advanced an average of 1.2%, S&P Capital IQ said. By comparison, the S&P 500 has lost 3.77% since closing at 1428.39 on Election Day.
If history is any guide, the response could signal a short-term plunge in stock prices followed by a healthy rally next year, continuing the markets' tendency to bounce in the first year of a second presidential term.
According to S&P's Sam Stovall, the S&P 500 tumbled 11.7% through the end of November 1948 after President Truman's surprise reelection over Governor Thomas Dewey.
A similar selloff would leave the S&P 500 at 1261, representing an 8.26% retreat from Tuesday's close at 1374.53.
The upshot to that painful slide is that the S&P 500 ended up jumping 3.1% in December 1948 and then rebounded in 1949 with a healthy 10.3% rally.