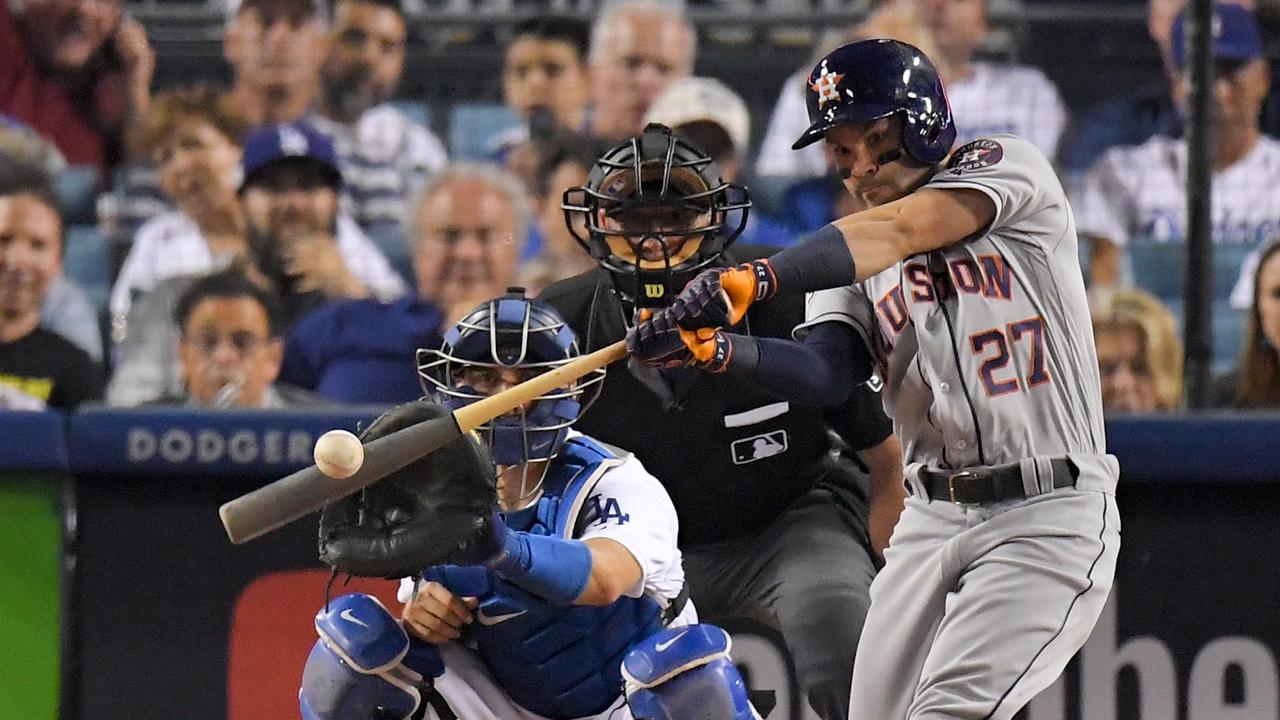 Updated
A wild Game 5 of the World Series routed the NFL's Sunday Night Football matchup on TV.
Sunday's game between the Houston Astros and Los Angeles Dodgers was the second-highest rated Game 5 since 2003, only falling short of last year's Cubs-Indians World Series. It was also the most-watched program of the night.
The Astros and Dodgers attracted an average of 18.94 million total viewers and peaked at 20.76 million around midnight ET, according to Nielsen ratings provided by FOX Sports. Including online streaming and the Spanish-language broadcast, FOX drew more than 19.6 million viewers. The game earned an overnight rating of 12.8 among U.S. households, the best mark of the 2017 World Series.
Sunday Night Football, which featured the Pittsburgh Steelers and Detroit Lions, posted a 9.4 overnight rating.
Game 5 of the record-setting 2016 Fall Classic also beat the NFL last year with a 15.3 overnight rating and total viewership of 23.6 million fans.
The Astros' 13-12 win Sunday scored a ratings win despite ending after 1 a.m. on the East Coast. The marathon game in Houston was the second-longest World Series game on record at 5 hours and 17 minutes. After multiple lead changes and seven home runs between both teams, Houston's Alex Bregman drove in the winning run in the 10th inning, giving the Astros a 3-2 lead in the series.
The Dodgers will host the Astros for Game 6 on Tuesday.
The World Series has averaged nearly 16.4 million viewers over the first five games, the second-best start since 2009. Viewership is down compared to 2016, when the Cubs won their first championship since 1908. However, World Series ratings are up 12% compared to 2015 and 36% versus 2014, FOX said.
FOX Sports is a division of 21st Century Fox (NASDAQ:FOXA), the parent company of FOX Business.
Media experts said the World Series looked poised to build on the MLB postseason's ratings momentum. Dr. Andrew Billings, director of the University of Alabama's sports communication program, recently estimated that the World Series would average 17 million to 20 million viewers, depending on the length of the series and other factors.