Wife of former Subway pitchman Jared Fogle seeks divorce as he faces child sex charges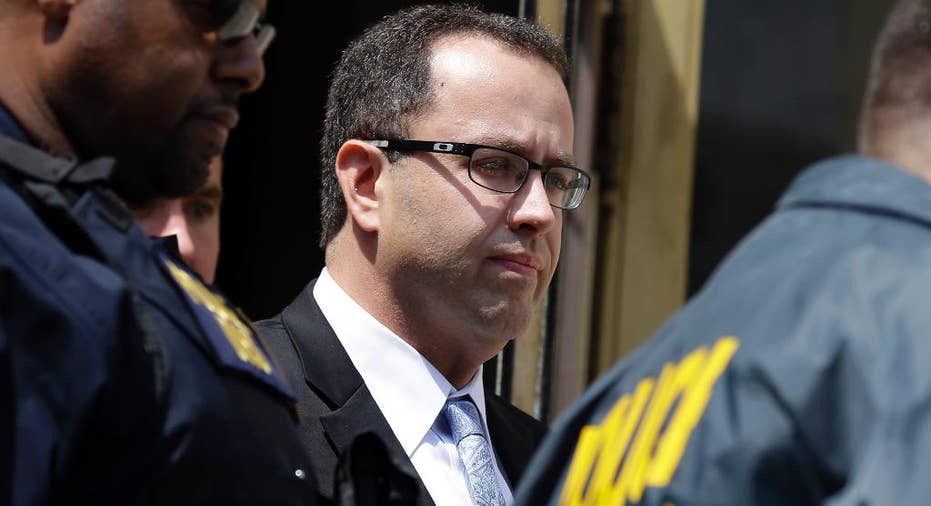 The wife of former Subway pitchman Jared Fogle said Wednesday that she's seeking a divorce as her husband faces charges alleging that he engaged in sex acts with underage girls and traded in child pornography.
While Jared Fogle was in federal court in Indianapolis to hear the charges against him, his wife, Katie Fogle, released a statement through her attorney expressing disgust at her husband's actions.
"Obviously, I am extremely shocked and disappointed by the recent developments involving Jared," she said. "I am in the process of seeking a dissolution of the marriage. My focus is exclusively on the well-being of my children."
Katie Fogle said it would be her only public statement about the matter and she asked for privacy for her family.
In a separate statement issued through a public relations firm, Fogle's family said they were "shocked and profoundly disappointed" by his behavior but grateful that he is accepting responsibility. They also expressed concern for the well-being of those affected by his actions.
The statement was released on behalf of "the Fogle family" and didn't specify whether Katie Fogle also endorsed it.
Fogle is expected to plead guilty on a later date to one count each of travelling to engage in illicit sexual conduct with a minor and the distribution and receipt of child pornography.
As part of his plea deal, prosecutors said they would not seek a sentence of more than 12½ years in prison and Fogle agreed to push for a sentence of at least five years behind bars. He would also pay $1.4 million in restitution to 14 victims — $100,000 each — and register as a sex offender.