Widebody Orders Slow. Are Boeing and Airbus Doomed?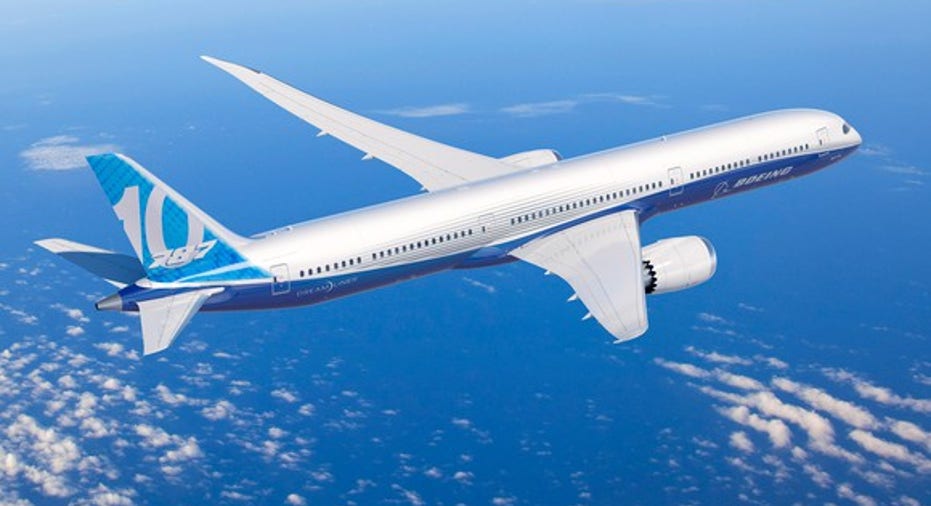 After a boom in orders as fuel prices skyrocketed a few years ago, demand for the twin-aisle aircraft that typically ply long-haul international routes has subsided recently. For Boeing and Airbus , many of these widebody models are key cash flow and profit drivers.
Since the beginning of 2015, widebody aircraft orders haven't kept pace with deliveries. This has some analysts predicting that Boeing and Airbus will need to cut widebody production in the coming years -- or at least cancel planned output increases.
Widebody orders fall below deliveries
In 2015, widebody aircraft orders trailed delivery totals at both Airbus and Boeing. For Airbus, the gap was fairly modest. It delivered 144 widebodies: 103 A330s, 14 A350s, and 27 A380s. Meanwhile, it received orders (net of cancellations) for 135 widebodies, nearly all A330s.
The A330 family accounted for nearly all of Airbus' widebody orders in 2015. Image source: Airbus.
At Boeing, the gap between widebody orders and production was even greater. Boeing received 180 widebody orders last year, with strong contributions from the 767, 777, and 787 families. However, while Boeing's widebody order total exceeded that of Airbus, it still fell well short of output. Boeing delivered 267 widebodies in 2015-- mainly 777s and 787s.
Thus far in 2016, widebody orders have slowed even further. Through the end of May, Airbus had booked 56 firm orders for widebodies, putting it slightly behind last year's pace. However, deliveries have lagged even further, due to lower A330 production and component shortages for the A350. Airbus delivered only 42 widebodies to customers in the first five months of 2016.
By contrast, widebody output has remained robust at Boeing, with 98 delivered through the end of May. Yet as of June 21, Boeing had secured just 36 net firm orders for widebodies this year.
Airbus and Boeing plan for production growth
In spite of the falling order totals, Airbus plans to ramp up A350 output to 10 per month by the end of 2018. For comparison, it only delivered 14 A350s in all of 2015. Airbus did cut A330 production this year, but it plans to start raising output again in 2017.
As for Boeing, it recently increased 787 production from 10 per month to 12 per month and hopes to produce 14 a month by the end of the decade. On the flip side, Boeing will reduce 777 production from 8.3 per month to 7 per month next year, but it probably hopes to return to producing 8.3 a month after the 777X enters service in 2020. (The 767 and 747 are lower-volume models.)
Boeing hopes to increase 787 production again in the next few years. Image source: Boeing.
Boeing CEO Dennis Muilenberg has been vocal about his belief that production increases are justified by rising air travel across the globe. Yet even he has admitted that widebody demand is lackluster right now. Not surprisingly, many analysts are worried that the planned production increases at Boeing (and to a lesser extent, Airbus) are unrealistic.
It's not as bad as it seems
There are a few main reasons why airlines are not ordering as many widebodies now as they did a few years ago. First, airlines already have huge order backlogs with Boeing and Airbus due to the jet-buying spree of a few years ago. Second, the sharp drop in jet fuel prices over the past two years makes it sensible to keep older, less fuel-efficient jets a little longer. Third, economic weakness in countries like Brazil and Russia is hurting travel demand there.
Nevertheless, widebody demand isn't nearly as bad as it appears from the raw 2016 order totals. First, some orders have been announced but not yet finalized. Iran Air is working to finalize orders for a total of 107 widebodies: 73 from Airbus and 34 from Boeing. These orders still face significant political and financing hurdles, but at least some are likely to go through.
Additionally, several airlines are known to be in the final stages of deciding between ordering the 787 and A350. This includes Virgin Atlantic, Emirates, and Oman Air. A handful of other Middle Eastern airlines have also expressed interest in ordering more widebodies this year.
Boeing and Airbus are likely to announce some major orders next month during the Farnborough Air Show, the largest air show of 2016. The two manufacturers also typically firm up a host of orders during the last month or so of the year.
Longer-term, airlines that are keeping older widebodies flying right now will eventually need to order replacements. The top three U.S. airlines alone will need to order hundreds of 787s or A350s in the next decade or so.
With widebody orders slowing, it's a good idea for investors to keep an eye on order trends at Boeing and Airbus. But both aircraft manufacturers have long backlogs for their signature models (the 787 and A350) that insulate them from demand fluctuations. Furthermore, demand isn't as weak as the low year-to-date firm order total might suggest. Analysts' doom-and-gloom prognostications appear to be a big overreaction to a moderate slowdown in demand.
The article Widebody Orders Slow. Are Boeing and Airbus Doomed? originally appeared on Fool.com.
Adam Levine-Weinberg owns shares of Boeing. The Motley Fool has no position in any of the stocks mentioned. Try any of our Foolish newsletter services free for 30 days. We Fools may not all hold the same opinions, but we all believe that considering a diverse range of insights makes us better investors. The Motley Fool has a disclosure policy.
Copyright 1995 - 2016 The Motley Fool, LLC. All rights reserved. The Motley Fool has a disclosure policy.