Why Zoe's Kitchen, Commercial Metals, and Weight Watchers International Slumped Today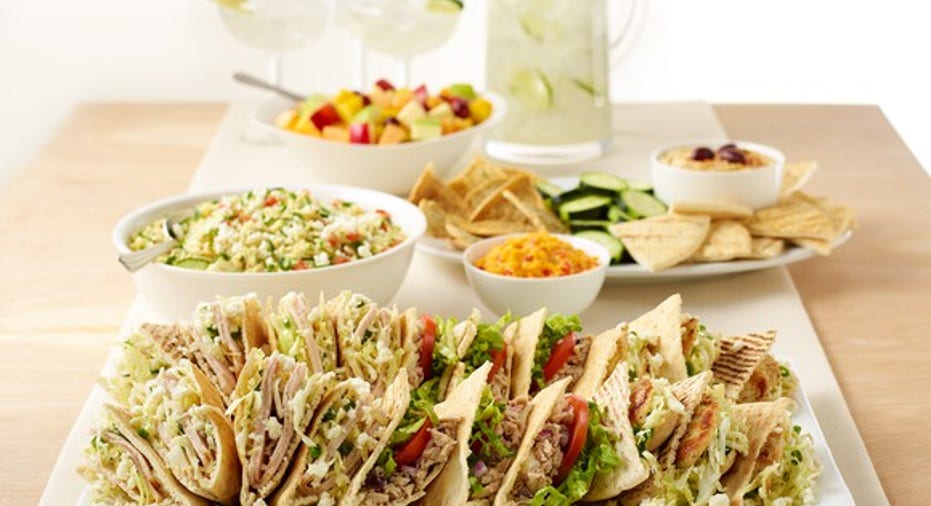 Monday was a mixed day for the stock market, but most investors were disappointed at losses in the Dow and S&P 500 that took them further away from record highs. Strength in the large-cap tech sector helped push the Nasdaq Composite higher, but substantial declines in the energy sector counterbalanced tech's gains. In addition, some individual stocks fell sharply, and Zoe's Kitchen (NYSE: ZOES), Commercial Metals (NYSE: CMC), and Weight Watchers International (NYSE: WTW) were among the worst performers on the day. Below, we'll look more closely at these stocks to tell you why they did so well.
Image source: Zoe's Kitchen.
Zoe's cools off
Zoe's Kitchen fell 8% on a poor day for the entire fast-casual industry. Many restaurant stocks have seen extremely strong performance since the election, and market participants have generally attributed the industry's gains to the prospects for faster economic growth across a wider swath of the American consumer base. Zoe's in particular had seen its stock climb almost 20% over the two-month period since early November. Today, those following the space instead focused on the potential negatives for the restaurant industry, including the impact that higher prices at the pump and rising mortgage rates could have on discretionary spending and the financial ability for consumers to eat out. It's uncertain to what extent Zoe's in particular will be sensitive to macroeconomic fluctuations, but in a downdraft among many of its peers, the stock gave up some of its recent gains.
Commercial Metals falls short of hopes
Commercial Metals dropped 8% after releasing its fiscal first-quarter financial results. The maker of steel and other metal products reported sizable declines in revenue and net income, with lower selling prices for its products offsetting flat to slightly higher shipment volumes. CEO Joe Alvarado pointed to margin compression as negative for the company, but he also believes that rising levels of bidding activity could point to better results for the rest of the fiscal year. Nevertheless, given that the second quarter is historically a slower period for Commercial Metals because of normal seasonal downturns in construction activity, investors could have to wait until the weather gets warmer before they can verify whether the company will see its anticipated recovery in the second half of the fiscal year.
Weight Watchers gives back ground
Finally, Weight Watchers International declined 6%. The weight-loss specialist had seen sizable gains last Wednesday, spurred largely by the latest promotional efforts from investor and celebrity Oprah Winfrey. Yet like many New Year's resolutions, the staying power of the stock's advance didn't last, and today's drop marked the third straight day of downward moves of 5% or more that in total have taken the stock back below where it began 2017. Despite the momentary positive impact of Winfrey's contributions to the company, Weight Watchers will have to see longer-lasting fundamental change in its financials to justify share-price gains that will stick for the long haul.
10 stocks we like better than Zoe's Kitchen When investing geniuses David and Tom Gardner have a stock tip, it can pay to listen. After all, the newsletter they have run for over a decade, Motley Fool Stock Advisor, has tripled the market.*
David and Tom just revealed what they believe are the 10 best stocks for investors to buy right now... and Zoe's Kitchen wasn't one of them! That's right -- they think these 10 stocks are even better buys.
Click here to learn about these picks!
*Stock Advisor returns as of January 4, 2017
Dan Caplinger has no position in any stocks mentioned. The Motley Fool owns shares of and recommends Zoe's Kitchen. The Motley Fool has a disclosure policy.