Why Zillow Group, Proofpoint, and Accenture Slumped Today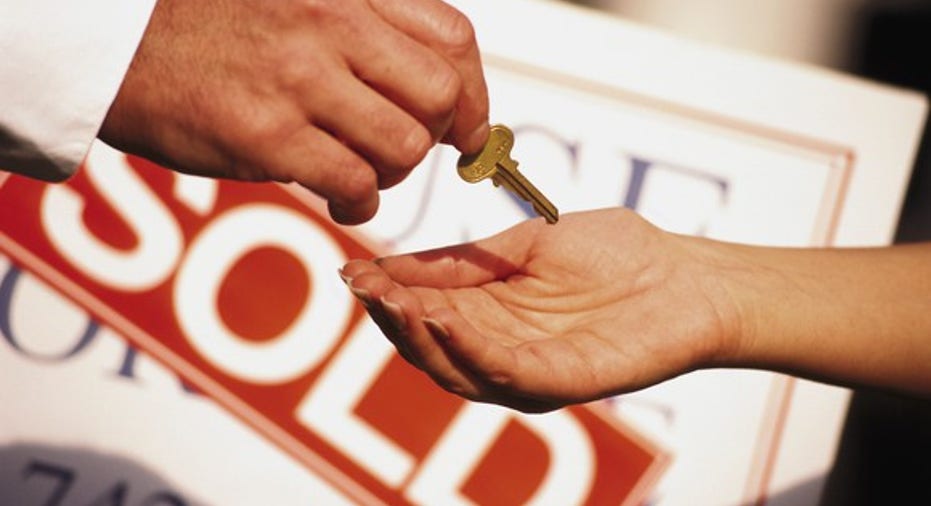 The stock market was mostly flat today ahead of a key House vote on the passage of the Republicans' healthcare bill, which was delayed until Friday after GOP lawmakers failed to gather the necessary support. TheDow Jones Industrial Averagelost just 5 points, or 0.02%, while other broader market indexes saw similar small declines. But several individual stocks saw much more severe drops, including Zillow Group (NASDAQ: Z) (NASDAQ: ZG), Proofpoint (NASDAQ: PFPT), and Accenture (NYSE: ACN). Read on to see what drove these unusual moves.
Did Zillow break the law?
Shares of online real estate platform company Zillow Group fell 5% after real estate news site Inman highlighted(may require subscription) the possibility that Zillow's mortgages business may have violated mortgage regulations. More specifically, Inman notes that Zillow recently changed the language around lender ads in its co-marketing program, potentially in response to reported Consumer Financial Protection Bureau (CFPB) inquiries to loan officers regarding whether they were buying Zillow leads.
Image source: Getty Images.
To be fair, Inman also notes that the CFPB "has not issued any guidance in regards to whether participating in Zillow's lender co-marketing program violates [The Real Estate Settlement Procedures Act (RESPA)]." But even if it hasn't, the resulting uncertainty could stem incremental revenue growth provided by Zillow's budding mortgages segment, where revenue climbed 41% year over year last quarter, to $16.5 million.
A note of caution on Proofpoint
Shares of enterprise security software company Proofpoint dropped nearly 7% after Goldman Sachs analyst Gabriela Borges downgraded the stock to sell from neutral. Borges also reduced her per-share price target on Prooft point to $69 from $77. Proofpoint stock closed today at $73.79 per share.
"While we continue to view the company as a best-in-class asset with improving free cash flow," Borges explained, "we believe risk/reward for the stock is skewed negative."
To be sure, shares of Proofpoint are still up nearly 39% over the past year as of this writing following what Borges describes as a "perfect storm" of tailwinds.Revenue in 2016 climbed an impressive 41% year over year, to $265.4 million, while adjusted net income arrived at $16.9 million, or $0.37 per share, swinging from an adjusted net loss of $6.1 million, or $0.15 per share in 2015. But with shares of Proofpoint trading at 80 times this year's expected earnings even after the drop, it's hard to blame Goldman Sachs for taking a step back today.
Accenture's earnings miss
Finally, Accenture stock declined 4.5% today afterthe global management consulting and professional services company followed a mixed quarterly report with disappointing forward guidance.
More specifically for Accenture's fiscal second quarter ended Feb. 28, 2017, revenue (before reimbursements) grew 4.7% year over year, to $8.32 billion, and translated to net income of $876.7 million, or $1.33 per diluted share. Analysts, on average, were expecting earnings of just $1.30 per share on slightly higher revenue of $8.34 billion.
Accenture CEO Pierre Nanterme called it a "strong performance." He further noted growth was broad-based, giving credit to "high-growth areas such as digital, cloud and security services -- which now account for more than 45% of total revenues -- as well as our increasingly innovation-led approach to creating cutting-edge solutions for clients."
Looking forward, Accenture now expects full fiscal-year revenue growth to be in the range of 6% to 8% at constant currency, an increase on the bottom end from its previous guidance of 5% to 8% growth. On the bottom line, Accenture also anticipates full-year adjusted earnings per share of $5.70 to $5.87, an increase on the bottom end from its previous range of $5.64 to $5.87. However, Wall Street was anticipating adjusted earnings near the high end of Accenture's new earnings guidance range.
In the end, that's not to say Accenture's results were terrible. But given its top- and bottom-line guidance shortfalls -- at least relative to investors' expectations -- it's no surprise to see shares falling today.
Offer from The Motley Fool: The 10 best stocks to buy nowMotley Fool co-founders Tom and David Gardner have spent more than a decade beating the market. In fact, the newsletter they run, Motley Fool Stock Advisor, has tripled the S&P 500!*
Tom and David just revealed their ten top stock picks for investors to buy right now.
Click here to get access to the full list!
*Stock Advisor returns as of 1/30/2017.
Steve Symington has no position in any stocks mentioned. The Motley Fool owns shares of and recommends Zillow Group (A shares) and Zillow Group (C shares). The Motley Fool recommends Accenture. The Motley Fool has a disclosure policy.