Why Zillow Group, Inc. Stock Popped Today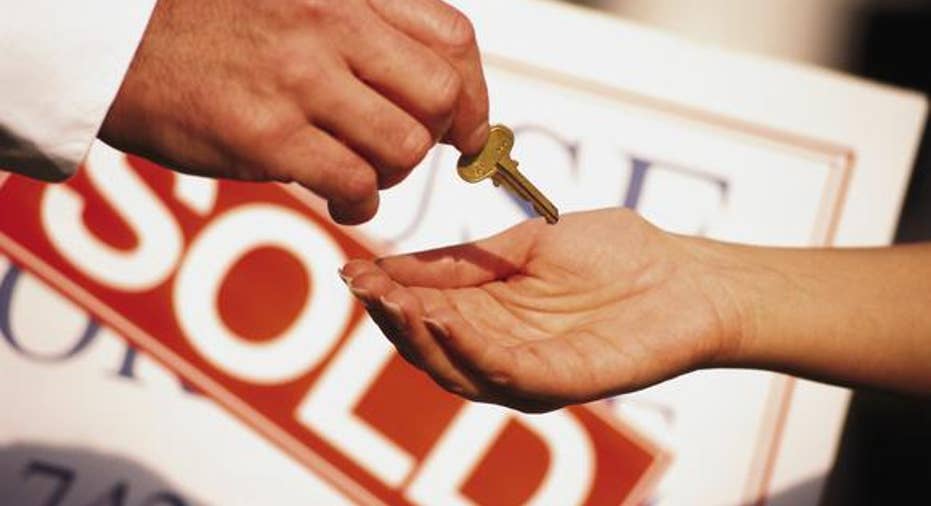 What:Shares ofZillow Group jumped as much as 18.6% early Wednesday, and traded up 12.8% as of 1:00 p.m. ET after the online real estate specialist announced better-than-expected first-quarter 2016 results.
So what:Quarterly revenue rose 25% on a pro forma basis, to $186 million, exceeding Zillow's guidance for revenue in the range of $174 million to $179 million. That was driven by a 23% increase in marketplace sales, to $169 million, which itself includes 34% growth in real estate revenue, to $152.5 million, and a 65% increase in mortgages revenue, to $16.5 million. Display revenue fell 34% year over year, to $17 million -- also above Zillow's guidance for display revenue of $13 million to $14 million -- an expected decline due to Zillow's conscious decision to underinvest in display ads to both improve user experience and focus more on its larger marketplace growth opportunity.
Adjusted EBITDA fell to $1.9 million from $24.5 million in the same year-ago period, but also still fell within Zillow's guidance for $1 million to $6 million. And on the botton line, Zillow's adjusted net loss came in at $22.8 million, or $0.13 per share. Recall last quarter, Zillow CEO Spencer Rascoff reminded investors, "These are still early days and we're choosing to forego near-term profitability to invest in our long-term growth."
This time, Rascoff elaborated:
More specifically, Zillow served 166 million unique users in March, up 22% year over year. Average monthly unique users were over 156 million for the full quarter.
Now what:For the current quarter, Zillow expects revenue of $203 million to $208 million and adjusted EBITDA of $15 million to $20 million. Analysts, on average, were predicting an adjusted loss of $0.03 per share on significantly lower revenue of $185.3 million.
For the full-year 2016, Zillow expects revenue of $825 million to $835 million -- an increase from its previous guidance range of $805 million to $815 million -- and reiterated its guidance for adjusted EBITDA of $115 million to $125 million. Here again, Wall Street was less optimistic on the top line, with consensus estimates calling for 2016 revenue of $794.3 million.
In the end, it's evident Zillow's efforts to accelerate revenue growth and take market share are bearing fruit. For investors willing to pick up shares in these early stages of the company's growth, I think today's pop is only the beginning.
The article Why Zillow Group, Inc. Stock Popped Today originally appeared on Fool.com.
Steve Symington has no position in any stocks mentioned. The Motley Fool owns shares of and recommends Zillow Group (A shares) and Zillow Group (C shares). Try any of our Foolish newsletter services free for 30 days. We Fools may not all hold the same opinions, but we all believe that considering a diverse range of insights makes us better investors. The Motley Fool has a disclosure policy.
Copyright 1995 - 2016 The Motley Fool, LLC. All rights reserved. The Motley Fool has a disclosure policy.