Why Zillow Group, Inc. Stock Popped 42.3% in 2016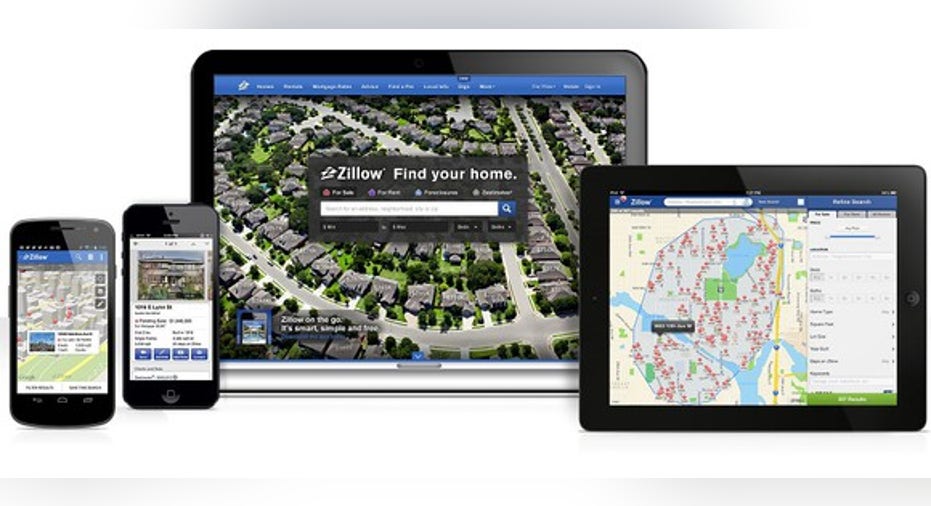 Image source: Zillow Group, Inc.
What happened
Shares ofZillow Group Inc.(NASDAQ: Z)(NASDAQ: ZG)climbed 42.3% in 2016,according to data provided byS&P Global Market Intelligence, after the online real estate specialist's quarterly results repeatedly exceeded Wall Street's expectations.
So what
To be sure, shares began to climb in February following a solid fourth-quarter 2015 report. But worries remained as the company warned a costly, years-long trade secrets lawsuit brought by competitor Move Inc. was pulling valuable cash aside.
"Absent this lawsuit," explained Zillow Group CFO Kathleen Philips at the time, "these financial resources could otherwise be used to support innovation and growth, or margin expansion."
Incidentally, Zillow stock's rise only continued to pick up steam after its stellar first-quarter 2016 results in May, followed by the surprisingly inexpensive settlementof that lawsuit in early June.
More specifically on the latter, all parties agreed to dismiss their claims and counterclaims with prejudice, with neither side admitting liability, wrongdoing, or responsibility. And though Zillow also agreed to pay the plaintiffs $130 million in connection with the settlement, that sum paled in comparison to the $500 million some industry analysts had worried Zillow might incur even if it were able to avoid a negative ruling.
Now what
Most recently in November, Zillow shares rallied again after the company unveiled yet another strong quarter in which revenue climbed 35% year over year, to $224.6 million, well above the company's guidance for $217 million to $220 million. That translated to 102% growth in adjusted earnings before interest, taxes, depreciation, and amortization (EBITDA), to $59.5 million (also above guidance for $48 million to $53 million), and adjusted net income of $32.9 million, or $0.18 per share (above analysts' estimates for $0.13 per share.
Underlying those headline numbers were more than 164 million average monthly unique visitors to Zillow's five consumer-facing brands (Zillow, Trulia, HotPads, Naked Apartments, and Streeteasy), up 16% year over year. As a result, Zillow's core marketplace segment enjoyed 45% revenue growth, to $206.9 million, including 33% growth in premier agent revenue, to $158.3 million. Meanwhile, revenue from other real estate sources like agent services, StreetEasy, Naked Apartments, rentals, and e-signing service dotloop nearly tripled, to $28.8 million. And Zillow's mortgages business revenue grew 57%, to $19.8 million.
Even taken together on a full-year basis, Zillow's revenue streams are a far cry from the roughly $12 billion that real estate agents spend annually advertising their listings -- giving the company an already enormous runway for growth. As it stands, however, investors will need to wait until next month for more color on whether Zillow was able to sustain its momentum through its latest quarter. But if Zillow continues its habit of over-delivering, I suspect Zillow Group stock will inevitably follow suit.
10 stocks we like better than Zillow Group When investing geniuses David and Tom Gardner have a stock tip, it can pay to listen. After all, the newsletter they have run for over a decade, Motley Fool Stock Advisor, has tripled the market.*
David and Tom just revealed what they believe are the 10 best stocks for investors to buy right now... and Zillow Group wasn't one of them! That's right -- they think these 10 stocks are even better buys.
Click here to learn about these picks!
*Stock Advisor returns as of January 4, 2017
Steve Symington has no position in any stocks mentioned. The Motley Fool owns shares of and recommends Zillow Group (A shares) and Zillow Group (C shares). The Motley Fool has a disclosure policy.