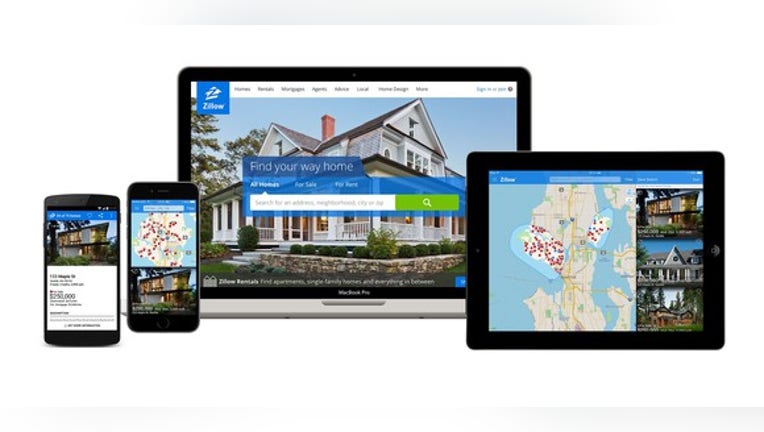 What happened
Shares of Zillow Group Inc. (NASDAQ: Z)(NASDAQ: ZG)climbed 13.8% in the month of April,according to data provided byS&P Global Market Intelligence, ahead of the online real estate specialist's impending first-quarter 2017 report.
So what
Apart from the addition of several new multiple listing service (MLS) partners throughout the month -- which helped increase Zillow's coverage of active listings in the U.S. to 95% -- there was no earth-shattering news to spur last month's steady, sustained rise. But it's also worth noting that Zillow stock slumped in March amid reports that its mortgage business may have violated mortgage regulations -- something that at least one of my fellow Fools has alreadyargued is unlikely.
IMAGE SOURCE: ZILLOW GROUP, INC.
On a more positive note, Zillow was the recipient of an encouraging update from the Baron Opportunity Fund last month. More specifically, Baron VP Ashim Mehra noted that Zillow stock dropped after its 2017 profit outlook in February missed expectations "due to strategic investments and what we believe are conservative expectations for the revenue impact of several recently launched new products."
"We believe these products will meaningfully drive Zillow's revenue capture of real estate advertising and will increase in their impact as we move through 2017," Mehra elaborated per GuruFocus. "As the leader in a highly fragmented market, we think Zillow remains well positioned to continue to grow its market share."
Now what
Those of you who follow my musings here at The Motley Fool know I agree with that sentiment, and I stated as much shortly after Zillow's solid fiscal fourth-quarter 2016 report in February.
Of course, whether Zillow Group sustains its recent rise remains to be seen, and will likely depend on what it saysin its second-quarter earnings announcement this Thursday, May 4, 2017. But given Zillow's impressive end to 2016, its habit of under promising and over delivering, and in light of Baron's words of validation, I won't be the least bit surprised if investors are treated to another great report later this week.
10 stocks we like better than Zillow Group (A shares)When investing geniuses David and Tom Gardner have a stock tip, it can pay to listen. After all, the newsletter they have run for over a decade, Motley Fool Stock Advisor, has tripled the market.*
David and Tom just revealed what they believe are the 10 best stocks for investors to buy right now... and Zillow Group (A shares) wasn't one of them! That's right -- they think these 10 stocks are even better buys.
Click here to learn about these picks!
*Stock Advisor returns as of May 1, 2017
Steve Symington has no position in any stocks mentioned. The Motley Fool owns shares of and recommends Zillow Group (A shares) and Zillow Group (C shares). The Motley Fool has a disclosure policy.