Why Zafgen, Powell Industries, and Isle of Capri Casinos Slumped Today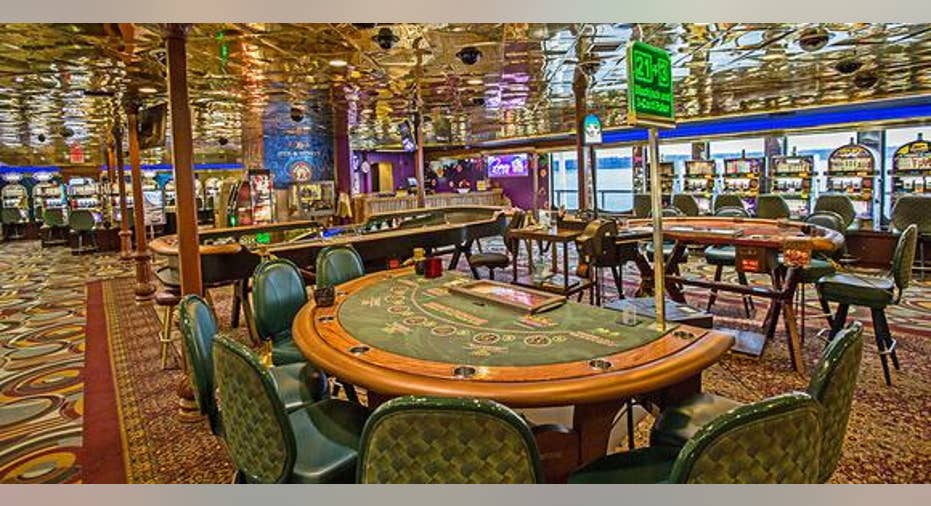 Gaming company Isle of Capri lost ground Wednesday. Image: Isle of Capri Casinos.
The stock market wasn't able to keep its upward momentum Wednesday, as comments from Fed chair Janet Yellen suggested that higher interest rates would likely come in the near future. Investors were also concerned about crude oil, which traded below $40 per barrel during the session. Yet the roughly 1% drop in the major market indexes was small compared to the losses that Zafgen , Powell Industries , and Isle of Capri Casinos posted.
Zafgen plunged more than 60% after the biopharmaceutical company reported that a patient in its Phase 3 trial of obesity drug candidate beloranib had died. The company's release said that the patient had been diagnosed with bilateral pulmonary emboli.
Zafgen expects results from another portion of its current clinical trial in the first quarter of next year, but the patient is the second in the study to die during treatment. Although the biopharma company still hopes that beloranib will prove successful in treating an obesity-linked genetic disorder called Prader Willi syndrome, investors are worried that discussions with the FDA to determine what steps it will take next with its drug program could result in a slowdown for Zafgen's lead pipeline candidate.
Powell Industries dropped 18% after reporting its fiscal fourth-quarter results Tuesday night. The maker of engineered solutions for electricity management and distribution said that revenue inched lower, to $162.3 million for the quarter. Although net income more than doubled from year-ago levels, adjusted earnings of $0.45 per share fell short of investor expectations.
CEO Michael Lucas noted that, although the company saw several large projects move through its pipeline, the company is still seeing weakness in bookings. Reduced spending on capital projects in the energy market has weighed on Powell's future prospects, and with future capital spending trends remaining uncertain, the company doesn't expect much improvement in the oil and gas industry over the next year. Guidance for fiscal 2016 for adjusted earnings of $0.65 to $1.05 per share reflected that sluggish outlook, and investors weren't comfortable with the idea that Powell could end up spending more on anticipated restructuring costs.
Finally, Isle of Capri Casinos declined 15%. The company reported its fiscal second-quarter results Wednesday morning, and although Isle of Capri's adjusted earnings per share nearly quadrupled, to $0.19, revenue rose by less than 1% from the year-ago quarter.
CEO Virginia McDowell said that the casino company chose to reduce its promotional allowances in an effort to focus its marketing efforts toward its more-profitable customer base, and that contributed to weaker overall revenues. Given that the stock has more than doubled since 2015 began, Isle of Capri had built up high expectations among investors, and even a fairly solid quarter wasn't enough to satisfy those looking for clearer signs of faster growth ahead.
The article Why Zafgen, Powell Industries, and Isle of Capri Casinos Slumped Today originally appeared on Fool.com.
Dan Caplinger has no position in any stocks mentioned. The Motley Fool has no position in any of the stocks mentioned. Try any of our Foolish newsletter services free for 30 days. We Fools may not all hold the same opinions, but we all believe that considering a diverse range of insights makes us better investors. The Motley Fool has a disclosure policy.
Copyright 1995 - 2015 The Motley Fool, LLC. All rights reserved. The Motley Fool has a disclosure policy.