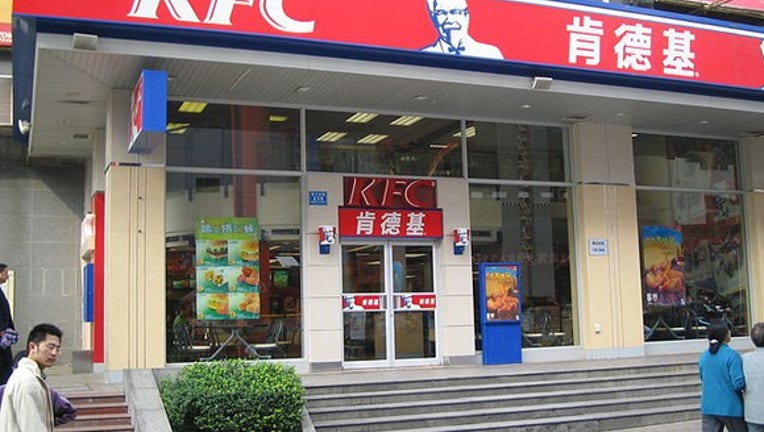 What happened
Shares ofYum China Holdings Inc.(NYSE: YUMC) rose 25.4% in the month of April,according to data provided byS&P Global Market Intelligence, after the fast-food specialist delivered better-than-expected first-quarter 2017 results.
So what
Yum China stock popped more than 9% the day after that report. In it, Yum China confirmed that quarterly revenue declined 1.5% year over year to $1.284 billion -- above the $1.27 billion investors were expecting -- and would have risen 4% if it weren't for foreign currency translation. Same-store sales climbed 1% during the quarter, including growth of 1% at KFC and 2% at Pizza Hut Casual dining. On the bottom line, net income climbed 21% year over year, to $175 million, and earnings per diluted share jumped 12%, to $0.44, which was also well above estimates for $0.38 per share.
IMAGE SOURCE: YUM! CHINA HOLDINGS
CEO Mickey Pant said this about the quarter:
Now what
Yum China opened 133 new restaurants during the quarter, leaving it with more than 7,600 locations in China (as of the end of February) and on track to meet its goal of opening a total of 550 to 600 new restaurants for all of 2017. In addition, the company reiterated its target of achieving double-digit percentage growth in operating profit (excluding foreign exchange) for the year.
In the end, this was a strong report from Yum China as it steadily expands its presence in world's most populous country. Considering shares were up only slightly year to date in the days leading up its report, it was no surprise to see the market bidding up Yum China stock last month in response.
10 stocks we like better than Yum China Holdings, Inc.When investing geniuses David and Tom Gardner have a stock tip, it can pay to listen. After all, the newsletter they have run for over a decade, Motley Fool Stock Advisor, has tripled the market.*
David and Tom just revealed what they believe are the 10 best stocks for investors to buy right now... and Yum China Holdings, Inc. wasn't one of them! That's right -- they think these 10 stocks are even better buys.
Click here to learn about these picks!
*Stock Advisor returns as of May 1, 2017
Steve Symington has no position in any stocks mentioned. The Motley Fool has no position in any of the stocks mentioned. The Motley Fool has a disclosure policy.