Why YRC Worldwide Inc's Shares Crashed Today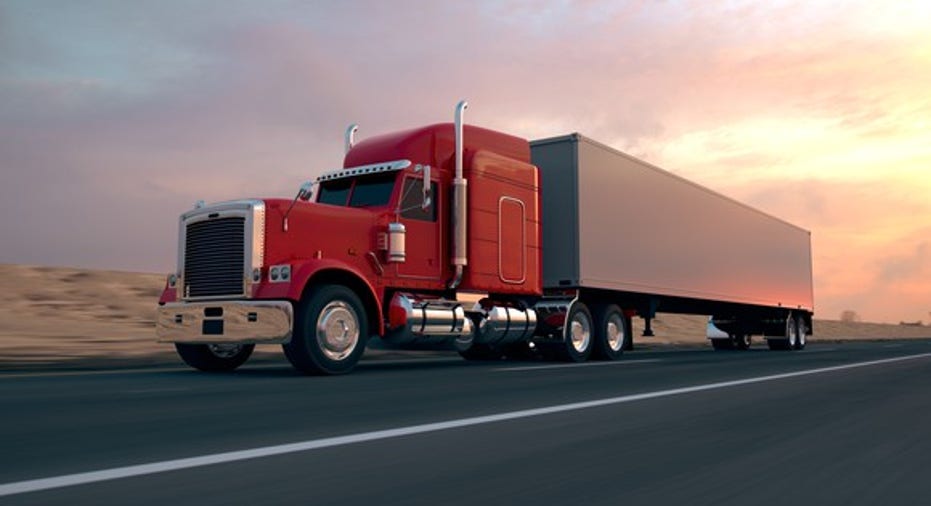 What happened
Shares of shipping company YRC Worldwide Inc (NASDAQ: YRCW) plunged as much as 19% in trading Tuesday after reporting fourth-quarter earnings. At 3:00 p.m. EST, shares were still down 14.7% on the day.
So what
Revenue rose slightly, to $1.15 billion, but the company reported a net loss of $75.3 million, or $0.23 per share, before comprehensive income. Results included a non-union pension settlement charge of $28.7 million, which made the loss larger than it would have been otherwise. Operating income actually swung from a loss of $15.3 million a year ago to a profit of $14.9 million, so there were some signs of improvement.
Image source: Getty Images.
What hit results was an "other comprehensive loss" of $67.8 million versus a gain of $69.6 million a year ago. The loss didn't overshadow the loss of $7.5 million from regular operations, but it didn't help, either.
Now what
YRC Worldwide seems to be at best treading water and at worst, drowning, as shipping prices decline in its end markets. Given the trajectory of earnings, I don't see a lot of reason to be bullish on the stock today.
Until volume or prices pick up, YRC Worldwide will be under a lot of pressure financially. With $980.3 million in long-term debt, I don't think the upside for the stock is worth the risk.
10 stocks we like better than YRC WorldwideWhen investing geniuses David and Tom Gardner have a stock tip, it can pay to listen. After all, the newsletter they have run for over a decade, Motley Fool Stock Advisor, has tripled the market.*
David and Tom just revealed what they believe are the 10 best stocks for investors to buy right now... and YRC Worldwide wasn't one of them! That's right -- they think these 10 stocks are even better buys.
Click here to learn about these picks!
*Stock Advisor returns as of February 6, 2017
Travis Hoium has no position in any stocks mentioned. The Motley Fool has no position in any of the stocks mentioned. The Motley Fool has a disclosure policy.