Why You're Smart to Buy Jazz Pharmaceuticals plc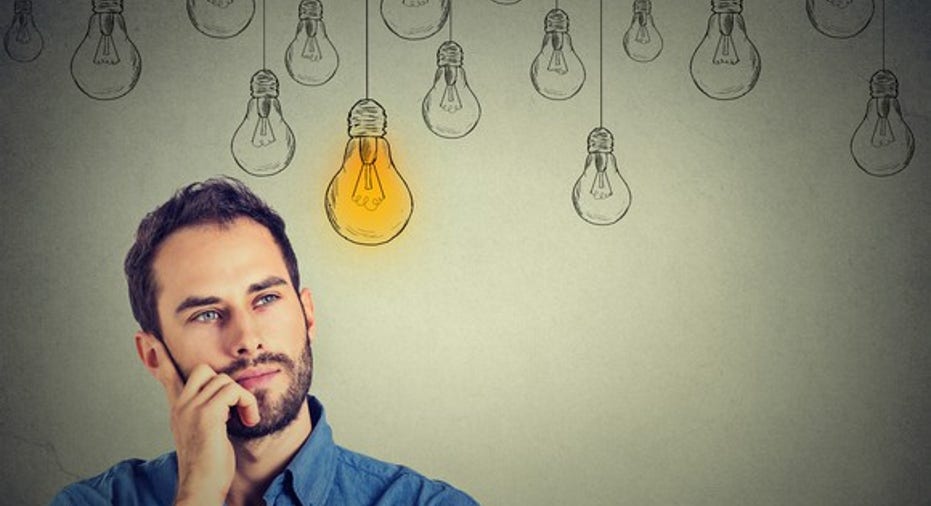 If you bought shares of Jazz Pharmaceuticals plc (NASDAQ: JAZZ) at the beginning of the year, you made a smart decision. The company's stock is up more than 30% so far in 2017.
Back in December, I highlighted Jazz Pharmaceuticals as a top healthcare stock that many investors were overlooking. While Jazz might not be quite as overlooked now with its great start this year, I don't think it's too late to jump on board. Here's why you'd still be smart to buy Jazz Pharmaceuticals stock.
Image source: Getty Images.
Good news begets good news
Jazz recently announced positive results from two late-stage clinical studies of experimental sleep disorder drugJZP-110. In both studies, JZP-110 demonstratedsignificant improvement in helping patients withexcessive sleepiness associated with obstructive sleep apnea (OSA) stay awake.
The drugmaker's share price jumped more than 5% on the announcement. I think the stock could go even higher, because I expect good news to beget more good news.
There's another late-stage study underway evaluating JZP-110 in treating patients withexcessive sleepiness associated with narcolepsy. Based on the results from the first two studies for patients with OSA, I'd be willing to bet that Jazz will be announcing more positive findings in the second quarter of this year.
It's still dirt cheap
Despite the nice appreciation over the past few months, Jazz stock remains dirt cheap. The drugmaker's shares currently trade at less than 11 times expected earnings. Factoring in Jazz's growth prospects makes its valuation look even more attractive.
The consensus among Wall Street analysts is that Jazz Pharmaceuticals will be able to grow earnings at an average annual rate of almost 18% over the next five years. That doesn't seem to be a far-fetched projection, in my view.
Sales for Jazz's primary product, sleep disorder drug Xyrem, continue to grow at a solid rate. The company is also seeing tremendous sales growth forDefitelio, which treatshepatic veno-occlusive disease (VOD), a condition where small veins in the liver are obstructed.
But a bigger reason for optimism about Jazz's growth prospects stems from the potential for JZP-110. Jazz plans to submit for U.S. regulatory approval for the drug later this year. Some analysts think JZP-110 could generate peak annual sales between $400 million and $500 million.
Another pipeline candidate could also drive Jazz's earnings higher. The company hopes to receive regulatory approval in the U.S. and in Europe for Vyxeos in 2018. Theacute myeloid leukemia (AML) drug could reach peak annual sales of up to $400 million in the U.S. alone if approved.
Don't rule out a buyout
While buying a stock just because it might be an acquisition target isn't a good idea, I wouldn't rule out the possibility that Jazz could be bought out at a nice premium to its current price. Jazz's combination of growth prospects and its low price could be tempting to larger companies.
Who might be a potential suitor for Jazz? There are several possibilities. One that immediately comes to mind is Amgen (NASDAQ: AMGN). The big biotech knows the blood cancer market well. Vyxeos could especially fit well into Amgen's lineup.
Jazz's sleep disorder drugs aren't as great of a fit for Amgen. However, there's no reason to think that Amgen wouldn't be able to assimilate a new therapeutic category into its business without too much difficulty.
Perhaps the biggest reason why Amgen might be interested in Jazz is to spur growth. Wall Street analysts expect the big biotech's earnings growth over the next several years to be considerably lower than in the past as Amgen faces competition from biosimilars.
Amgen shouldn't have any problems funding a potential acquisition of Jazz. The company has a huge cash stockpile of $38 billion (including cash, cash equivalents, and marketable securities).
One wrinkle
There is one wrinkle with buying Jazz stock right now: the threat of generic competition for Xyrem. In January, the U.S. Food and Drug Administration (FDA) approved ageneric version of Xyrem and tentatively approved two others.
Jazz holds 22 patents relating to Xyrem, the earliest of which expire in December 2019. The company is trying to protect its intellectual property rights and fend off generic competitors through the court system.
Xyrem could be replaced by another product in Jazz's pipeline, though, regardless of what happens with the legal process. Jazz expects to submit for approval of JZP-507, which has demonstrated bioequivalence with Xyrem but with 50% less sodium content, early next year.
10 stocks we like better than Jazz PharmaceuticalsWhen investing geniuses David and Tom Gardner have a stock tip, it can pay to listen. After all, the newsletter they have run for over a decade, Motley Fool Stock Advisor, has tripled the market.*
David and Tom just revealed what they believe are the 10 best stocks for investors to buy right now... and Jazz Pharmaceuticals wasn't one of them! That's right -- they think these 10 stocks are even better buys.
Click here to learn about these picks!
*Stock Advisor returns as of February 6, 2017
Keith Speights has no position in any stocks mentioned. The Motley Fool has no position in any of the stocks mentioned. The Motley Fool has a disclosure policy.