Why You Shouldn't Buy This High Yield Energy Stock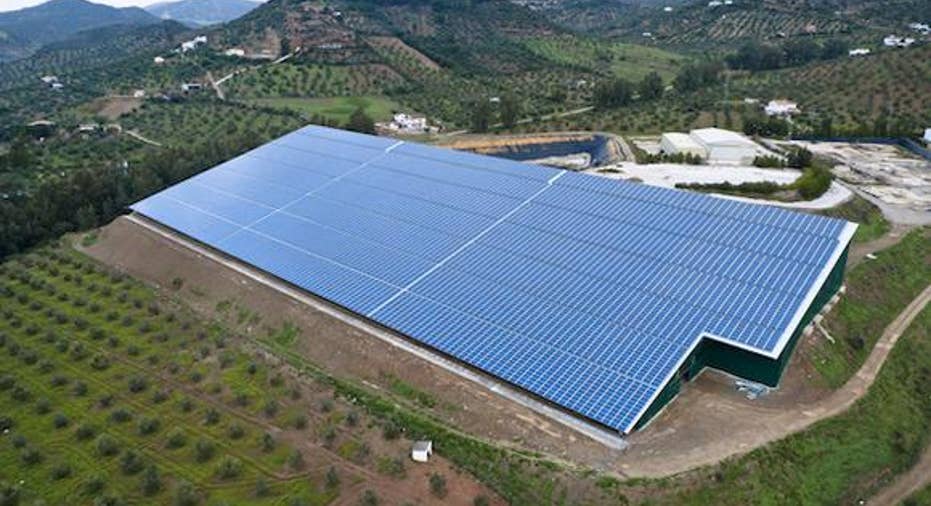 Image source: SunEdison.
At first glance, TerraForm Global Inc looks about as safe an energy stock as you can get. It owns renewable energy projects with long-term contracts to sell energy to utilities, and pays the resulting cash flows to investors in the form of a dividend. And with that dividend yield currently around 35%, the payout looks mighty attractive.
But TerraForm Global's story isn't as simple as that. It's fate will be, in all likelihood, tied to SunEdison Inc (NYSE: SUNE), the recently bankrupt developer that happens to be its sponsor. And that could end up being a problem long-term.
SunEdison could cause a major blowback Let's be honest, no one knows exactly what the fallout of SunEdison's bankruptcy will be on TerraForm Global. Bankruptcy is an unpredictable process, and since this is the first yieldco sponsor to go through it, there are a lot of unknowns. But investors should know about two big red flags.
The two quotes below come from anSEC filing TerraForm Global made on March 29, 2016 related to risks associated with SunEdison's potential bankruptcy. In relation to debt associated with some India projects, the company said:
So, there could be a cash crunch if debt is accelerated, although we don't know on what schedule or what the company's capacity is to cover the acceleration. Just as concerning would be changes to power purchase agreements for energy, which the filing covered here:
In other words, there could be material impacts to TerraForm Global's balance sheet and income statement because of the SunEdison bankruptcy. And that should trouble investors.
Image source: SunEdison.
$231 million wasted in India In November, TerraForm Global bought 425 MW of incomplete solar projects in India for $231 million in a deal that was puzzling, even at the time. Now, TerraForm Global is suing SunEdison for "breach of fiduciary duty, breach of contract and unjust enrichment" related to these projects. The suit asks for the $231 million to be restored, and other relief as well.
The problem is that SunEdison is now in bankruptcy, and doesn't just have $231 million laying around. Eventually, this could end up being a problem for TerraForm Power.
We don't know what we don't know TerraForm Global, because of the problems at SunEdison, hasn't filed a quarterly financial report since the end of the third quarter in 2015. It's been almost seven months since we've seen a financial report, and the company has only been public since July 31, 2015.
It's impossible to predict how the company is performing at present or what its balance sheet looks like without these financial documents. And that's one reason shares are now hovering around $3 per share, while the dividend yield has jumped to 35%.
The market has no confidence in the long-term viability of TerraForm Global in its current form, and neither should you.
The article Why You Shouldn't Buy This High Yield Energy Stock originally appeared on Fool.com.
Travis Hoium has no position in any stocks mentioned. The Motley Fool has no position in any of the stocks mentioned. Try any of our Foolish newsletter services free for 30 days. We Fools may not all hold the same opinions, but we all believe that considering a diverse range of insights makes us better investors. The Motley Fool has a disclosure policy.
Copyright 1995 - 2016 The Motley Fool, LLC. All rights reserved. The Motley Fool has a disclosure policy.