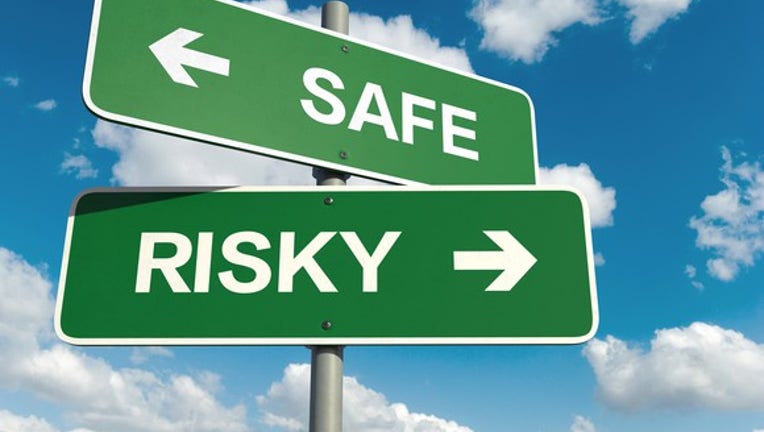 Merck & Co. (NYSE: MRK)undoubtedly deserves its place among the pantheon of top big pharma stocks with its nearly $40 billion in annual sales.However, the drugmaker has yet to put the so-called patent cliff in the rearview mirror, with top-selling medicinesRemicade, Cubicin, and Zetia all set to lose patent protection over the next year or so. With this looming headwind in mind,we asked two of our regular healthcare contributors why investorsshould buy -- or avoid -- this blue chip stock right now. Here's what they had to say.
Image source: Getty Images
Buy this big pharma stock for the dividend, stay for the long-term growth
George Budwell: Although Merck's top line is forecast to come in flat next year, there are several solid reasons to stay patient with this big pharma stock.Merck's Keytruda, after all, recently won a critical battle with Bristol-Myers Squibb's(NYSE: BMY)star immuno-oncology drug, Opdivo.
Digging into the details reveals that the FDA approved Keytruda on Oct. 24 as a first-line treatment for metastatic non-small-cell lung cancer (NSCLC) in patients with high PD-L1 expression. And, as an added bonus, the agency also expanded the drug's label in the second-line metastatic NSCLC setting to include patients whose tumors express PD-L1 at 1% with disease progression during or after platinum-containing chemotherapy.
As a reminder, the pivotal trial assessing competitor Opdivo'seffectiveness in the front-line setting for NSCLC missed the mark, paving the way for Keytruda to dominate this high-value indication going forward. Perhaps equally important, though, Keytruda is now expected to steal a significant chunk of the second-line setting away from Bristol's drug, as oncologists become more familiar with Keytruda due to its approval in the front-line arena, combined with its less restrictive labeling for this indication. Taken together, these two positive regulatory developments are expected to add around $2.5 billion to Keytruda's peak sales.
Looking ahead, Merck is attempting to push Keytruda into rarefied air in terms of commercial potential with over200 studies currently underway across more than 30 different tumor types. Keytruda's peak sales could reach an astronomical $15 billion within the next decade, making it one of the best-selling drugs of all time.
Beyond Keytruda, Merck sports a vast pipeline of immuno-oncology drugs that should widen its footprint in this ultrahigh-growth market. Now, of course, there will be clinical and regulatory setbacks along the way. But I'm willing to go out on a limb and say that Merck will be able to overcome these forthcoming patent headwinds to return to growth no later than 2018. Until then, investors can enjoy the drugmaker's healthy dividend yield of 3.13%.
Impending losses to offset
Cory Renauer: Merck & Co. may have a multibillion-dollar blockbuster on its hands, but I'm not sure Keytruda alone can offset losses to incomingcompetition for some of the company's best-selling products.
Data source: Merck & Co. financial statements. Table by author. Patents in U.S. Region, except Remicade.
Last February the company lost exclusivity for Remicade in the EU, where it has a license to sellJohnson & Johnson's popularanti-inflammatory injection. Merck's annual Remicade revenue peaked at $2.37 billion in 2014, but biosimilarcompetition is steadily eating into sales of the key product. Additional versions of Remicade have started a slow but steady race to the bottom.
In 2015 Merck shelled out $9.5 billion to acquire Cubist Pharmaceuticals for rights to Cubicin and other antibiotics. Unfortunately, its attempt to block generic competition in the courts didn't work out. In the U.S., sales of the antibiotic have already started falling, along with sales for its shingles vaccine, Zostavax.
Sales of Merck's big cholesterol buster, Zetia, are still on the rise, but will probably reverse course soon. The patent expires next April, and a previous legal settlement should allow India's Glenmark Pharmaceuticals to begin selling a generic version this December.
Diabetes drug Januvia isn't facing a loss of exclusivity, but growth of Merck's best-selling product has ground to a halt worldwideand started sliding in the U.S., based on year-to-date sales.I expect Januvia losses to accelerate as the aging DPP-4 drug loses ground toincreasingly popular GLP-1 agonists, such as Eli Lilly's Trulicity, and SLGT2 inhibitors like Invokana from Johnson & Johnson.
With products responsible for roughly 29% of total sales under threat, achieving growth in the years ahead won't be easy for Merck. At about 17 times forward earnings, Merck shares aren't terribly expensive, but I think you can find better bargains in the healthcare sector.
10 stocks we like better than Merck and Co. When investing geniuses David and Tom Gardner have a stock tip, it can pay to listen. After all, the newsletter they have run for over a decade, Motley Fool Stock Advisor, has tripled the market.*
David and Tom just revealed what they believe are the ten best stocks for investors to buy right now and Merck and Co. wasn't one of them! That's right -- they think these 10 stocks are even better buys.
Click here to learn about these picks!
*Stock Advisor returns as of November 7, 2016
Cory Renauer owns shares of Johnson and Johnson. George Budwell has no position in any stocks mentioned. The Motley Fool recommends Johnson and Johnson. Try any of our Foolish newsletter services free for 30 days. We Fools may not all hold the same opinions, but we all believe that considering a diverse range of insights makes us better investors. The Motley Fool has a disclosure policy.