Why Yelp, Kennametal, and Smith & Wesson Slumped Today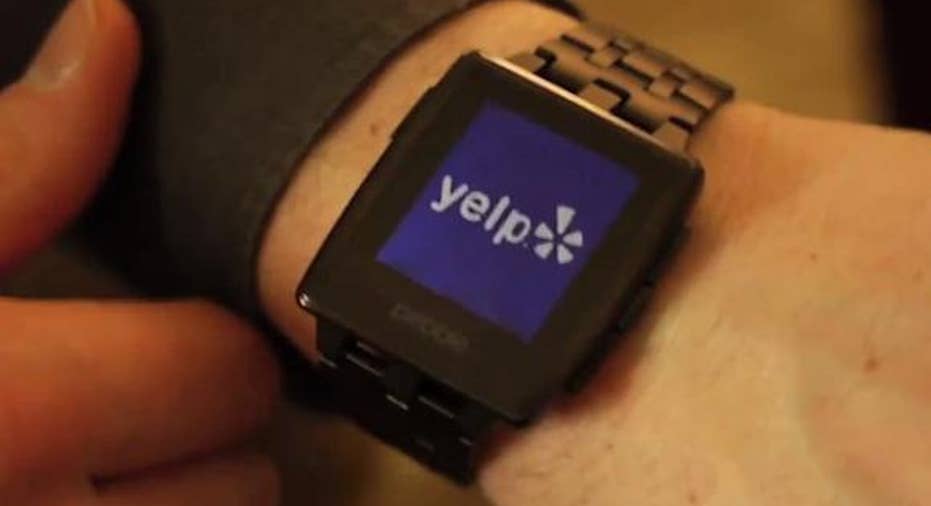 Image: Yelp.
The stock market managed to sustain its positive momentum on Tuesday, as investors appeared prepared for the possibility that the Federal Reserve will finally make its long-awaited move to tighten monetary policy at the conclusion of its FOMC meeting, which began today. Major market benchmarks generally rose about 1% on the day, but that didn't help keep shares of Yelp , Kennametal , and Smith & Wesson Holdings from losing ground on Tuesday.
Yelp fell 9% after social-media rival Facebook offered its users a new feature that will let them look at reviews of local businesses and search for those businesses based on favorable perceptions from members of the network. The fear among investors in Yelp and similar review-based websites is that Facebook users won't feel the need to go outside the social-media giant's ecosystem to get the services that Yelp has helped pioneer. Moreover, Facebook hasn't even actively promoted the new feature, raising the possibility that more direct competition in the future could lead users to make a deliberate switch away from Yelp to consolidate their social-media presence.
Kennametal plunged 19% as the maker of advanced materials cut its outlook for the 2016 fiscal year. The company said that weakness in its end markets spurred the move, with Kennametal singling out the automotive industry in China, the coal-mining sector in both China and the U.S., and broad-based reduction in activity in the oil and gas industry. The lack of predictability of exactly how tough macroeconomic conditions worldwide will affect its end users led Kennametal to predict that earnings per share could come in between 30% and 60% lower than it previously thought. CEO Don Nolan said that the company continues to make "meaningful progress on critical initiatives to strengthen our foundation and ultimately grow our business," but even the fact that its guidance reduction range was so wide shows just how difficult it is right now for Kennametal to chart a definitive course forward.
Finally, Smith & Wesson dropped 10%. A report in the New York Times revealed that New York City Public Advocate Letitia James wrote a letter to the SEC calling for the regulatory body to investigate whether the gun-maker has made sufficient disclosures related to the use of guns in criminal activity. The city official has made other moves against Smith & Wesson in the past, including calling for public pension funds to divest their holdings of companies that sell guns and for major financial institutions to stop financing Smith & Wesson. Even with the day's decline, Smith & Wesson stock remains well above where it started the month, as calls for increased gun control in the wake of the San Bernardino attacks led many investors to conclude that gun owners will increase their purchasing volume in advance of any new regulatory restrictions.
The article Why Yelp, Kennametal, and Smith & Wesson Slumped Today originally appeared on Fool.com.
Dan Caplinger has no position in any stocks mentioned. The Motley Fool recommends Yelp. Try any of our Foolish newsletter services free for 30 days. We Fools may not all hold the same opinions, but we all believe that considering a diverse range of insights makes us better investors. The Motley Fool has a disclosure policy.
Copyright 1995 - 2015 The Motley Fool, LLC. All rights reserved. The Motley Fool has a disclosure policy.