Why Yandex N.V. Stock Popped Today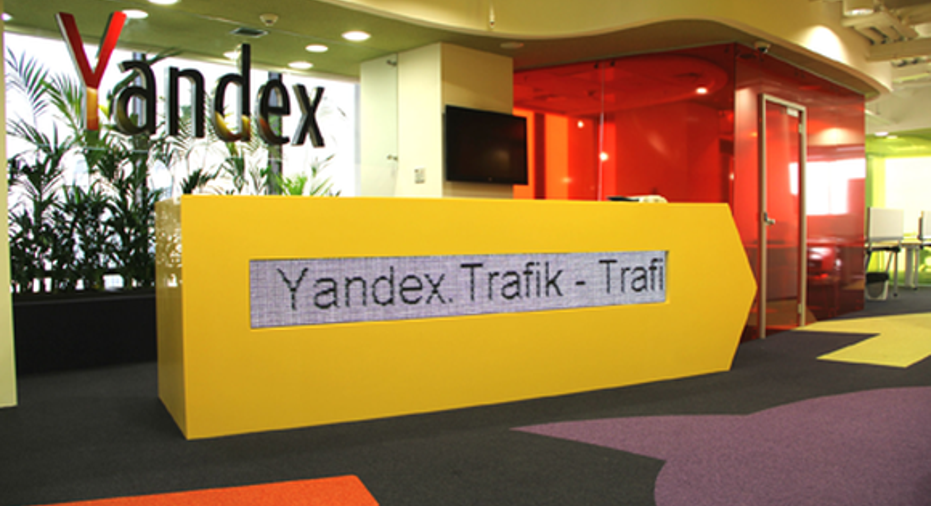 What happened
Shares of Yandex N.V.(NASDAQ: YNDX) jumped 10.2% Thursday after the Russian internet search leader announced strong first-quarter 2017 results.
So what
Quarterly revenue climbed 25% year over year, to $366.3 million, and adjusted net income increased 18%, to $66.5 million, or roughly $0.21 per share.Analysts, on average, were looking for lower adjusted earnings of $0.16 per share on revenue of $350.6 million.
IMAGE SOURCE: YANDEX.
Of course, it also helps that Yandex recently reached a settlement in its antitrust case with Google and the Russian Federal Antimonopoly Service. Per the terms of that settlement, Google agreed to take "significant steps" to open up its Android platform in Russia. And according to Yandex CEO Arkady Volozh, "Now millions of Russian users will be offered a choice of search engines on their mobile devices."
"Continued investments and innovation in the core search business and our business units are delivering results," added Yandex chief operating officer Alexander Shulgin. "I am particularly excited about Yandex.Taxi which delivered 484% growth in rides in Q1."
Now what
Yandex also increased its full-year guidance, and now expects ruble-based revenue to increase in the range of 17% to 20% in 2017 -- up from 16% to 19% previously.All things considered, this was an encouraging beat and raise from Yandex to start the year. And it's no surprise to see that Yandex stock touched a fresh 52-week high today.
10 stocks we like better than YandexWhen investing geniuses David and Tom Gardner have a stock tip, it can pay to listen. After all, the newsletter they have run for over a decade, Motley Fool Stock Advisor, has tripled the market.*
David and Tom just revealed what they believe are the 10 best stocks for investors to buy right now... and Yandex wasn't one of them! That's right -- they think these 10 stocks are even better buys.
Click here to learn about these picks!
*Stock Advisor returns as of April 3, 2017
Steve Symington has no position in any stocks mentioned. The Motley Fool recommends Yandex. The Motley Fool has a disclosure policy.