Why Xerox Corp. Stock Plunged Today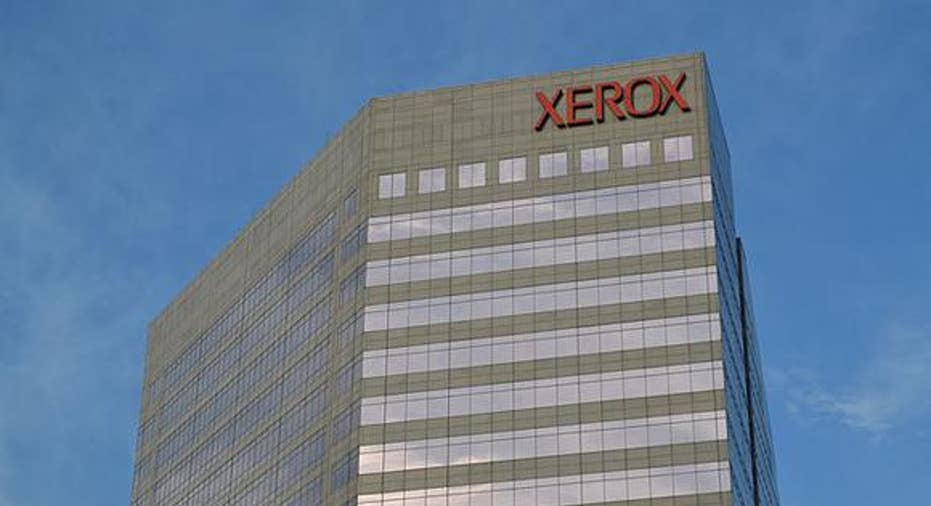 Image source: Xerox Corp.
What:Shares of Xerox Corp. fell as much as 13.6% Monday after the company announced mixed first-quarter 2016 results and weaker-than-expected guidance.
So what:Quarterly revenue fell 4.2% year over year, to $4.28 billion, notably including a 1% increase in services revenue to $2.5 billion, and a 10% decline in document technology revenue, to $1.6 billion. That translated to a 16.9% decline in adjusted net income, to $231 million, or $0.22 per share. Analysts, on average, were anticipating slightly higher adjusted earnings of $0.23 per share on slightly lower revenue of $4.24 billion.
Recall in late January Xerox unveiled a plan to separate into two independent, publicly traded companies: an $11 billion document technology company, and a $7 billion business process outsourcing company. At the time, Xerox told investors it expected the transition to be complete by the end of this year, along with a transformation program anticipated to deliver $2.4 billion in savings over the next three years to both companies.Xerox confirmed today that the separation is still on track to be complete by the end of this year, and that it has determined the "optimal transaction structure" is a tax-free spinoff of the business process outsourcing segment. As such, Xerox will incur one-time separation costs of roughly $200 million to $250 million this year, as well as total restructuring and related costs of $300 million.
Now what:Looking to the current quarter, Xerox anticipates adjusted earnings per share of $0.24 to $0.26, near the low end of analysts' estimates for earnings of $0.26 per share. For the full-year 2016, Xerox expects adjusted earnings per share of $1.10 to $1.20, which is well above analysts' expectations for earnings of $1.11 per share.
To Xerox's credit, its bottom line in Q1 did fall within management's guidance, which called for adjusted earnings per share of $0.21 to $0.24. But apart from remaining on track with its separation and making expected progress in reducing costs, there was hardly anything inspiring about today's report -- especially as the company works to offset continued economic pressure from developing markets on the document technology business. Unless Xerox can show more solid progress toward returning both its primary businesses to sustained, profitable growth, I remain content continuing to watch it from the sidelines.
The article Why Xerox Corp. Stock Plunged Today originally appeared on Fool.com.
Steve Symington has no position in any stocks mentioned. The Motley Fool has no position in any of the stocks mentioned. Try any of our Foolish newsletter services free for 30 days. We Fools may not all hold the same opinions, but we all believe that considering a diverse range of insights makes us better investors. The Motley Fool has a disclosure policy.
Copyright 1995 - 2016 The Motley Fool, LLC. All rights reserved. The Motley Fool has a disclosure policy.