Why Wynn Resorts, Sysco, and Apollo Education Group Jumped Today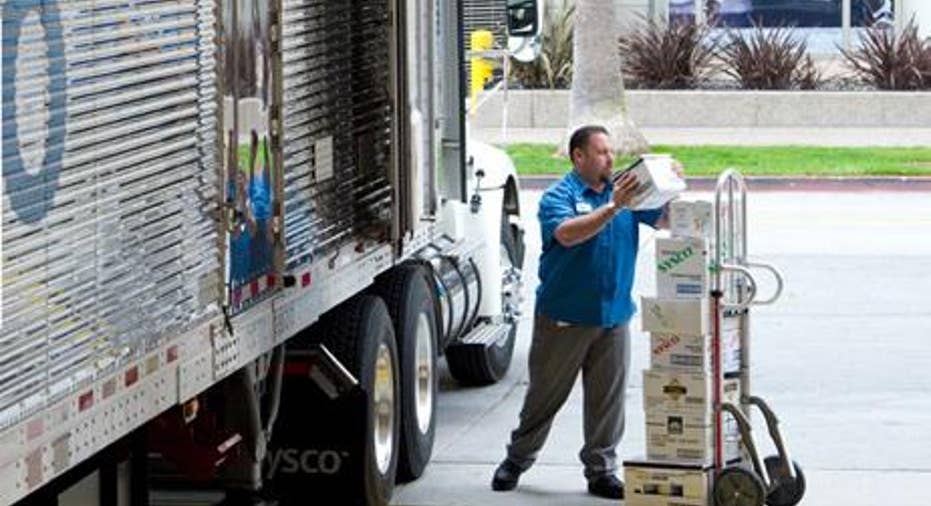 Image source: Sysco.
Today is the day on which one of the best-known seasonal trading signals kicks in, but investors seemed to ignore that and pushed the stock market in the opposite direction Monday. The maxim to "sell in May and go away" argues that stocks traditionally perform better during the November to April period than during the May to October period, and so the first trading day of this month would typically be an opportunity to sell off. However, major market benchmarks were up as much as 1%. Helping to lead the way higher were Wynn Resorts , Sysco , and Apollo Education Group .
Wynn Resorts rose 7% after the latest monthly data on revenue from the Asian gaming capital of Macau became available. The April numbers from the Macau Gaming Inspect and Coordination Bureau reported a drop of 9.5% compared to April 2015, and that's less than most investors in casino stocks had expected from the region. Few gaming analysts believe that the downturn in Macau will reverse itself overnight, and most still expect further year-over-year declines that could pull down overall 2016 figures by double-digit percentages compared to already hard-hit 2015 numbers. Nevertheless, the fact that the pace of the decline is decelerating has been good enough news for investors in Wynn to celebrate, especially given that the stock had lost as much as 80% of its value since early 2014 before its recent rebound. Wynn will need Macau to return to growth mode in order to justify the bounce in its stock since earlier this year, but April was a solid start.
Sysco was up 5% in the wake of its fiscal third-quarter earnings report. The food-services company said its revenue rose 2.2% to $12 billion, with a 16% rise in adjusted operating income and better than expected quarterly earnings per share of $0.46. Deflationary pressures threatened revenue growth to some extent, but CEO Bill DeLaney said "our favorable local case growth and expense management trends have driven improved operating income performance this year, and we are committed to sustaining this momentum in our fourth quarter and into fiscal 2017." Successes in keeping its expenses as low as possible have played a major role in supporting Sysco's profit growth, and the stock's gains only add to strong performance through 2016.
Finally, Apollo Education Group picked up 12%. The parent company of the University of Phoenix online university system announced on Sunday that the group of investors seeking to buy out the company had raised its proposed acquisition price to $10 per share in cash. The buying group, which includes private equity company Apollo Global Management and similar entities, made what Apollo Education called "a best and final offer" in order to seek approval of the buyout from investors. The Apollo Education board recommended that shareholders vote for the deal, with CEO Greg Cappelli noting that the new bid "clearly makes this transaction an excellent outcome for shareholders, particularly given the headwinds facing the company." Still, even after the rise, the stock trades more than $1 per share below the $10 bid, suggesting investors are far from certain that the buyout will get shareholder approval.
The article Why Wynn Resorts, Sysco, and Apollo Education Group Jumped Today originally appeared on Fool.com.
Dan Caplinger owns shares of Wynn Resorts, Limited. The Motley Fool owns shares of Wynn Resorts, Limited. Try any of our Foolish newsletter services free for 30 days. We Fools may not all hold the same opinions, but we all believe that considering a diverse range of insights makes us better investors. The Motley Fool has a disclosure policy.
Copyright 1995 - 2016 The Motley Fool, LLC. All rights reserved. The Motley Fool has a disclosure policy.