Why Workday Inc. Stock Popped Today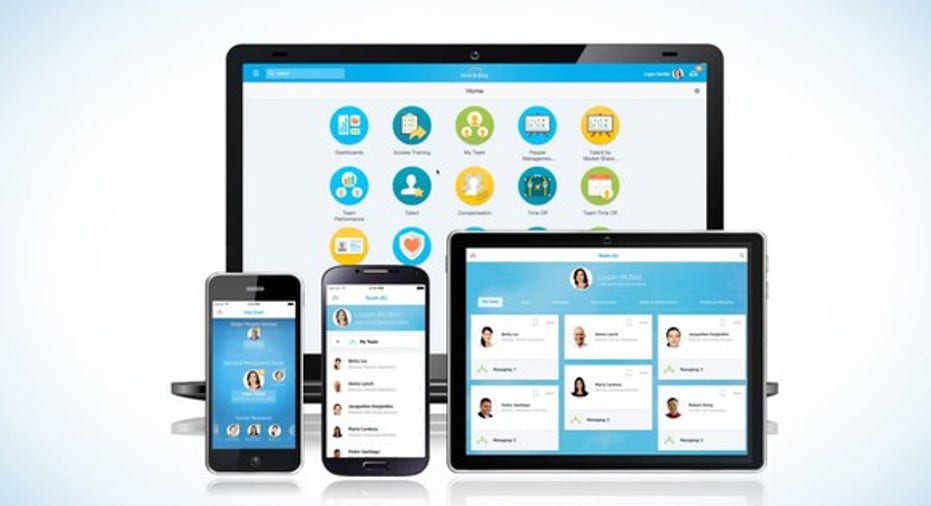 IMAGE SOURCE: Workday Inc.
What happened
Shares of Workday Inc. (NYSE: WDAY) climbed 9.9% on Wednesday, after the company announced that Wal-Mart (NYSE: WMT) has purchased a subscription to its Workday Human Capital Management, Recruiting, Learning, and Planning applications.
So what
Workday also noted it isn't updating its latest financial guidance, which incidentally caused Workday stock to plungelast month as the company warned a few larger deals with multinational customers had been delayed. More specifically, Workday told investors to expect fiscal fourth quarter to be in the range of $427 million to $430 million. That represented 32% to 33% year-over-year growth but fell below Wall Street's estimates at the time for fiscal Q4 revenue of $433.6 million.
Now what
Nonetheless, while Workday typically uses its quarterly conference calls to fill investors in on its latest customer additions, it's telling that this single deal merited its own SEC filing and caused today's big pop. With more than 2 million employees globally, Wal-Mart is easily Workday's biggest customer yet, and adds to the already enviable list of hundreds of industry leaders that trust its enterprise cloud solutions, ranging from Netflix to Hewlett-Packard Enterprise, TripAdvisor, Panera Bread, Chiquita, and Zillow Group, to name only a few.
Assuming Workday can sustain the impressive 97% customer satisfaction rating it achieved last year, I suspect Workday investors who opt to hold the stock from here will be more than pleased as its growth story continues to play out.
Find out why Workday is one of the 10 best stocks to buy now
Motley Fool co-founders Tom and David Gardner have spent more than a decade beating the market. (In fact, the newsletter they run, Motley Fool Stock Advisor, has tripled the market!*)
Tom and David just revealed their ten top stock picks for investors to buy right now. Workday is on the list -- but there are nine others you may be overlooking.
Click here to get access to the full list!
*Stock Advisor returns as of January 4, 2017
Steve Symington has no position in any stocks mentioned. The Motley Fool owns shares of and recommends Netflix, Panera Bread, TripAdvisor, Workday, Zillow Group (A shares), and Zillow Group (C shares). The Motley Fool has a disclosure policy.