Why Workday Inc. Stock Fell 15.9% in 2016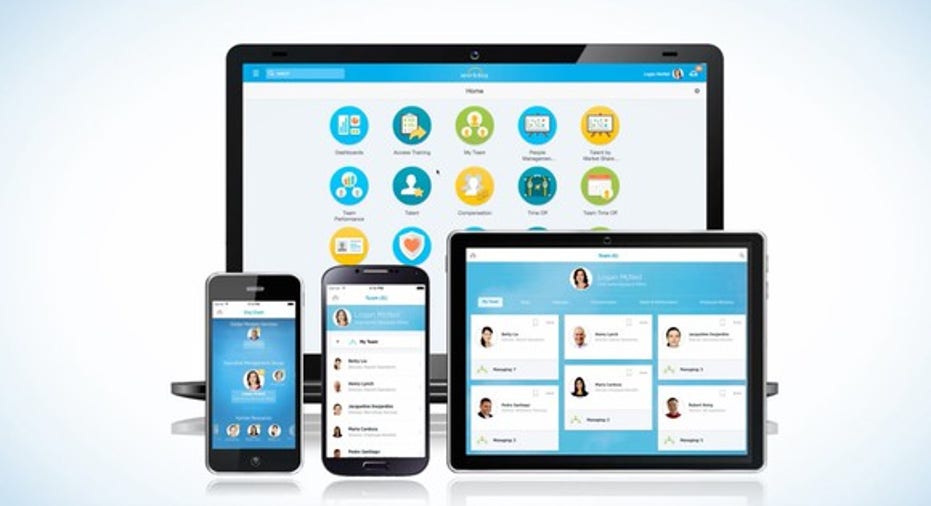 IMAGE SOURCE: Workday Inc.
What happened
Shares ofWorkday(NYSE: WDAY)dropped 15.9% in 2016,according to data from S&P Global Market Intelligence, after weak forward guidance overshadowed an otherwise-strong quarterly report late in the year.
So what
That's not to say the entire year was painful. In fact, despite plunging early in 2016 along with the broader market's historically painful start, shares of Workday were up slightly year to date leading into its fiscal third-quarter 2017 report on Dec. 1, 2016. And its results were solid. Revenue climbed 34.2% year over year, to $409.6 million -- well above guidance provided three months earlier for quarterly revenue of $398 million to $400 million -- including 38.3% growth in subscription revenue, to $335.7 million, and 18.1% growth in professional services revenue, to $73.9 million. Workday also lauded strong demand for all three of its recently launched key applications, including Workday Learning, Workday Planning, and Workday Student.
During the subsequent conference call, however, Workday worried investors when it confirmed a few larger deals with multinational customers had been delayed. To blame, according to CEO Aneel Bhusri, were likely uncertainties stemming from global political concerns including Brexit, the U.S. presidential election, and other G8 country elections. Bhusri also insisted this should be a temporary issue that resolves itself in the coming months, noting demand for its core human capital management otherwise remains strong.
Now what
In the meantime, Workday's latest guidance calls for revenue in its fiscal fourth-quarter 2017 to be in the range of $427 million to $430 million, or up 32% to 33% year over year, which fell below Wall Street's estimates at the time calling for revenue of $433.6 million.
In any case,investors will need to wait until late February or early March -- when Workday typically releases fiscal Q4 results -- for more clarity on whether the underlying causes of Workday's delayed orders have passed. But if they prove temporary as Bhusri indicated, Workday stock shouldn't remain depressed for long.
Find out why Workday is one of the 10 best stocks to buy now
Motley Fool co-founders Tom and David Gardner have spent more than a decade beating the market. (In fact, the newsletter they run, Motley Fool Stock Advisor, has tripled the market!*)
Tom and David just revealed their ten top stock picks for investors to buy right now. Workday is on the list -- but there are nine others you may be overlooking.
Click here to get access to the full list!
*Stock Advisor returns as of January 4, 2017
Steve Symington has no position in any stocks mentioned. The Motley Fool owns shares of and recommends Workday. The Motley Fool has a disclosure policy.