Why Workday Inc. Stock Dropped Today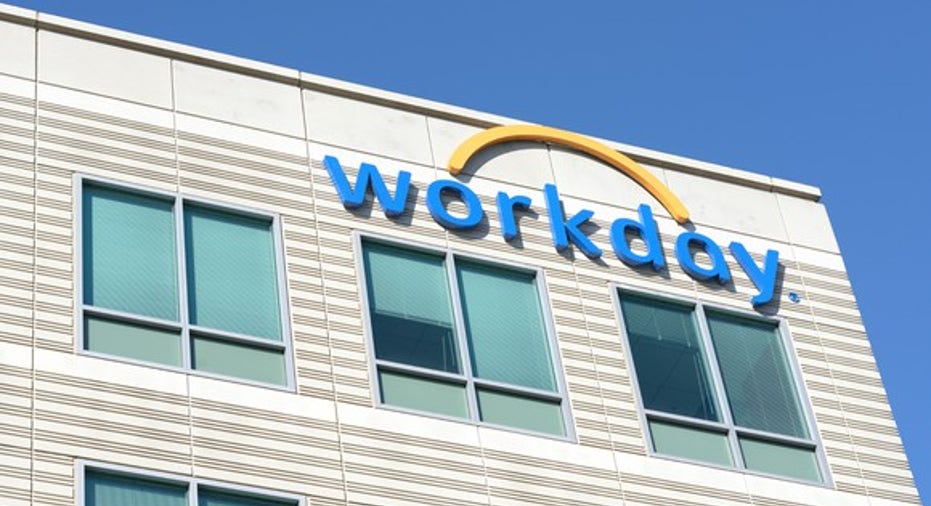 Image source: Workday, Inc.
What happened
Shares ofWorkday Inc.(NYSE: WDAY) were down 11.4% as of 12:30 p.m. EST Friday after the human capital management software company's strong fiscal third-quarter 2017 results, but followed with disappointing guidance.
So what
Quarterly revenue grew 34.2% year over year, to $409.6 million, including a 38.3% increase in subscription revenue, to $335.7 million, and 18.1% growth in professional services revenue, to $73.9 million.
On the bottom line, that translated to a net loss of $114.1 million, or $0.56 per diluted share based on generally accepted accounting principles (GAAP). On an adjusted (non-GAAP) basis, which excludes items like stock-based compensation, Workday's net loss was $6.6 million, or $0.03 per share, up from a break-even quarter in the same year-ago period.
By comparison, Workday's guidance provided last quarter called for lower fiscal Q3 revenue of $398 million to $400 million, including subscription revenue growth of 36% to 37%, and professional services growth of 7%.
Workday CEO Aneel Bhusri added, "We had a strong third quarter and saw healthy demand across all major geographies and industries. We continue to lead with product differentiation, technology innovation, and real customer success, and believe these are significant differentiators for Workday in the market."
Now what
However, Bhusri also noted during the subsequent conference call that the expected close date for some large contracts has slipped, with the blame likely lying with "global uncertainties such as Brexit, the U.S. Presidential Election, and pending elections in other G8 countries."
"We suspected and hope these are isolated events that will be short-lived, but felt it was noteworthy enough to mention on this call," Bhusri said.
As such, Workday anticipates fiscal fourth-quarter revenue between $427 million and $430 million, up 32% to 33% year over year, including subscription revenue of $360 million to $363 million. Analysts, on average, were modeling revenue just above the high end of that range, with consensus estimates of roughly $433.6 million.
Even so, given its performance so far this fiscal year, Workday increased its full-year guidance. As it stands, Workday now anticipates fiscal year 2017 revenue of $1.56 billion to $1.563 billion (compared to $1.548 billion to $1.558 billion previously), full-year derived billings of $1.887 billion to $1.892 billion (compared to $1.88 billion to $1.89 billion previously), and subscription revenue of $1.282 billion to $1.285 billion (compared to $1.278 billion to $1.285 billion previously).
To be fair, the market hates uncertainty, so it's hardly surprising to see shares pulling back on Friday. But combining Workday's relative outperformance with the probable scenario that these concerns should be short-lived, and I think Friday's pullback will prove a worthy buying opportunity for patient, long-term investors.
10 stocks we like better than Workday When investing geniuses David and Tom Gardner have a stock tip, it can pay to listen. After all, the newsletter they have run for over a decade, Motley Fool Stock Advisor, has tripled the market.*
David and Tom just revealed what they believe are the 10 best stocks for investors to buy right now... and Workday wasn't one of them! That's right -- they think these 10 stocks are even better buys.
Click here to learn about these picks!
*Stock Advisor returns as of November 7, 2016
Steve Symington has no position in any stocks mentioned. The Motley Fool owns shares of and recommends Workday. Try any of our Foolish newsletter services free for 30 days. We Fools may not all hold the same opinions, but we all believe that considering a diverse range of insights makes us better investors. The Motley Fool has a disclosure policy.