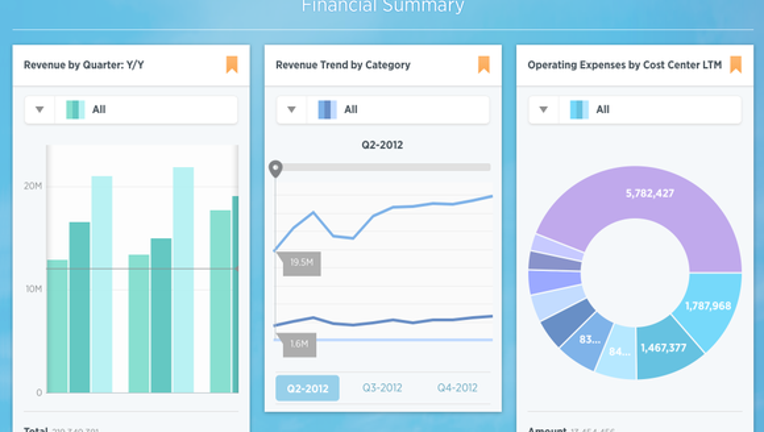 Image source: Workday.
What: Shares of human resource software specialist Workday Inc were up 12.9% at 2:45 p.m. ET on Tuesday after its quarterly results and long-range guidance impressed Wall Street.
So what: Workday shares have risen in recent weeks on optimism heading into the quarter, and today's strong Q1 results -- loss of $0.01 per share topped the consensus by $0.04 on a revenue surge of $42.9% -- coupled with an in-line longer-term outlook only reinforce that positive sentiment. Additionally, billings grew 44% year over year to $505.1 million -- handily topping guidance of $476 million to $481 million -- while posting record new customer additions and triple-digit pipeline growth, suggesting that Workday's competitive position is strengthening nicely as well.
Now what: Management now sees full-year 2017 revenue of $1.54 billion to $1.55 billion, in line with the consensus, with billings of $1.855 billion to $1.875 billion. "Demand for our Financial Management and HCM products continues to rise, as do our competitive win rates," said co-founder and CEO Aneel Bhusri. "The year ahead brings us an expanded addressable market with the delivery of Planning, Learning Management and Student applications that allow customers to drive employee engagement and productivity in new and transformative ways." More important, with Workday shares still off about 25% from their 52-week highs, there might be plenty of room left to buy into that bullishness.
The article Why Workday Inc Shares Soared originally appeared on Fool.com.
Brian Pacampara has no position in any stocks mentioned. The Motley Fool has no position in any of the stocks mentioned. Try any of our Foolish newsletter services free for 30 days. We Fools may not all hold the same opinions, but we all believe that considering a diverse range of insights makes us better investors. The Motley Fool has a disclosure policy.
Copyright 1995 - 2016 The Motley Fool, LLC. All rights reserved. The Motley Fool has a disclosure policy.