Why Western Digital Corp. Shares Soared in January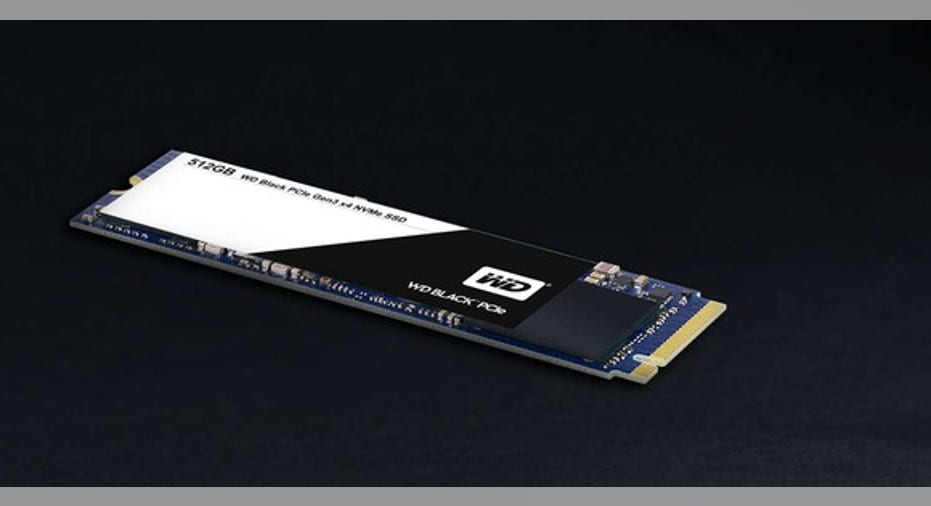 What happened
Shares of Western Digital(NASDAQ: WDC) rose 17.3% in January of 2017, according to data from S&P Global Market Intelligence.
So what
The digital storage specialist quietly gained about 7% in the first three weeks of January on reports that Western Digital might buy Toshiba's (NASDAQOTH: TOSBF) semiconductor business. Then, sector rival Seagate Technology (NASDAQ: STX) reported stellar earnings, taking Western Digital along for a 7% overnight gain. Western Digital's own results, published the next day, also exceeded analyst expectations, but the good news had already been priced in due to Seagate's strong market signals.
Image source: Western Digital.
Now what
In January's second-quarter report, Western Digital saw strong demand for large-capacity hard drives and all of its solid state drives (SSDs) based on flash memory chips. Western Digital increased its presence in both of these markets via strategic acquisitions of Hitachi's enterprise storage division and SSD specialist SanDisk. I'd be surprised to see any further buyout plays in the next few quarters, as the current product portfolio seems perfectly tailored for the current and near market trends. As for the rumored Toshiba deal, the two companies have been partnering for years. The Japanese technology giant is in dire need of cash, and could ask Western Digital to take a larger ownership stake in their joint ventures, but private equity firms would be the more logical spinoff target there.
Long story short, Western Digital is unlikely to rock the boat very hard at the moment -- the current business plan is already A-OK.
10 stocks we like better than Western DigitalWhen investing geniuses David and Tom Gardner have a stock tip, it can pay to listen. After all, the newsletter they have run for over a decade, Motley Fool Stock Advisor, has tripled the market.*
David and Tom just revealed what they believe are the 10 best stocks for investors to buy right now... and Western Digital wasn't one of them! That's right -- they think these 10 stocks are even better buys.
Click here to learn about these picks!
*Stock Advisor returns as of February 6, 2017
Anders Bylund owns shares of Western Digital. The Motley Fool also owns shares of Western Digital. The Motley Fool has a disclosure policy.