Why We're Right to Invest in Gilead Sciences Stock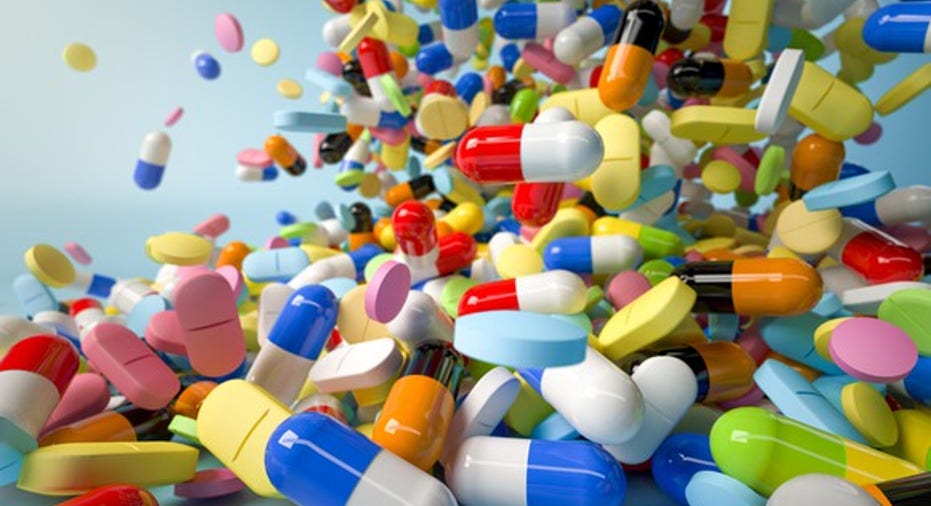 Image source: Getty Images.
Pharmaceutical stocks across the board have seen far less enthusiasm recently than they deserve, and perhaps the least appreciated drugmaker at the moment isGilead Sciences (NASDAQ: GILD). Its stock has given up nearly 30% of its value over the past year. After such a drop, shareholders and potential investors alike are right to wonder if the company represents a smart investment.
We asked three Motley Fool contributors to explain why they remain bullish on the stock. Here's what they had to say:
It's crazy cheap
Brian Feroldi: Perhaps the best reason to stick with Gilead's stock is because it is dirt cheap. Pick any valuation metric that you'd like -- price to free cash flow, price-to-earnings ratio, price-to-sales ratio -- and look at where Gilead is currently being traded when compared to its 10-year history. The charts suggest that shares are currently absurdly cheap.
GILD Price to Free Cash Flow (TTM) data by YCharts
Now, I'd argue that Gilead should trade at a discount since it is still unclear where its next phase of revenue growth will come from. After all, management admitted that revenue from its Hepatitis C franchise has already peaked, which will make it hard for the company to grow its top line. However, Gilead's core HIV franchise is still looking strong, and the company has a number of interesting drugs in its pipeline that could go a long way to offset falling sales of Hepatitis C treatments. While we wait for them to advance toward approval, Gilead continues to plow billions of dollars into its share repurchase program and grow its dividend, so investors are getting nicely paid to sit and wait.
With shares trading for less than seven times trailing earnings, I think the smart move is to simply sit tight and wait to see ifGilead's pipeline delivers.
The power of cash
Keith Speights:Gilead's cash stockpile (including cash, cash equivalents, and short-term marketable securities) totaled$24.6 billion at the end of June. A cash position like that allows a company to reward shareholders in several ways -- and that's exactly whatthe biotech has been doing.
During the first six months of 2016, Gilead shelled out $9 billion in stock repurchases, most of which fell under a share buyback program approved in 2015. More repurchases should be on the way, as Gilead's board of directors approved a $12 billion buyback program in February.
Most biotechs don't pay dividends, but Gilead does, to the tune of $1.2 billion in the first two quarters of 2016 alone. After increasing its dividend by 10% earlier this year, the biotech's yield now stands at roughly 2.5%. Gilead's super-low payout ratio of roughly 15% means that shareholders can probablyexpect more dividend increases down the road.
Gilead also used some cash to bolster its pipeline: It bought Nimbus Therapeutics in April, but only spent $400 million up front. Don't be surprised if it makes a bigger acquisition in 2017 -- Gilead is no stranger to smart M&A deals. Its 2012 purchase of Pharmasset led to the powerhouse Hepatitis C franchise that the company now claims.
Patience is a virtue
Cory Renauer:I fully agree with Keith, and I'd like to expand on his thoughts with a slightly more complex reason whyGilead Sciences' massive share buybacks are a great reason to own this stock. The company has received plenty of criticism for avoiding big purchases, but I think that's a good thing.
It's been a bad year for pharmaceutical stocks, but drugmakers are still relatively expensive. Gilead's own cheap shares offer a higher risk-adjusted return than available take-out targets, and that's an opinion indirectly shared throughout the industry. A recent survey asked biotech executives to rate asset valuations. When it comes to acquiring entire companies, 94% saidvaluations were between average and very high.
Image source: Getty Images.
The company's Hepatitis C antiviral sales have been sinking, but they're not about to fall off a cliff. Roughly 10 million people in the U.S., Canada, and Western Europe combined are infected with one of six strains of the virus. Gilead's recently approved Epclusa is the only pill approved to treat them all, and its patent protection should run through 2032.
There are no guarantees, but I'm betting Gilead will earn more per share in 10 years than it does today -- regardless of whether it buys its own stock or another company to achieve this goal.
A secret billion-dollar stock opportunity The world's biggest tech company forgot to show you something, but a few Wall Street analysts and the Fool didn't miss a beat: There's a small company that's powering their brand-new gadgets and the coming revolution in technology. And we think its stock price has nearly unlimited room to run for early in-the-know investors! To be one of them, just click here.
Brian Feroldi owns shares of Gilead Sciences. Cory Renauer owns shares of Gilead Sciences. Keith Speights owns shares of Gilead Sciences. The Motley Fool owns shares of and recommends Gilead Sciences. Try any of our Foolish newsletter services free for 30 days. We Fools may not all hold the same opinions, but we all believe that considering a diverse range of insights makes us better investors. The Motley Fool has a disclosure policy.