Why We're Excited About These 3 Top Stocks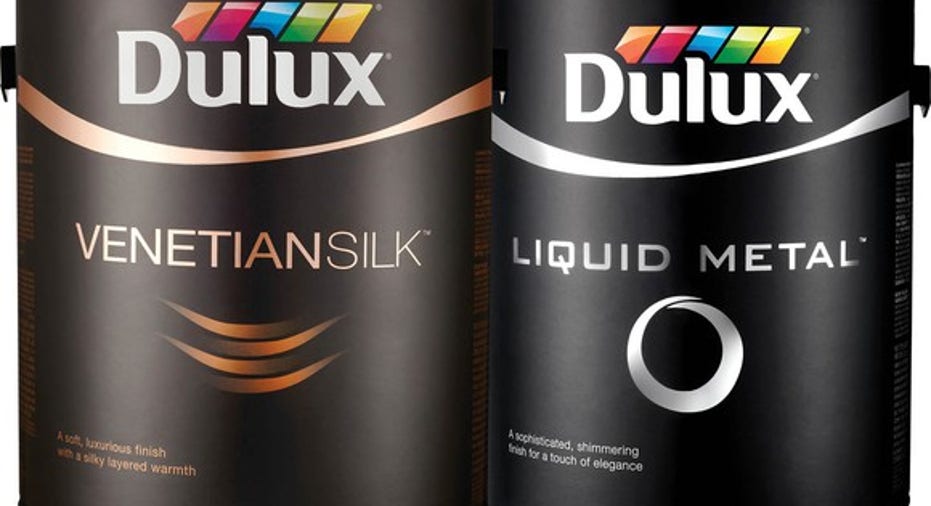 The current volatility in the markets might spook investors, but sometimes you just can't help feeling enthusiastic about some stocks. It could be a recent development, a macro catalyst, disruptive industry trends, companies' growth goals, or simply valuation just about anything could get an investor excited. That's the case with three of our contributors right now, who seem to be drooling over General Motors (NYSE: GM), Interactive Brokers(NASDAQ: IBKR), and PPG Industries (NYSE: PPG). They have their reasons. Let's let them explain.
No shortage of pessimism
Tim Green (General Motors): The market seems to just hate General Motors. The company expects to produce between $6.00 and $6.50 in adjusted earnings this year, putting the forward price-to-earnings ratio at just 5.4 at the midpoint of that range. Now, this measly valuation is in part due to the expectation that GM's earnings will decline as the U.S. automobile market cools down. But the intensity of this pessimism seems extreme, and that has me excited about the stock.
When some stocks get us excited. Image source: Getty Images
GM is a far healthier and more efficient company today than it was before its restructuring during the financial crisis. The balance sheet is solid, with more than $20 billion of cash and just $11.3 billion of debt associated with the automotive business (the rest is tied to GM Financial). GM is capable of breaking even in the U.S. if annual vehicle sales fall as low as 10 million, according to the company. That would be a steep decline from the 17.6 million sold in 2016.
I fully expect GM's earnings to decline at some point, perhaps this year if it misses its guidance, or perhaps next year. GM stock certainly doesn't deserve a market multiple based on its peak earnings. But investors seem to be betting on a dramatic decline in earnings, ignoring all the progress the company has made since its restructuring. I don't know how far GM's earnings will fall, or when that decline will occur. But there's a lot more uncertainty than there is risk.
A potential long-term winner
Jordan Wathen(Interactive Brokers): If nearly universal commission cuts in February were any indication, the discount-brokerage industry is on a fast track toward lower prices, and lower profits for the majority of the industry. Of the major players, I think Interactive Brokershas the potential to be the biggest winner.
Interactive Brokers' brokerage-driven business model should continue to pick up active and sophisticated investors and traders thanks to its position as the low-cost leader for larger clients. Interactive Brokers' white-label brokerage services add some interesting upside potential to a reasonably priced base case.
In very simple terms, so-called introducing brokerscan effectively resell Interactive Brokers' services to retail clients at marked up prices. The introducing broker does all the legwork -- finding new clients, servicing their accounts, and providing customer service -- while Interactive Brokers simply processes trades through its existing infrastructure.
If the future is a world where trading costs trend toward zero, Interactive Brokers' position as a low-cost producer could make it a very vital piece of the brokerage industry and enable it to collect a small share of revenue on virtually every trade sent through a discount broker. That may be a long way off -- some brokers have more incentive to push prices down than others -- but it's a bet I've made for myself, and it's precisely the reason I've committed to holding on to my Interactive Brokers shares for the long haul.
When a boring stock gets incredibly exciting
Neha Chamaria (PPG): How can a company that manufactures something as dull as coatings and fiberglass ever be exciting? Ask PPG investors right now. I've been watching this coatings specialist closely ever since it made a surprising unsolicited $22.1 billion bid to take over arch Dutch rival Akzo Nobel famous for its Dulux paint brand -- around a month ago.
A lot has happened since, with Akzo Nobel rebuffing PPG's second sweetened bid worth roughly $24 billion, but PPG hasn't given up just yet. That Akzo Nobel's major shareholders have been urging management to consider the proposal only tilts the game in PPG's favor. Of course, things have gotten a bit murky now, with activist investor Elliot Advisors seeking dismissal of Akzo Nobel's chairman, but that's a different story.
Akzo Nobel has licensed its Dulux brand to PPG Architectural Coatings Canada, Inc. for use in Canada. Image source: PPG
What has me excited is that PPG's big move reflects its aggressive intention to remain the leader in a consolidating industry even as Sherwin-Williams merges with Valspar to topple PPG as the world's leading paints and coatings company. If PPG and Akzo merge, they'd be at least 1.5 times bigger than Sherwin-Valspar in terms of sales.
Even if this deals fall through, I'd expect PPG to eye other opportunities. That means what you have here is a boring company that's desperate to grow so big that it continues to dominate its industry, come what may. What's not to get excited about here? And once you consider that PPG has been around and paid dividends for more than a century, has consistently earned double-digit returns on invested capital and equity, is comfortably free cash flow-positive, and has increased its dividends for 45 straight years, you know there's a lot of value to be unlocked from this boring stock going forward.
10 stocks we like better than PPG IndustriesWhen investing geniuses David and Tom Gardner have a stock tip, it can pay to listen. After all, the newsletter they have run for over a decade, Motley Fool Stock Advisor, has tripled the market.*
David and Tom just revealed what they believe are the 10 best stocks for investors to buy right now... and PPG Industries wasn't one of them! That's right -- they think these 10 stocks are even better buys.
Click here to learn about these picks!
*Stock Advisor returns as of April 3, 2017
Jordan Wathen owns shares of Interactive Brokers. Neha Chamaria has no position in any stocks mentioned. Timothy Green owns shares of General Motors. The Motley Fool recommends Interactive Brokers and Sherwin-Williams. The Motley Fool has a disclosure policy.