Why Wendy's Co. Stock Popped Today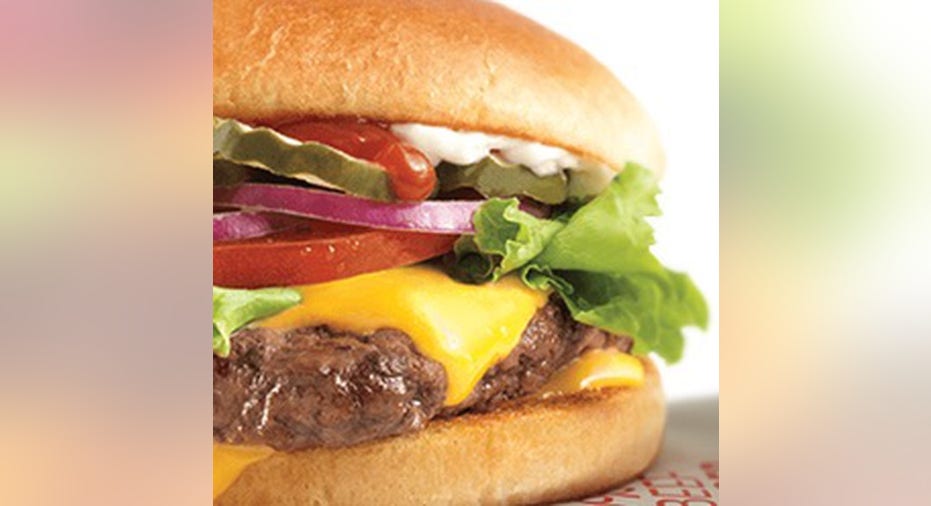 What happened
Shares ofWendy's Co.(NASDAQ: WEN) were rising today after the fast-food chain posted better-than-expected first-quarter earnings results this morning. The stock was up 5% as of 11:12 a.m. EDT.
So what
The nation's No. 3 burger chain delivered solid growth as its value meals proved popular. During a time when many restaurants have struggled, same-store salesat Wendy's increased 1.6% in North America. Overall revenue was down 24.5% to $285.8 million due to aggressive refranchising, but that topped expectations of $281.9 million.
Image source: Wendy's.
Adjusted earnings per share fell from $0.11 a year ago to $0.09 due in part to higher labor expenses, but that still beat estimates by a penny.CEO Todd Penegor said, "We are pleased with our solid first quarter results as we were able to deliver high quality earnings despite tough prior year comparisons."
Now what
Looking ahead, Wendy's said it still expects full-year earnings per share of $0.45-$0.47, representing 13%-18% growth from 2016. It also projects 2%-3% same-store sales growth in North America.
The jump in the stock today seems more of a reflection of low expectations because of the "restaurant recession" rather than blockbuster results, but the company also said it remains on track to reach its 2020 global restaurant count of 7,500 and systemwide sales of $12 billion.Wendy's should be able to keep delivering steady growth toward those goals.
10 stocks we like better than Wendy'sWhen investing geniuses David and Tom Gardner have a stock tip, it can pay to listen. After all, the newsletter they have run for over a decade, Motley Fool Stock Advisor, has tripled the market.*
David and Tom just revealed what they believe are the 10 best stocks for investors to buy right now... and Wendy's wasn't one of them! That's right -- they think these 10 stocks are even better buys.
Click here to learn about these picks!
*Stock Advisor returns as of May 1, 2017
Jeremy Bowman has no position in any stocks mentioned. The Motley Fool has no position in any of the stocks mentioned. The Motley Fool has a disclosure policy.