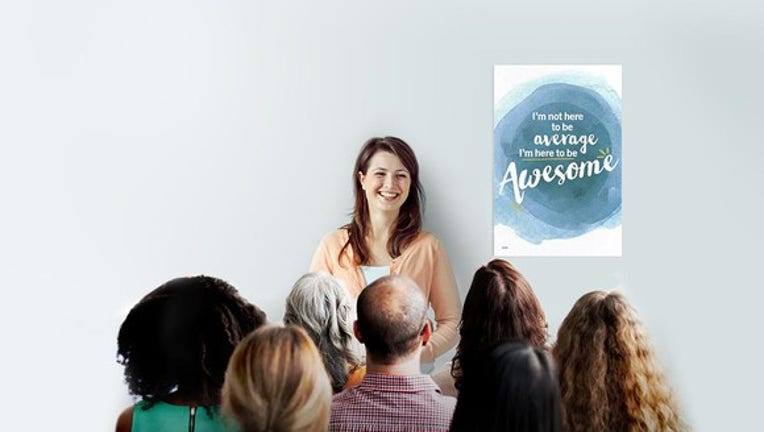 What happened
Weight Watchers International, Inc.(NYSE: WTW)stock was up as much as 13% during the trading day today, seemingly over early excitement about the earnings release planned for this evening, after the market closes.
So what
Weight Watchers is planning to release its Q4 and full-year 2016 earnings this evening, following the close of the market, but rival Nutrisystem (NASDAQ: NTRI) just released its own earnings that handily beat expectations, with sales up 21% year over year for the fourth quarter. The market seems to believe that Nutrisystem's successcould be indicative ofa rise in the number of interested dieters market-wide, which would mean a coming expectation beat for Weight Watchers as well.
Image source: Weight Watchers International, Inc.
Now what
Weight Watchers stock has had a good last few months -- up 32% in the last six months. Some of the reasons for the stock's rise lately include news of celebrity and Weight Watchers major investor Oprahtaking a more active rolein the brand's marketing efforts, as well as the January announcement that the overhauled Weight Watchers weight-lossprogramwon multiple first-place awardsinU.S. News & World Report'sBest Diets of2017.
Will Weight Watchers' stock continue its outperformance trend this year? There are a few reasons to be careful about this stock now, including its past volatility (the stock is down 82% over the past five years), as well as a surge in cheaper or completely free programs and health mobile apps that could cut into Weight Watchers' potential consumer base. Still, the company has clearly made some impressive moves in the last few months, and the stock could be cheap now -- trading at just 12 times forward earnings estimates -- if its success with its new programs continues in 2017.
10 stocks we like better than Weight Watchers InternationalWhen investing geniuses David and Tom Gardner have a stock tip, it can pay to listen. After all, the newsletter they have run for over a decade, Motley Fool Stock Advisor, has tripled the market.*
David and Tom just revealed what they believe are the 10 best stocks for investors to buy right now...and Weight Watchers International wasn't one of them! That's right -- they think these 10 stocks are even better buys.
Click here to learn about these picks!
*Stock Advisor returns as of February 6, 2017.
Seth McNew has no position in any stocks mentioned. The Motley Fool has no position in any of the stocks mentioned. The Motley Fool has a disclosure policy.