Why Weatherford International, Astoria Financial, and TerraForm Global Jumped Today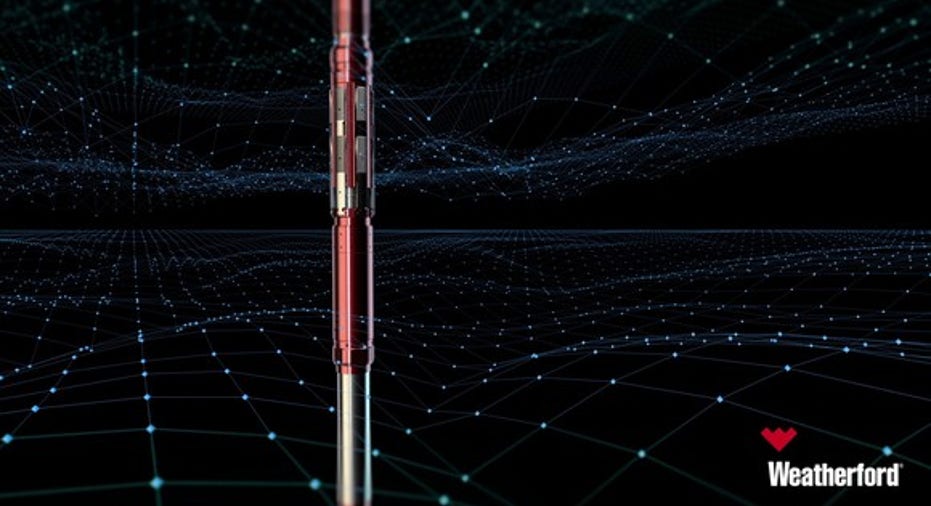 Tuesday was another down day for the stock market, with all three major market benchmarks falling from their recent all-time highs. Losses generally amounted to between 0.25% and 0.5% as investors responded negatively to a number of potential obstacles for specific industries, including possible drug-price reductions for pharmaceutical companies, the impact of new healthcare legislation on other healthcare stocks, and anticipated interest rate increases in the banking sector.
Yet some stocks successfully navigated the downward pressure on the broader market, and Weatherford International (NYSE: WFT), Astoria Financial (NYSE: AF), and TerraForm Global (NASDAQ: GLBL) were among the best performers on the day. Below, we'll look more closely at these stocks to tell you why they did so well.
Weatherford gets a new leader
Shares of Weatherford International soared 12% after the oil-field services giant lured a new chief executive officer from an industry peer. Weatherford named Mark McCollum as its new CEO, and investors took the news positively in part because of what they see as a prospective future strategic direction for the company. In particular, McCollum has worked at Halliburtonas its chief financial officer, and some investors believe that Weatherford would make a good acquisition target for Halliburton in the long run. On the other hand, as lucrative as a buyout bid could be, Weatherford's longer-term prospects could be even more promising if the recovery in the energy market continues at the same pace it enjoyed throughout much of 2016.
Image source: Weatherford International.
Astoria gets a buyout offer
Astoria Financial stock climbed 12% in the wake of an acquisition bid from Sterling Bancorp (NYSE: STL). The $2.2 billion transaction will involve Astoria shareholders receiving 0.875 shares of Sterling stock for every Astoria share they own, which represented about a 19% premium based on Monday's closing prices for the two stocks. After the deal is completed, Astoria shareholders will own about two-fifths of the combined company. The post-merger bank will keep the Sterling name and become the sixth-largest regional bank in New York City, and Astoria CEO Monte Redman said that "combining our significant strengths will create a strong regional bank that will provide exceptional value for our investors while maintaining our strong commitment to our customers and the communities we serve." Sterling shares fell on the bid, but that's fairly typical in all-stock transactions as institutional investors make hedging transactions.
TerraForm Global heads skyward on Brookfield buy
Finally, shares of TerraForm Global soared 16%. The clean energy power plant specialist said that it had reached an agreement with Brookfield Asset Management (NYSE: BAM)for a merger deal worth a combined $1.34 billion. Under the terms of the deal, Brookfield will pay $787 million in cash and assume $455 million in net debt, with TerraForm Global shareholders receiving $5.10 per share in cash. For the clean-energy company, the move represents "a successful completion of TerraForm Global's strategic alternatives process to maximize value for our shareholders," according to interim CEO Peter Blackmore. Moreover, SunEdison, which is a substantial stakeholder in TerraForm Global, supports the deal, which makes it likely to go forward in the second half of 2017.
Offer from The Motley Fool: The 10 best stocks to buy nowMotley Fool co-founders Tom and David Gardner have spent more than a decade beating the market. In fact, the newsletter they run, Motley Fool Stock Advisor, has tripled the S&P 500!*
Tom and David just revealed their ten top stock picks for investors to buy right now.
Click here to get access to the full list!
*Stock Advisor returns as of 1/30/2017
Dan Caplinger has no position in any stocks mentioned. The Motley Fool owns shares of Halliburton. The Motley Fool has a disclosure policy.