Why Wearables Are Just the Beginning for Fitbit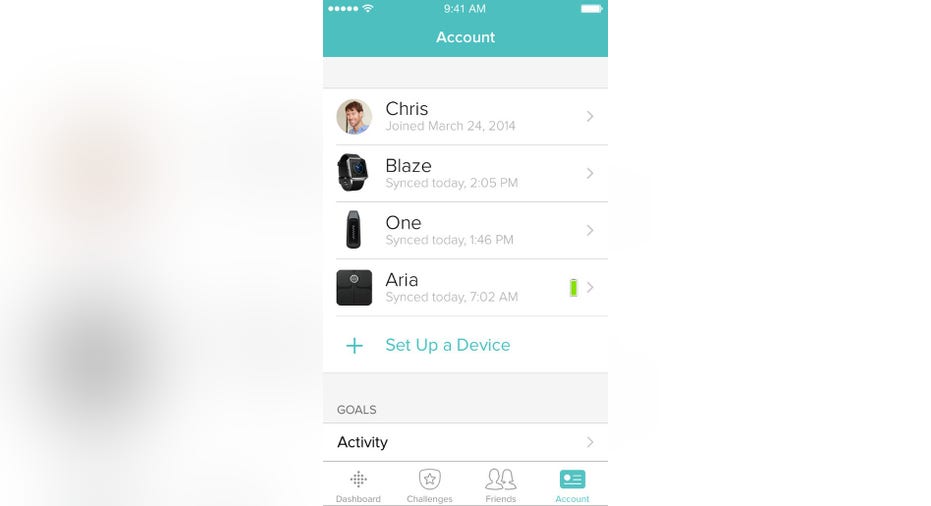 It has been a year worth forgetting for shareholders of Fitbit (NYSE: FIT). The wearables maker has seen sales sputter and profitability took a big hit thanks to a steep increase in expenses. However, much of that money has been aggressively put into research and development in the past year. While that has contributed to the dismal-looking bottom line, investing for the future is a good thing.
The Fitbit Blaze smartwatch. Image source: Fitbit.
Digging deeper into the numbers
Fitbit's profits have taken a big hit over the past year. During the last quarter, the company reported that earnings per share were down 43% on the year even as revenue increased 39%. Combined that with a disappointing sales forecast for the fourth quarter and shareholders have seen their stock tank some 50% since the end of September.
Fitbit management are the last people who need to be told about the flagging sales. The problem has been acknowledged and the team has stated it is working on it. Part of the solution that has been devised may lie in those ugly profit margins themselves.
Since becoming a publicly traded company in 2015, Fitbit revenue has more than doubled. Rising just as quickly, though, has been spending on research and development. In 2015, R&D spend as a percentage of revenue was about 8%. Fast-forward to the last reported quarter, and you'll find total R&D expense was nearly $83 million, roughly 16% of total revenue.
Data source: Fitbit quarterly earnings reports. Chart by author.
Looking at those numbers, it becomes obvious that there is more to Fitbit than the current wristband-style fitness trackers the company is known for. That drastic increase in spending would indicate the company is gearing up to make a big next step.
Fitbit's game plan
It may be easy to pigeonhole Fitbit as a "wearable technology" company, but often ignored is the business's own mission statement:"Fitbithelps people lead healthier, more active lives by empowering them with data, inspiration and guidance to reach their goals."
Also included in that description is the company's statement about being a leader in the "connected health and fitness" industry. At the moment, efforts revolve around the nearly one dozen connected devices the company makes, including watches and a connected smart scale. From the mission statement, though, it would seem that Fitbit has its sights set on being more than just a peddler of tech products.
Just as important as the devices themselves are the software and services that the company provides. In recent months, Fitbit has been announcing a slew of new partnerships between its own Group Health division and employers and health insurance companies. The service builds corporate wellness programs to help employers keep employees active, aimed at reducing healthcare costs. The company said that over 1,300 organizations used Fitbit in 2016 to help build wellness programs.
Fitbit's activity tracking app. Image source: Fitbit.
Another recent Fitbit press release announced a partnership with medical device maker Medtronic aimed at helping those with type 2 diabetes. The two companies are coming together to build an app that can track and display data from Medtronic's iPro2 glucose level tracker with a Fitbit exercise and activity tracker. The aim is to help patients and their doctors see the correlation between activity and glucose levels in one easy-to-use system.
What investors should remember
The most visible part of the increasing spending at Fitbit has been new and improved wearable devices. Big headlines have also surrounded the company's purchase of rival Pebble in a bid to bolster the smartwatch category.
Important to bear in mind, though, is the fact that Fitbit is a connected health and fitness company. Wearable tech is on investors' radar right now, butwearables are still a fairly new development. Fitbit's enviable ability to aggressively increase R&D spending could yet reveal more possibilities for the industry, especially in the way of healthcare.
10 stocks we like better than Fitbit When investing geniuses David and Tom Gardner have a stock tip, it can pay to listen. After all, the newsletter they have run for over a decade, Motley Fool Stock Advisor, has tripled the market.*
David and Tom just revealed what they believe are the 10 best stocks for investors to buy right now... and Fitbit wasn't one of them! That's right -- they think these 10 stocks are even better buys.
Click here to learn about these picks!
*Stock Advisor returns as of January 4, 2017
Nicholas Rossolillo has no position in any stocks mentioned. The Motley Fool owns shares of and recommends Fitbit. The Motley Fool has a disclosure policy.