Why We Won't See a Rear-Wheel-Drive Lincoln Coupe, at Least for Now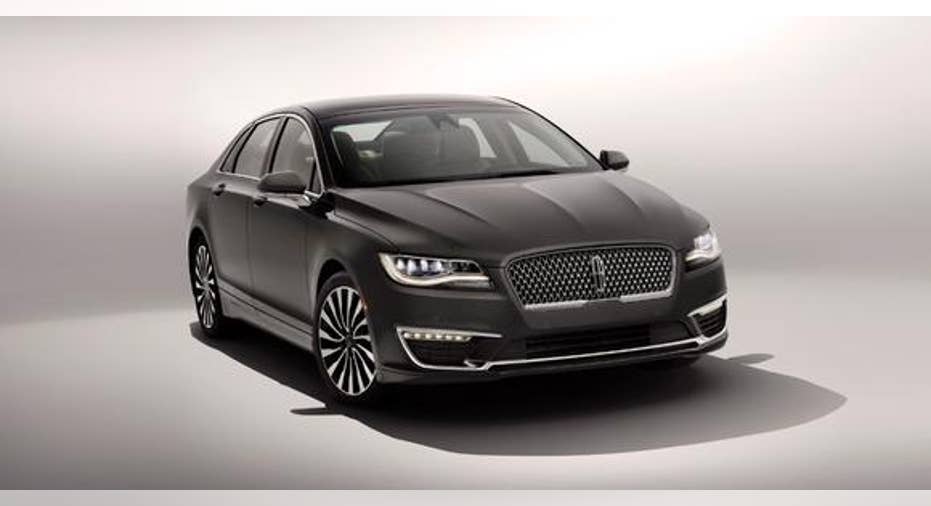 Many of us fight the battle of deciding between needs and wants. For instance, many of us might want the sugary calorie-loaded soda or energy drink, but most of us need to drink more water. My body needs more of those apples sitting on my counter, but that big, greasy cheeseburger has been weighing on my mind since lunchtime.
Ford Motor Company's luxury Lincoln lineup is experiencing a similar struggle: Many investors want to see a powerful rear-wheel-drive sports car to compete with Cadillac's ATS, but that's not what Lincoln needs, at least not yet.
But why not? When speaking toAutomotive Newsat the latter's private event during the Los Angeles Auto Show, Matt VanDyke, director of global Lincoln, said: "We've said we need to cover the core segments first. Luxury coupes and sports cars are not the first place we need to go."
While VanDyke downplayed the idea for the near term, a rear-wheel-drive sports car built on the Mustang's platform could be a compelling product for Ford's struggling luxury lineup. At the moment, though, the brand improvements will revolve around changing up Lincoln's exterior by dropping the split-wing grille and replacing it with a more rectangular shape. It's an interesting move, because the all-new 2015 MKC will still have the split-wing grille, as will the recently refreshed MKX.
Lincoln's 2017 MKZ. Image source: Ford Motor Company.
Although a rear-wheel-drive sports car is being left off the list of Lincoln's near-term needs, that doesn't mean Lincoln won't be bringing new vehicles into the picture. The 2017 Lincoln MKZ will continue to be the face of the brand, but Lincoln will have two new nameplates in the lineup by the end of 2020. One of those could be a larger and more expensive SUV. Consider that the MKC, which is selling well, is smaller and covers the entry-level price point. After that, though, rumors of a RWD Lincoln could start heating up.
While most of us will root for Ford to successfully revive its Lincoln brand, as it's an age-old American brand and was once the best-selling luxury lineup in America, why does it matter so much for investors?
Luxury is now a must-have Essentially, in an ever-competitive global automotive business, luxury brands have become critical for carrying higher transaction prices and margins -- in addition to generating sales that are less affected during economic downturns. Ford estimates that luxury sales have grown from 8% of total industry sales in 2000 to 9% in 2013 and will probably represent 10% of all new-vehicle sales in 2020. That's a big deal in terms of profitability, because although luxury sales represent less than 10% of total sales, it's estimated that those sales generate roughly one-third of industry profits.
Lincoln will remain a potential catalyst for Ford investors hoping the company can continue to crank out near-record profits annually. The vision is there, as Ford is aiming to sell 300,000 Lincoln units worldwide by the end of 2020, which would be roughly three times what it sells when the books are closed on 2015. Even though at last report roughly 50,000 consumers switch from the Ford brand to a luxury brand each year, only about one-fourth of those choose Lincoln. Ford would like to place more of its customers in a Lincoln going forward.
Eventually we'll see a rear-wheel-drive Lincoln sports car to tackle Cadillac and the German rivals. Right now, though, Lincoln will continue to take baby steps, as the brand will post its second year of sales increases for the first time since 1998. It's not about wants at this point. It's about needs.
The article Why We Won't See a Rear-Wheel-Drive Lincoln Coupe, at Least for Now originally appeared on Fool.com.
Daniel Miller owns shares of Ford. The Motley Fool recommends Ford. Try any of our Foolish newsletter services free for 30 days. We Fools may not all hold the same opinions, but we all believe that considering a diverse range of insights makes us better investors. The Motley Fool has a disclosure policy.
Copyright 1995 - 2015 The Motley Fool, LLC. All rights reserved. The Motley Fool has a disclosure policy.