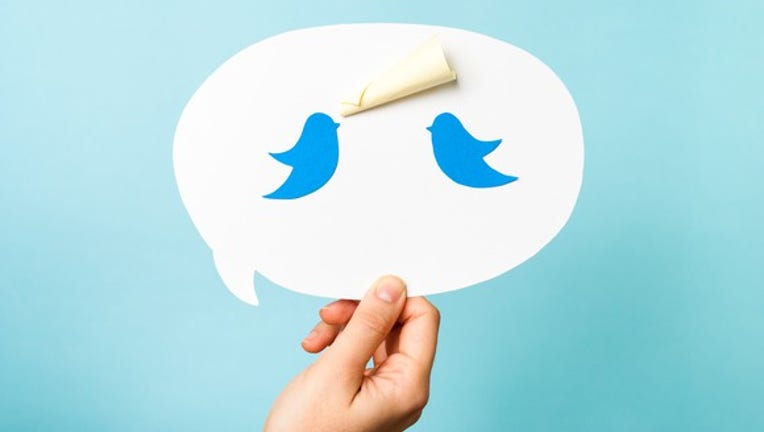 Sometimes going against the grain with a contrarian view pays off for Wall Street analysts. Other times, it blows up in their faces and hurts investors who took their advice. The latter recently happened to BTIG Research analyst Richard Greenfield, who boldly upgraded Twitter (NYSE: TWTR) fromNeutral to Buy with a price target of $25 -- right before the social network's dismal fourth quarter earnings sank the stock.
All analysts and investors eventually make bad calls, but Greenfield's upgrade raised eyebrows, since it clearly went against the popular view that Twitter was stuck in a terminal decline. Let's take a look at why Greenfield believed that Twitter could make a comeback, and why those bullish ideas might be misguided.
Image source: Getty Images.
Why did BTIG believe in Twitter?
Greenfield believed that several catalysts would help Twitter recover. First, he saw a "meaningful uptick" in downloads of the iOS app, which he attributed to the U.S. election and President Trump's widely covered use of the platform. Second, he noted that a recent CivicScience survey showed an increase in the app's daily active users (DAUs). Greenfield cited those two factors as evidence of higher user engagement.
As user growth and engagement rebound, Greenfield believes that advertisers and potential suitors could return. The analyst doesn't "expect immediate financial benefits" in the first half of the year, but believes that Twitter's "second half 2017 revenues could exceed investors' expectations with 2018 well above consensus."
Why were those ideas misguided?
Greenfield's claim that iOS downloads were rising is true. According to App Annie, Twitter's iOS rank in the U.S. surged from33th to 8th place between Feb. 29, 2016 and Jan. 20, 2017. Unfortunately, that growth quickly reversed after Trump's inauguration, and the app slipped back to 26th place at the end of February.
Greenfield's claim that DAUs are rising was also confirmed in Twitter's earnings report, which revealed that its DAUs rose 11% annually during the quarter -- an acceleration from 7% growth in the third quarter, 5% growth in the second quarter, and 3% growth in the first quarter. However, Twitter left out one crucial number -- the actual number of DAUs.
That figure matters because Twitter's monthly active users (MAUs) only rose 4% annually to 319 million during the quarter. If Twitter's DAU growth is outpacing its MAU growth, it means a small group of power users are tweeting more frequently, but the platform still isn't reeling in casual users. Twitter also hasn't made it easy for casual users to get started, since it still hasn't adequately addressed common complaints like its 140-character limit, non-threaded replies, and the proliferation of fake and spam accounts -- all of which make user-to-user interactions difficult.
Why advertisers and potential buyers aren't coming back
Some of the company's decisions over the last few years have set it up for an uphill battle in winning back advertisers and potential acquirers.
First, former CEO Dick Costolo pivoted Twitter toward a "cost per engagement" model which let advertisers pay for only the interactions (tweets, likes, retweets) that they wanted.
At the time, Costolo believed that move would help it reach smaller businesses with limited advertising budgets. Instead, the move backfired andallowed large customers to pay less money for fewer clicks. Twitter still hasn't recovered from that move -- that's probably why its core advertising revenues fell 0.5% annually last quarter.
As for a buyout, CEO Jack Dorsey and previous suitors seem to have abandoned the idea. In January, Alphabet's (NASDAQ: GOOG) (NASDAQ: GOOGL) Google agreed to buymost of Twitter's developer products for an undisclosed sum. That sale indicates that Twitter could sell off non-core businesses to generate fresh cash -- which might be attractive to companies like Google, which value Twitter's tech but don't want its stalled out user base, sluggish advertising business, and controversies regarding bullying, trolling, and illegal accounts. Dorsey's recent purchase of $7 million in shares also indicates that the co-founder believes inTwitter's long-term future -- which might mean that a buyout is off the table.
Beating estimates in 2017 and 2018 might not matter
Lastly, Greenfield's suggestion that Twitter could beat expectations in 2017 and 2018 isn't as bullish as it sounds. Analysts expect Twitter's revenue to fall 6.4% this year andrebound 7.5% next year -- indicating that Twitter's 2018 revenue will remain nearly flat from 2016 levels. Beating those estimates won't put Twitter back on the track to higher growth.
Greenfield might believe that time will eventually prove his thesis right. However, Twitter's slumping sales growth, the sluggish evolution of its platform, and a CEO that splits his time between two companies all indicate that things could get much worse before they get better.
10 stocks we like better than TwitterWhen investing geniuses David and Tom Gardner have a stock tip, it can pay to listen. After all, the newsletter they have run for over a decade, Motley Fool Stock Advisor, has tripled the market.*
David and Tom just revealed what they believe are the 10 best stocks for investors to buy right now... and Twitter wasn't one of them! That's right -- they think these 10 stocks are even better buys.
Click here to learn about these picks!
*Stock Advisor returns as of February 6, 2017
Suzanne Frey, an executive at Alphabet, is a member of The Motley Fool's board of directors. Leo Sun has no position in any stocks mentioned. The Motley Fool owns shares of and recommends Alphabet (A shares), Alphabet (C shares), and Twitter. The Motley Fool has a disclosure policy.