Why Walt Disney Co. Shouldn't Have Quit Video Games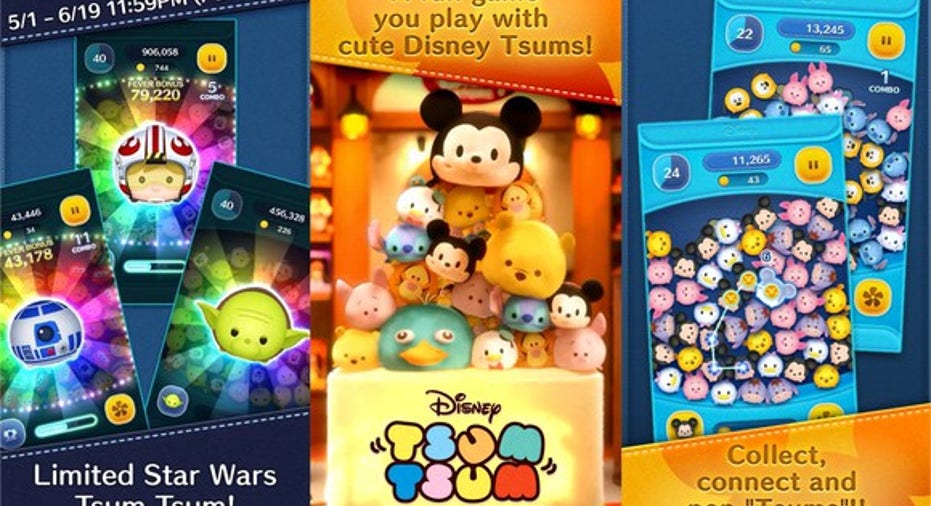 Disney recently announced that it will discontinue its "toys-to-life" Infinity game series and shutter its video game business. The move was surprising, since Disney claimed in December that the latest version of Infinity had generated over $200 million in sales in 2015 and surpassed both Activision 's Skylanders and Time Warner 's LEGO Dimensions to become the market leader in the toys-to-life category.
Disney's Infinity. Image source: Disney.
The Infinity game series also seemed like a great way to tie together Disney's Pixar, Marvel, Star Wars, and other franchises within a digital universe. Yet the House of Mouse decided to ax 300 jobs and take a $147 million charge to shut down the business. Let's discuss why Disney did that, and why it could be a premature decision.
Disney's cautious relationship with video games
Disney has backed out of the video game market before. In 2013, it shuttered developer Junction Point, which it bought in2007, and LucasArts, which it gained through its $4 billion acquisition of Lucasfilm. That same year, it signed a multi-year licensing agreement with Electronic Arts to produce Star Wars games. That deal reduced the overhead risk of producing first-party games for Disney, but throttled the Interactive unit's growth by simply collecting royalties.
The downsized unit then focused its resources on launching the first version of Infinity in the summer of 2013. The new product line dramatically boosted the Interactive unit's profitability over the following years. In fiscal 2014, Interactive revenuerose 22% to $1.3 billion. It posted an operating income of $116 million, compared to a loss of $87 million in 2013. However, some of that gaincame from laying off 700 of the unit's employees in early 2014. In 2015, the unit's revenue fell 10% to $1.2 billion, but operating income improved 14% to $132 million, thanks to lower costs from licensed mobile games like Line's Tsum Tsum.
Line's Tsum Tsum. Image source: Google Play.
Earlier this year, Disney merged its Consumer Products and Interactive units. In the first six months of the year, revenue at the unit rose 4% to $3.1 billion, and operating income rose 12% to $1.2 billion. But during the second quarter, revenue and operating income respectively dipped 2% and8%, due to waning interest in Frozen and Infinity, lower sales at Disney Stores, and foreign exchange impacts. Those numbers weren't terrible, but they were enough to convince Disney to stop producing first-party games and rely solely on licensing its IP to publishers like EA.
Why the decision was premature
Disney likely saw the decline in Infinity sales as a red flag indicating that the toys-to-life market was oversaturated, and that it needed to retreat before demand dried up. But I believe that Disney should have diversified away from Infinity instead of axing the entire video game unit. To understand why, we should look at Time Warner.
Time Warner's video game business, WB Interactive, has become a major pillar of growth for its Warner Bros. unit, which uses a shared infrastructure to produce movies, broadcast TV shows, and games. Last quarter, WB's "video game and other" revenue rose 17% annually to $450 million, or 14.5% of WB's top line. That growth, along with 6% improvement in TV revenue, partially offset a 16% decline in film revenues.
Batman: Arkham Knight. Image source: WB Interactive.
WB Interactive's growth was fueled by major releases like Batman: Arkham Knight, LEGO Marvel's Avengers, LEGO Dimensions, Mortal Kombat X and Mortal Kombat XL. Unlike Disney's Interactive unit, which focused on a narrow market of toys-to-life and mobile games, WB developed a broad portfolio of games across multiple categories.
A missed opportunity?
The problem with Disney's approach to video games is that it has arguably been half-baked. The company tends to chase popular trends in gaming, like mobile games and toys-to-life franchises, but retreats when sales start declining.
If Disney had used Time Warner's shared infrastructure strategy -- which lets the three WB units share production, distribution, and marketing resources -- it could have produced a well-diversified portfolio of mobile, casual, and triple-A games, instead of one that crumbles once a gaming trend ends. Disney's decision to exit games probably won't hurt its financial growth, but a growing gaming business could have reduced the weight of its closely scrutinized media networks on both its top and bottom lines.
The article Why Walt Disney Co. Shouldn't Have Quit Video Games originally appeared on Fool.com.
Leo Sun owns shares of Walt Disney. The Motley Fool owns shares of and recommends Activision Blizzard, Time Warner, and Walt Disney. Try any of our Foolish newsletter services free for 30 days. We Fools may not all hold the same opinions, but we all believe that considering a diverse range of insights makes us better investors. The Motley Fool has a disclosure policy.
Copyright 1995 - 2016 The Motley Fool, LLC. All rights reserved. The Motley Fool has a disclosure policy.