Why Vonage Holdings Corp. Gained 21.3% in 2016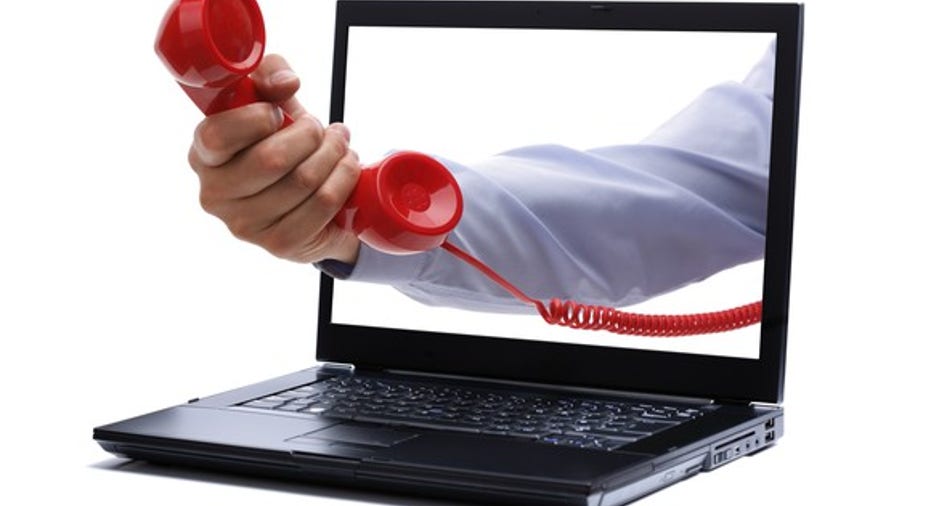 Image source: Getty Images.
What happened
Shares of Vonage Holdings (NYSE: VG) rose 21.3% in 2016, according to data from S&P Global Market Intelligence.
So what
The year didn't start out on a great note. By the middle of May, share prices had plunged 33% lower year to date due to two lackluster earnings reports and one dilutive acquisition.
The tune changed in June, when the U.S. Court of Appeals supported the FCC's open-internet rules in a strongly worded ruling. The concept of net neutrality is a key pillar of Vonage's internet-based communications business, so the court's decisive ruling was widely seen as a victory for Vonage and other companies with similar bandwidth-hungry business models.
Now what
The June event launched Vonage into a steady recovery that continued for the rest of the year. By the end of 2016, the $230 million Nexmo acquisition had started to bear fruit giving Vonage a multimedia communications platform beyond its old bread-and-butter voice services. The decision to shut down an unprofitable set of consumer-centric services to focus exclusively on business-grade contracts is already paying dividends.
At this point, Vonage's share price has doubled in two years as the newfound business focus stabilized a rickety financial foundation. The next earnings report is due in a couple of weeksand will give investors another snapshot of the Nexmo-boosted corporate communications locus.
With valuation ratios riding high and Donald Trump working to erase net neutrality, Vonage is both a risky and promising investment today. I'm satisfied with staying on the sidelines for now, but your opinion may vary.
10 stocks we like better than Vonage Holdings When investing geniuses David and Tom Gardner have a stock tip, it can pay to listen. After all, the newsletter they have run for over a decade, Motley Fool Stock Advisor, has tripled the market.*
David and Tom just revealed what they believe are the 10 best stocks for investors to buy right now... and Vonage Holdings wasn't one of them! That's right -- they think these 10 stocks are even better buys.
Click here to learn about these picks!
*Stock Advisor returns as of January 4, 2017
Anders Bylund has no position in any stocks mentioned. The Motley Fool has no position in any of the stocks mentioned. The Motley Fool has a disclosure policy.