Why Volkswagen Shareholders Are Fuming Over Executive Pay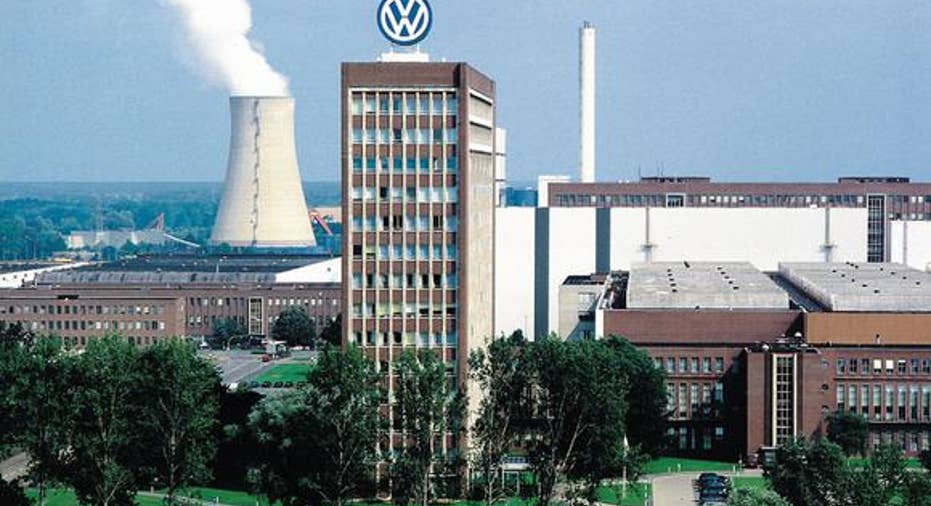 VW, still reeling from a massive emissions-cheating scandal, now faces pressure from an activist investor demanding major changes in the way its executives are paid. Image source: Volkswagen
A prominent activistinvestor is taking aim at Volkswagen : London-based hedge fund TCI Fund Management, described by Financial Timesas "Europe's most aggressive activist investor",has accused the German automaker of "corporate excess on an epic scale" and demanded changes in the way its executives are compensated.
"A major corporate governance problem" at VWIn a letter addressed to VW's executive and supervisory boards, TCI -- which claimed "economic exposure to more than 2% of the company," and said that it has been a VW shareholder for more than four years -- said that VW's stock performance and management "have been constant disappointments"
"We believe there is potential for massive profit and cashflow expansion at VW," the letter said. "However, over the past five years the company has been held back by underperforming and overpaid management. With a new management team in place we want to express formally what we expect from the company and how management should be paid going forward."
TCI noted that the mid-point of VW's full-year operating profit guidance for 2016 is 11.3 billion euros, equivalent to its 2011 operating profit -- hence no growth, despite the fact that VW acquired sports-car maker Porsche and its 3 billion-plus euros of annual operating profit during that period. But, it said, "in that six-year period, the nine members of the Board of Management will have been paid around 400 million euros. That is corporate excess on an epic scale. Management has been rewarded for failure".
TCI's letter cited several reasons why it feels that VW executives have been overpaid:
VW has far more employees (and thus less revenue and profit per employee) than do rivals such as Toyota . Excluding China, VW's sales volumes have risen 6% since 2011, but its headcount has risen 33%, and its wage bill has increased 50% from 24 billion euros to 36 billion euros.
VW reported a loss in 2015, but the 12 members of the board of management were paid 63 million euros -- while shareholders were paid just 68 million euros in dividends. "That is a disgrace. Clearly the company has a major corporate governance problem," the letter said.
The executive bonus plan is linked in part to the performance of the company. But "[t]he floor in operating profit below which no bonus is paid is set at only 5 billion euros. This is farcical for a company that generates over 200 billion euros in revenues and owns the hugely profitable Porsche, Audi and Scania brands, which generate 10 billion euros of EBIT between them. Bonuses are therefore effectively guaranteed irrespective of VW Brand performance."
Needless to say, TCI wants that to change. TCI's letter demands a more transparent compensation system with clear targets that are made known to investors and that will be a "stretch" to hit. And, it said, bonuses should be paid in stock and deferred over three years, to give executives more direct exposure to VW's stock performance (and thus incentive to improve it.)
What TCI is demanding is all good corporate-governance stuff. But it faces a big roadblock to pressing its demands: Nearly all of VW's voting shares are held by investors who may well be just fine with the status quo.
Why sparking a shareholder revolt at VW is an unlikely strategyVW has two classes of stock, which it refers to as "ordinary" and "preferred". Somewhat confusingly, the "preferred" shares are the ones that are widely traded, and that are a constituent of Germany's benchmark DAX Index -- but they have no voting rights.
Only the "ordinary" shares have voting rights, and almost 90% of those are controlled by three big shareholders: The founding Porsche-Piech family (52.2%), the German state of Lower Saxony (20%) and Qatar's sovereign-wealth fund (17%). Only 10.8% are held by "others."
(Lower Saxony's interest, incidentally, seems mostly to be in making sure that VW employs as many people in the state as possible. Combine that influence with the fact that labor representatives have a powerful voice on VW's supervisory board, and it's easy to see why VW has so many more employees than its global peers.)
In other words: Good luck trying to force big changes at VW without buy-in from the Porsche-Piech family.
How TCI may be planning to put VW under pressure VW will hold an open meeting of shareholders this summer. TCI may be laying the groundwork for a loud protest at that meeting, hoping to shame Porsche-Piech family representatives into pressuring CEO Matthias Mueller to make significant changes.
What angle will it take? That was signaled in its letter: "We believe that excessive top management compensation, unlinked to transparent metrics and paid in cash with no vesting or deferral, has encouraged aggressive management behavior, contributing to the diesel emission scandal."
TCI has a reputation as a tenacious (and successful) activist investor. There will be more to come with this story. If you've been considering an investment in beaten-up VW shares, watch this one closely.
The article Why Volkswagen Shareholders Are Fuming Over Executive Pay originally appeared on Fool.com.
John Rosevear has no position in any stocks mentioned. The Motley Fool has no position in any of the stocks mentioned. Try any of our Foolish newsletter services free for 30 days. We Fools may not all hold the same opinions, but we all believe that considering a diverse range of insights makes us better investors. The Motley Fool has a disclosure policy.
Copyright 1995 - 2016 The Motley Fool, LLC. All rights reserved. The Motley Fool has a disclosure policy.